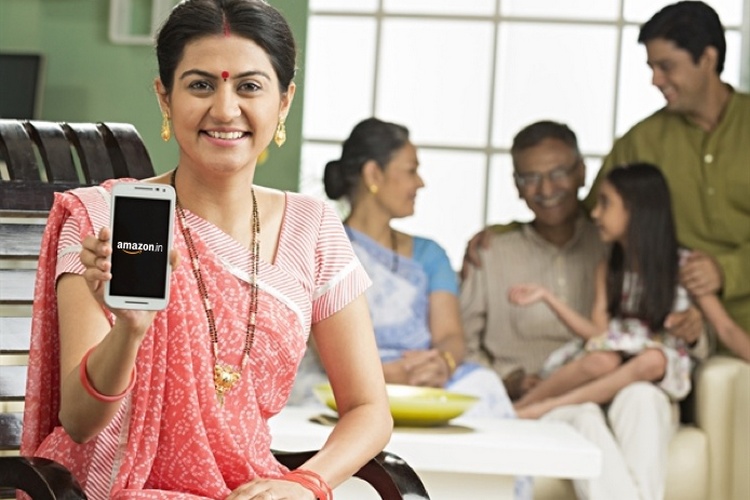 In an effort to capture a bigger slice of the e-commerce pie in India, online retailer Amazon has now rolled out Hindi language support for its Android app and mobile site users in the country. With the roll-out of the new feature, much of the product information and other details will now be available in Hindi.
In a major first step to break the language barrier for Indian customers, @amazonIN announces the launch of https://t.co/We58co4IVD in Hindi #Amazonअबहिंदीमें
Available on the Amazon mobile App on Android & mobile website. https://t.co/r73gGSBWLF pic.twitter.com/rWY48nSyUb

— Amazon India News (@AmazonNews_IN) September 4, 2018
According to the company, customers will now be able to read detailed product information, find deals and discounts, place their orders, pay online, track deliveries, manage their account information and view order history in Hindi. The company calls it a 'major first step' towards breaking the language barrier users in India.
As can be seen in the screenshots below, a beta version of the new feature is already live on the company's mobile site, although, it doesn't seem to have been enabled on the full desktop site just yet. The feature can be accessed by tapping on the 'hamburger menu' at the top-left of the homepage, as seen in the first image. The company also says that the Hindi version is now available on the app as well.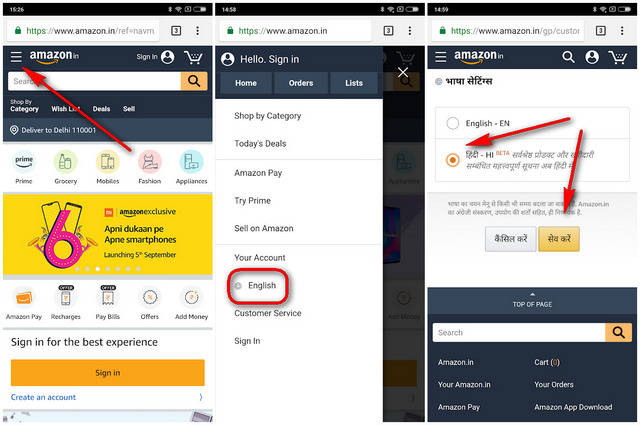 One thing to note here is that much of the details available on product pages are still in English for the most part, even with the Hindi option turned on. As seen in the composite shot below, it's basically an unseemly hotchpotch of English and Hindi at the moment, but the feature is still in beta and not everything has been translated just yet.
Amazon further states that the search feature and the delivery address also works exclusively in English for now, but that's expected to change in the coming months. The company is also apparently planning to add more Hindi content, including product reviews and Q&A.
Amazon has been increasingly bullish on India in recent years, and has already earmarked billions of dollars to be invested in the country in the coming years. In an effort to better serve Indian customers, the company had also earlier introduced a new Alexa skill called 'Cleo' that will help the digital assistant understand various Indian languages, such as Hindi, Marathi, Tamil, Kannada, Bengali, Gujarati and more.
---