Samsung's latest Note flagship, the Galaxy Note 9, was officially unveiled last week at the company's 'Unpacked' event and is currently up for pre-order across the globe. The device has been priced starting at Rs 67,900 in India and comes with a slew of exciting pre-order offers.
While there are cashback offers available from both HDFC Bank and Paytm Mall, you can also choose to pick up a Samsung Gear Sport for cheap while pre-ordering Galaxy Note 9 from Flipkart (or the company's own website).
The Tizen-powered Gear Sport retails at Rs 22,999 but it can be yours for just Rs 4,999, which looks like a great deal if you have been looking to buy a new smartwatch. You won't get the Gear Sport at this discounted price along with the pre-order, but will have to jump through a few hoops, as you will see below.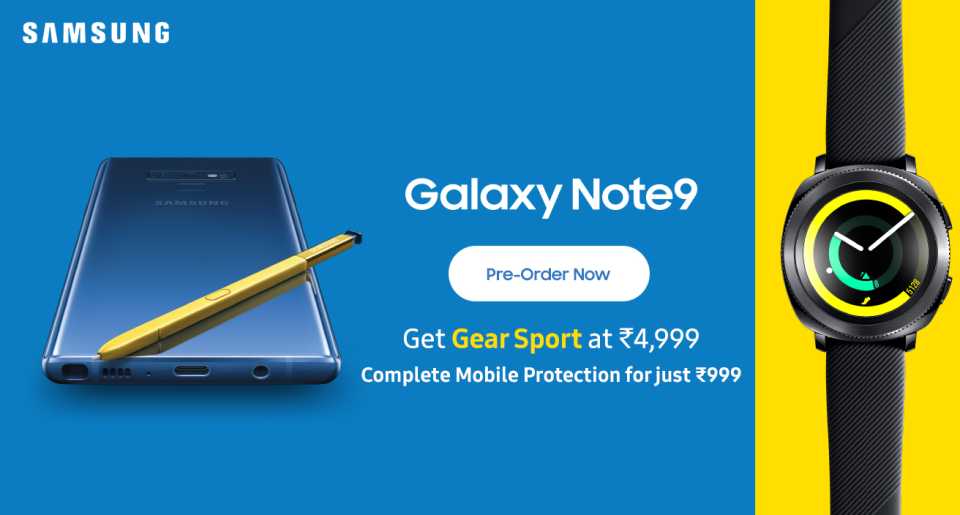 If you aren't familiar with the Gear Sport, it features a circular 1.2-inch S-AMOLED display (360 x 360p) with a rotating bezel to control the watch. It's powered by a 1GHz dual-core processor, paired with 768MB of RAM and 4GB of onboard storage. There's also a 300mAh battery on board.
Samsung has also baked in a heart rate sensor, Bluetooth, Wi-Fi and even GPS for better tracking into the Gear Sport. It is backed by the company's own Tizen OS, which is quite feature-rich for the smartwatch category, and brings along support a ton of apps.
How To Avail The Gear Sport Pre-order Offer
The pre-order offer is being fulfilled by Samsung itself and you'll need to follow a lengthy process to grab the offer and get the Gear Sport for just Rs 4,999. Here are the terms to avail this offer:
1. To be eligible to avail the Gear Sports offer, you will need to activate your device by August 31 and register on the My Galaxy App on or before September 30 with the same mobile number and e-mail address you used for pre-booking & activating the device.
Note: If you fail to register on the My Galaxy App before the due date, the Offer Benefits will be forfeited and you will no longer be eligible for it. If you're already a My Galaxy App user, you will still have to register your Note 9 before the due date.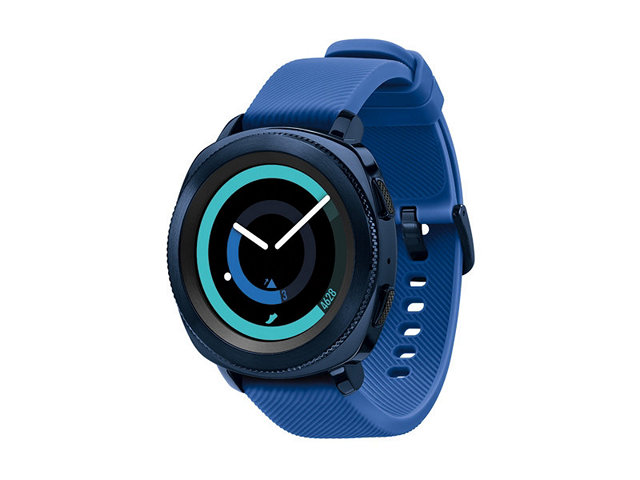 2. After four days of signing in or registering for the My Galaxy App, you will be able to view the offer banner for Gear Sports on the homescreen of the app. Tap the same and generate the "discounted Samsung Gear Sports" coupon code to get the Gear Sport smartwatch at Rs 4,999.
If you are interested in buying the best Galaxy Note smartphone to date, then pairing the purchase with a discounted Gear Sport seems like a great deal for productivity, as well as fitness enthusiasts. So, are you looking to avail this Galaxy Note 9 pre-order deal? Tell us in the comments below.
Pre-order Galaxy Note 9 from Flipkart (starts at Rs 67,999)