The world is going crazy about smartphones and apps, Android and iOS being two major rivals in the battle of mobile operating systems, the hardware and software technology has come close enough to give console quality gaming on tablets and smartphones. Thanks to the game developers who have used the hardware potential on such devices and made it possible to run HD games on these handsets. Although most smartphones are capable enough to run all sorts of games, but there exists a group of people who just exclusively love gaming on their Android or iOS devices and as a result gaming console projects have emerged to bring console gaming back on mobile devices.
There was a time when Sony and Nintendo dominated the console gaming but now there are smart phones and wide availability of games in app store that match their experience stealing all the spot light from these pioneers. Companies like Nvidia are showing keen interest in mobile gaming consoles looking at their future. Android being open source has become a platform for mobile gaming consoles besides ability to run normal apps.
Here are a few experimental mobile (Android) gaming console projects that will be available in 2013,
1. Nvidia Shield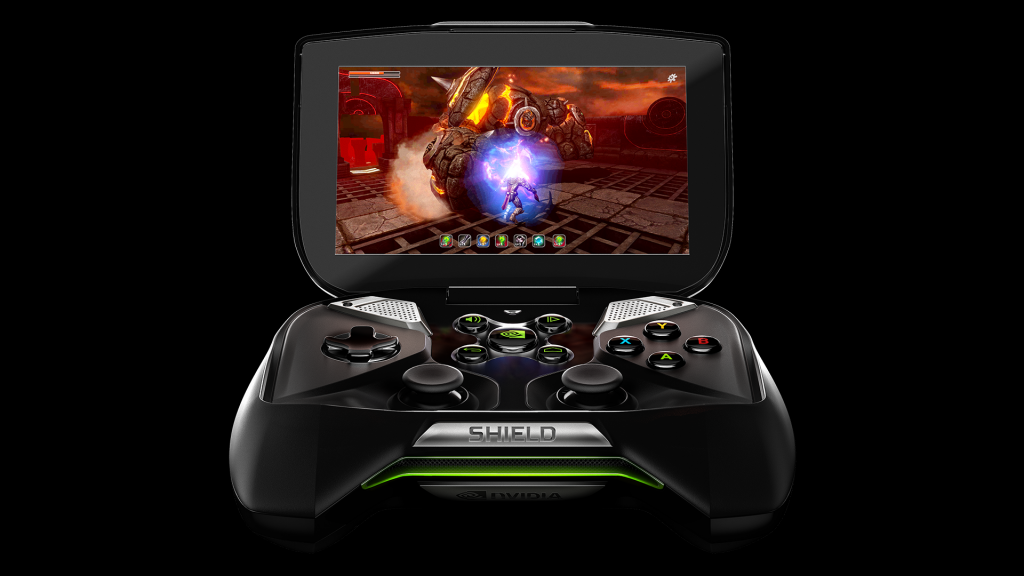 Nvidia shield has a gaming controller based design with 5 inch 1280 X 720 HD display and pixel density of 294 ppi. The console runs on powerful Nvidia Tegra 4 quad-core ARM A15 processor with 2 GB RAM and a 72 core GeForce GPU. The console comes with 16 GB of flash storage and Bluetooth, GPS and Wi-Fi.
The sensors included are gyro and accelerometer, it has integrated speakers and it is a fully functional console with Dual analog joysticks, D-pad, Left/right analog triggers, Left/right bumpers, A/B/X/Y buttons, Volume control, Android Home and Back buttons, Start button and NVIDIA power/multi-function button.
The console has dimensions 158mm (w) x 135mm (D) x 57mm (H) and weighs 579 grams. The battery capacity is 28.8 watt hours. The console runs on Android 4.2 stock JellyBean and supports Google Play, Tegra zone and comes with 2 pre-installed games.
The console supports micro USB, micro SD storage card, 3.5 mm headphone jack, mini HDMI output and ability to stream content and games wirelessly to your TV. The console has a price tag of 349 USD.
2. Quya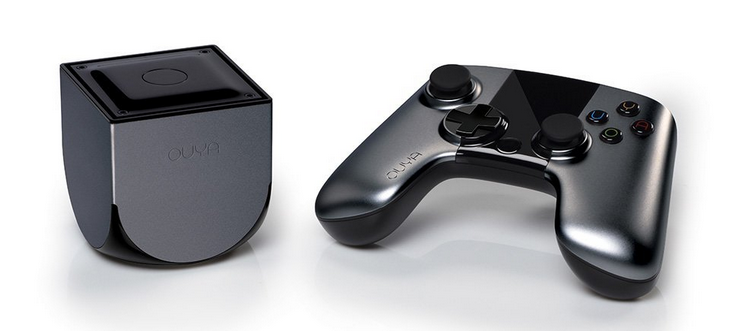 Quya is a beautiful, affordable and hack able gaming console on Android for TV. The console runs on Nvidia Tegra 3 quad-core processor with 1 GB of RAM and GeForce GPU. The console runs Android 4.0 and 8 GB of internal flash storage, Bluetooth 4.0 , Wi-Fi, Ethernet and USB 2.0. The console has Wireless controller with standard controls (two analog sticks, d-pad, eight action buttons, a system button) and a touch-pad.
Others features of Quya is that every game is free to try, if you like that game, then you can buy it using credit or debit card. In addition to gaming, users can stream movies, shows and music right from their console. The memory is expandable via USB. Quya also helps you to create the game using your ideas and free Quya tools.
You can even root it or add peripherals and that doesn't tamper the warranty of Quya. You can buy the console at 99 USD, 49 USD for extra controller.
3. Game stick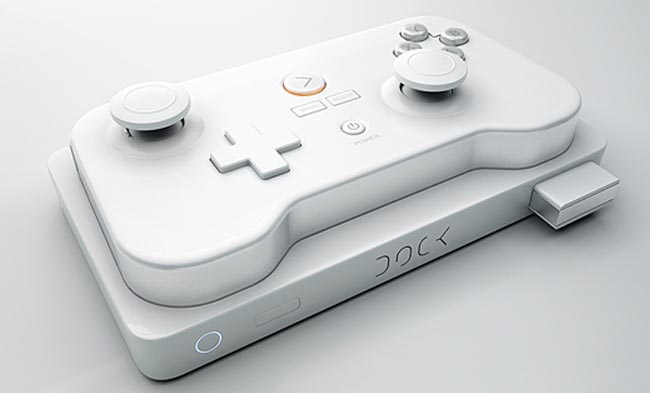 Ever thought of turning your TV into a gaming console just by plugging USB stick, Game stick is all about this. Plug the game stick to your TV HDMI port and it turns into a gaming console, controller comes with Bluetooth game pad.
The console by PlayJam does have option of multi-functional dock that is available at Amazon that can wirelessly charge game stick and add up to 64GB of storage. Dock is also equipped with one HDMI, 3 USB ports and one Ethernet port. You can even add peripherals using dock or just use game stick and Bluetooth enabled game controller to play games on your TV.
The standard bundle of game stick with game pad at $79 USD is not a bad deal. If you wish you can buy the multi-functional dock for 24.99 USD to add more peripherals to your game stick.
SEE ALSO:
How to Calibrate Battery on Android Phones
Manage Your Trip Experience and Contacts With These 2 Android Apps