You must have heard of FreedomPop but if you haven't, let us acquaint you with it. FreedomPop is a US based cellular service that uses Sprint's networks to bring users free voice, text, data services and international calling in across 60 countries. Yes, that's true and if that sounds interesting, they are offering a Moto E 2nd gen LTE model for just $29.99 along with their free services. While that might seem too good to be true, it's indeed true.
The offer gets you a Moto E 2nd gen LTE version, with a one month free trial of the unlimited calls, unlimited text and 2 GB data plan along with 1 GB bonus data. After a month, you can choose to continue this plan for $24.99/month or downgrade to the free basic plan, which offers 200 voice minutes, 500 texts and 500 MB of data usage in a month. You can even earn free data by getting your friends to use FreedomPop or by completing other offers. That's not all though, with the offer, you also get FreedomPop's Premium Plus trial, which brings you visual voicemail, high quality calls, wireless tethering, data rollover and MMS support.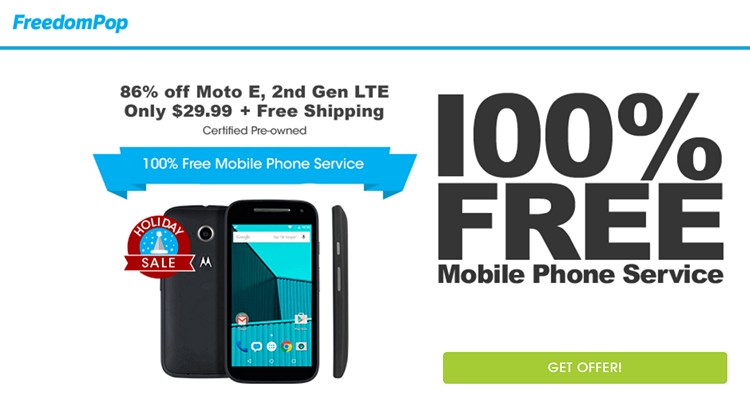 Basically, you get $297.96 worth of offerings in $29.99. Now that is a great deal, considering the Moto E 2nd Gen LTE is one of our favorite budget smartphones. It comes with a 4.3-inch qHD (560x940p) display, Snapdragon 410 processor with 1 GB of RAM, 8 GB expandable storage, 5 MP rear and VGA front facing camera, 2390 mAh battery and Android 5.0 Lollipop. It's important to note here that the Moto E 2nd Gen LTE here is certified pre-owned but it has been checked by FreedomPop and comes with 30-day money back guarantee.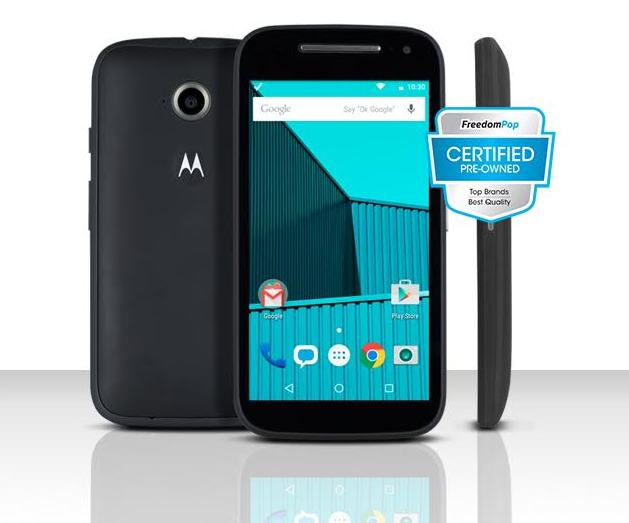 There's no contract or shipping charges and you are free to cancel the service anytime you want. So yeah, FreedomPop is actually giving you a lot of freedom. This is certainly a great deal for anyone looking to buy an entry level Android smartphone with free calls, text and data. So, check it out from the link below.
FreedomPop Moto E 2nd Gen LTE Offer