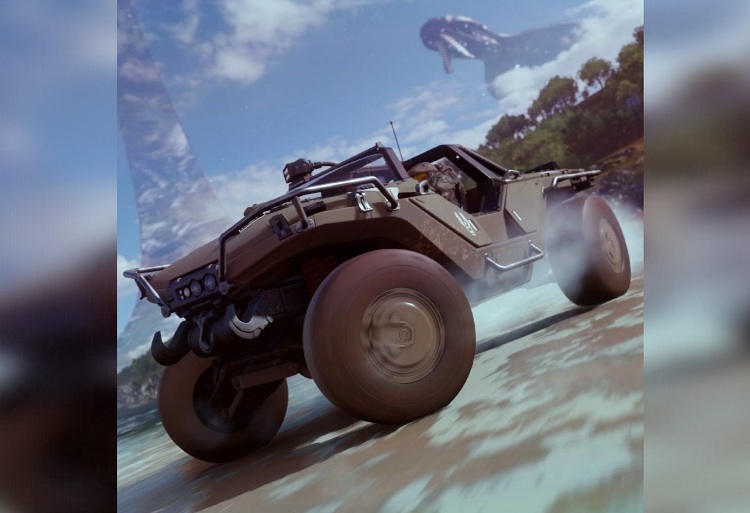 A leaked image from the upcoming 'Forza Horizon 4' leak has revealed the game will very likely come with a mission inspired by the famous Halo campaign level, 'The Silent Cartographer'. The Warthog, which can be seen below, is just one of the many alleged FH4 images that were leaked on Imgur over the weekend and shared on Reddit.
While the Warthog from Halo was earlier seen in Forza Horizon 3 and Forza Motorsport 4, what's got people talking about is the sighting of what looks to be a Covenant spaceship in the sky and a Halo ring in the distance, leading many to speculate that there might just be a Halo-themed event in the upcoming game as part of a crossover with the Halo franchise.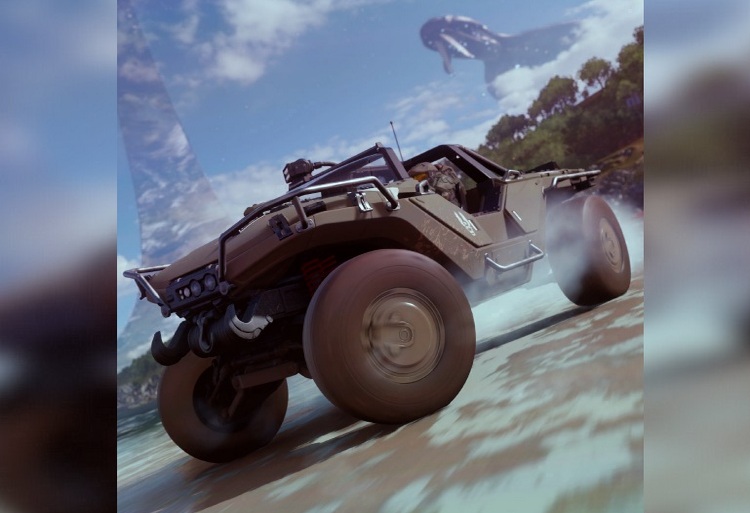 It's worth noting here that the screenshot has not yet been confirmed as real, but since it was included as part of aforementioned image dump that contains dozens of other screenshots from the game, it won't be a massive surprise if it does turn out to be the real deal.
However, even if it's real, it's extremely unlikely that the battlecruiser will be playable. As for the vehicle itself, even if it's part of the game, it will very likely by made available only as a DLC and not the base game from the get-go.
Meanwhile, this isn't the first time that there's talk of a Halo crossover in Forza Horizon 4. Back in July, a livestream showcasing the game's Seasons mode reportedly showed off a Pelican, suggesting that it might be a part of the game in some way, shape or form.
Forza Horizon 4 is being developed by Playground Games, and will launch October 2 on PC and Xbox One.
---