Fortnite Season 5 is coming to an end, and the challenges for Week 10 are now here. As is usual, there are a total of seven challenges that you can complete this week to unlock your Battle Pass rewards, and for people who are on the free tier, there are still 3 challenges that you can try to complete. Here are all the challenges from this week:
Fortnite Season 5 Week 10 Challenges:
Free Tier Challenges:
Search Jigsaw Puzzle Pieces in Basements
Consume Apples or Mushrooms
Eliminate Opponents (Hard)
Battle Pass Challenges:
Search Chests in Salty Springs
Deal damage to opponents
Search between a covered bridge, waterfall, and the 9th green (Hard)
Stage 1 of 3: Eliminate an opponent in Pleasant Park (Hard)
Where to Search Between a Covered Bridge, Waterfall, and the 9th Green
This week's challenges are pretty straightforward for the most part, and the only two challenges I can see anyone having any problems with are 'search jigsaw puzzle pieces in basements' and 'search between a covered bridge, waterfall, and the 9th green.' Right now, I'm going to tell you where exactly to search between a covered bridge, waterfall, and the 9th green to complete this challenge and get your 10 battle stars.
9th Green
Even for a beginner, the easiest clue in this challenge is the 9th green; that's obviously going to be in the golf course at Lazy Links. So we head there, and finding the 9th green isn't all that difficult to be honest. Just find the tee-off spot for the 9th hole, it's labelled with a '9' on a board, and walk towards the green. That's it, the first part of the puzzle.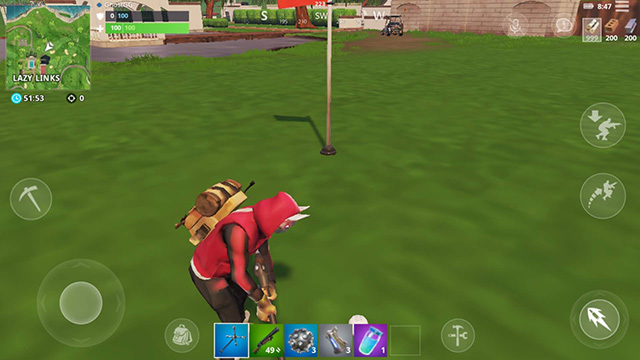 Covered Bridge
The covered bridge we're looking for is actually pretty close by. If you look on the map, you'll see a river crossing from the side of Lazy, and there's a bridge there which just happens to be covered. So that's our second clue.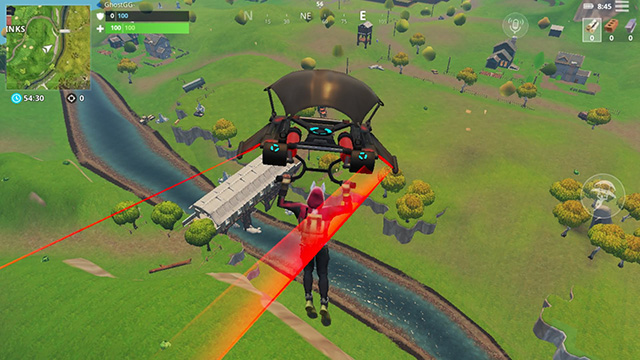 Waterfall
This may not be obvious, but the waterfall here is actually the one on the edge of the map where the river falls off the island. It's just north of Lazy Links as you can see in the screenshot here.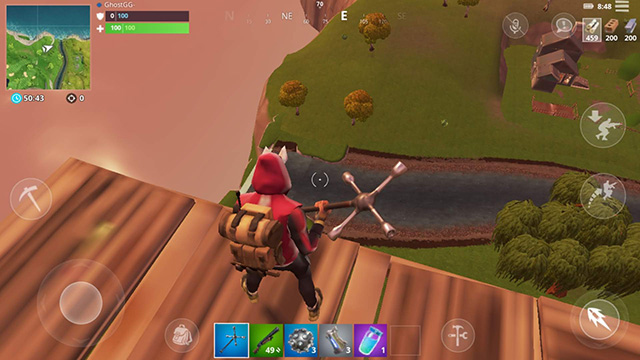 Where's the Center?
So where's the center? Well, it's right next to Lazy. In fact, if you look to the east of Lazy Links, you'll see a shed between two trees. Just go towards the back of the shed, and the battle star will appear. Easy peasy.
The best way to complete these challenges is to go at them in 50v50 mode. However, even in that mode you'll find some opponents having come over to your side of the island to complete the challenge. I'd request you, as always, to be courteous and let them search for the battle pass before you try and get kills. We're all having fun here. Let's keep it that way, and if you wanna squad up with me, you can add me on Epic at "GhostGG–"