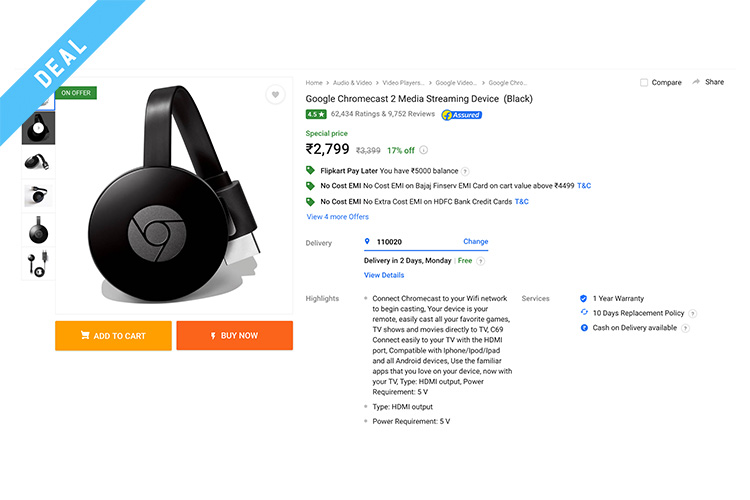 If you've been looking to convert your boring, regular TV into a more exciting TV, the Chromecast is a great way of doing just that, and with the Chromecast 2 going on sale in Flipkart's Superr Sale, now is the perfect time to get your regular TV up to some exciting stuff, and save some money as well.
The Chromecast 2 is currently available on Flipkart for a low low price of Rs. 2,799 — that's a flat Rs. 600 discount on its regular price of Rs. 3,499.
Simply connect the Chromecast 2 to your home WiFi network, and you can begin casting almost anything on your TV. Watching a movie on Play Movies? Cast it to your Chromecast 2 and watch it on your TV. Playing a game? Cast it. Basically, you can cast almost anything on your TV, and on a bigger display things look a lot better.
The Chromecast 2 is compatible with all Android devices, and even with iOS devices, so even if you're an iPhone user, you can use the Chromecast 2 in your home.
Buy the Chromecast 2 from Flipkart (Rs. 2,799)
---