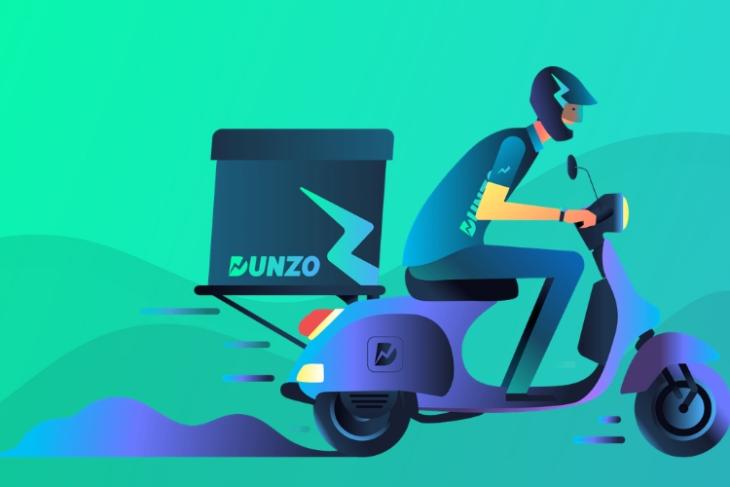 Dunzo, the fledgling delivery app, allows users to run any kind of errands around the city including but not limited to grocery, healthcare, food delivery, and more. However, it has now decided to expand its service and is testing a 'bike rides' feature in Noida to take on popular ride-hailing giants like Uber and Ola who already offer this service in the region.
Dunzo is steadily growing its reach in the NCR region, offering more users the option to stay lazy and order stuff without having to leave the house. I've been a regular user for quite some time now and I received an unexpected notification this morning. Dunzo has started offering bike rides, the option for which you can see in the home screen below, to users in Noida.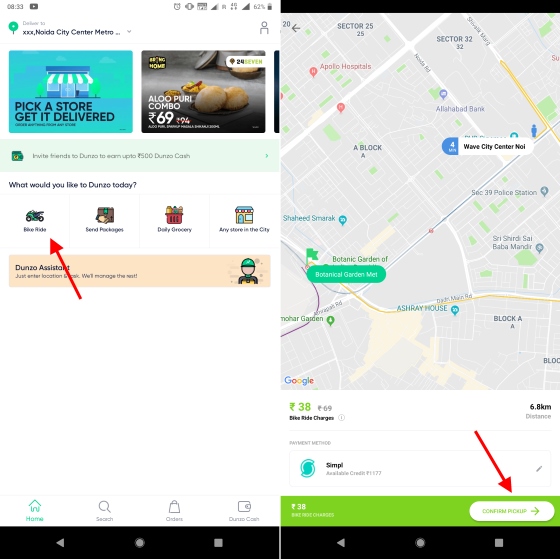 Google-backed Dunzo already has a pretty robust delivery infrastructure built up, which it is now utilizing for bike rides. You can see in the screenshot above that the app reads the pickup location, lets you enter the drop location and then proceed ahead to see the total distance and ride fare. If you feel like the fare is appropriate, you can confirm the pickup with just a tap. However, I have noticed that the availability of riders in the region is pretty scarce at the moment.
As for the fare breakdown, Dunzo charges you a base fee starting at Rs 38 (depending on the distance) and a delivery fee for additional distance. You also get a myriad of payment options such as credit/ debit cards, UPI, Google Pay, Paytm, cash, and even the pay later service Simpl. Here is a screenshot that shows off these payment options: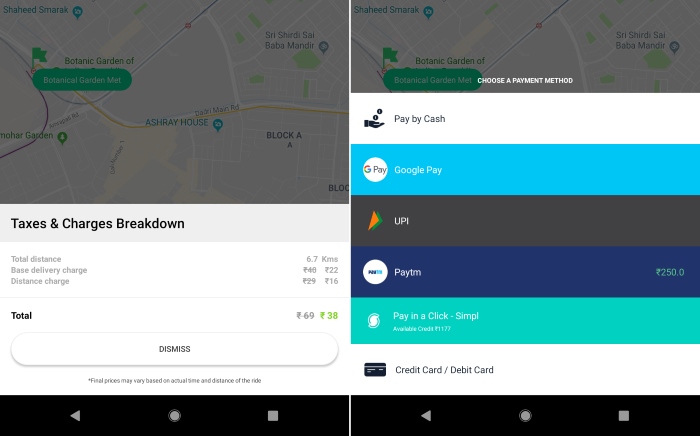 I've been a regular user of Dunzo ever since it landed in the NCR region earlier this year. The app makes hyperlocal deliveries quite effortless but I'm excited to see Dunzo put its growing fleet of delivery partners to better use. The bike ride feature, I believe, not only gives you another reason to rely on Dunzo but also makes it a great way for partners to earn more. The delivery charges are quite low and they sure won't cut it for the partners, thus, I'm all in favor of the bike ride service.