It is no wonder that everyone looks at their home screen several times a day. Hence, spending some time to customize it will improve the overall look and feel of your smartphone. Now, changing the icon pack is one of the easiest ways to quickly customize the home screen, but picking an icon pack that suits your needs can be really difficult as there are a lot of icon packs on the Google Play Store. This is why we have picked some of the newly arrived icon packs with decent aesthetics so that you can customize your home screen and app drawer faster than ever before.
1. Resicon Pack Flat
If you've ever used Lineage OS, I'm sure that you would fall in love with this icon pack at first sight. The icon pack includes most of the LineageOS icons redesigned in a flat style. Icon Masking feature is present in this icon pack that allows users to make the unthemed icons look similar to the themed ones. If any of your favorite icon packs are missed out, you can send a request by going to the Icon Request section in the app.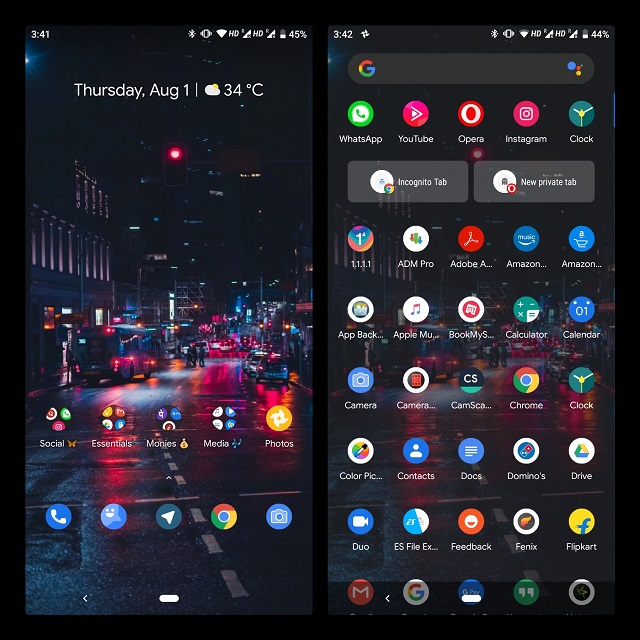 Download Resicon Pack Flat (Free)
2. Minty Icons
Minty Icons is one of the icon packs to go for if you're into vector icons. The app includes over 1200 vector icons that look elegant and premium. The wallpapers included in the app are just incredible and they suit the icon pack very well. If you need more from the icon pack, there is a premium version that gets updated more often and has support for more icons.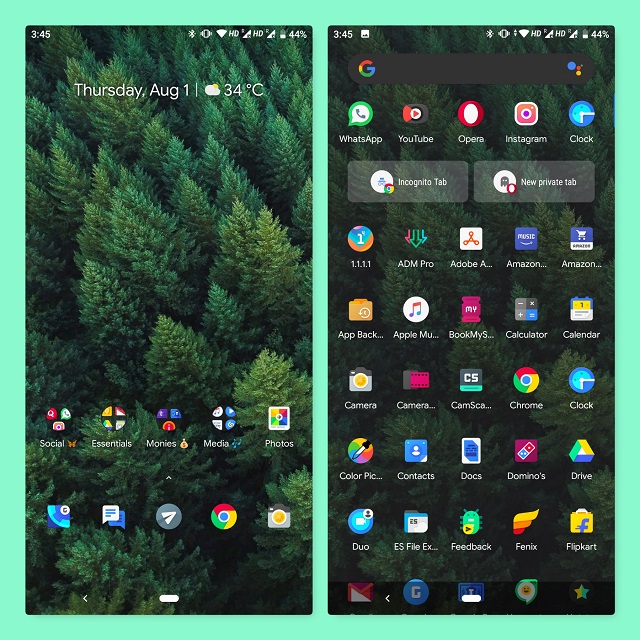 Download Minty Icons (Free) | Download Minty Icons Pro (Paid)
3.OxyPie Free Icon Pack – Round UI
OxyPie is an icon pack for people who like to keep it minimal without missing out on elegance. The icon pack is inspired by the icons found in the Oxygen OS. Over 4300 icons are themed which means most of the apps you use on a daily basis will have an OxyPie variant of it.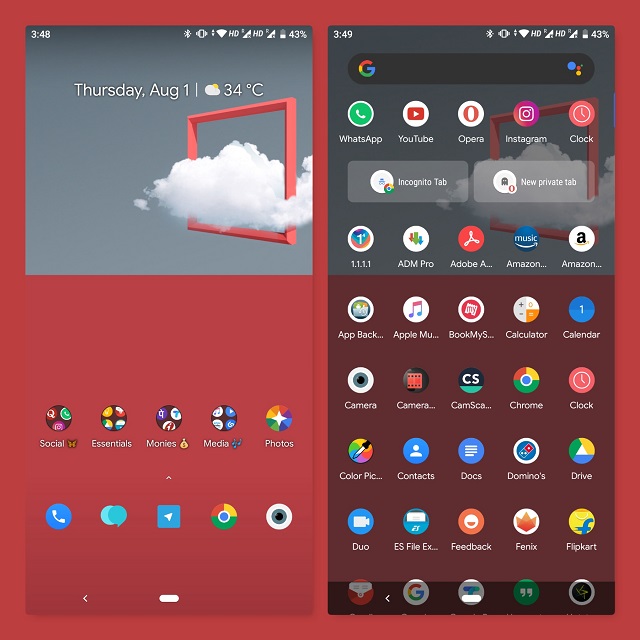 Download OxyPie Free Icon Pack – Round UI (Free)
4. Afterglow Icons
Afterglow icons give you that subtle look and feel made of pastel colors without much brightness. The icon pack is relatively new and support for new icons are being added every week. As of now, there are 600 icons that cover most of the mainstream apps. The aspect I love the most about Afterglow icons is that it suits almost all the wallpapers I have which is definitely a plus.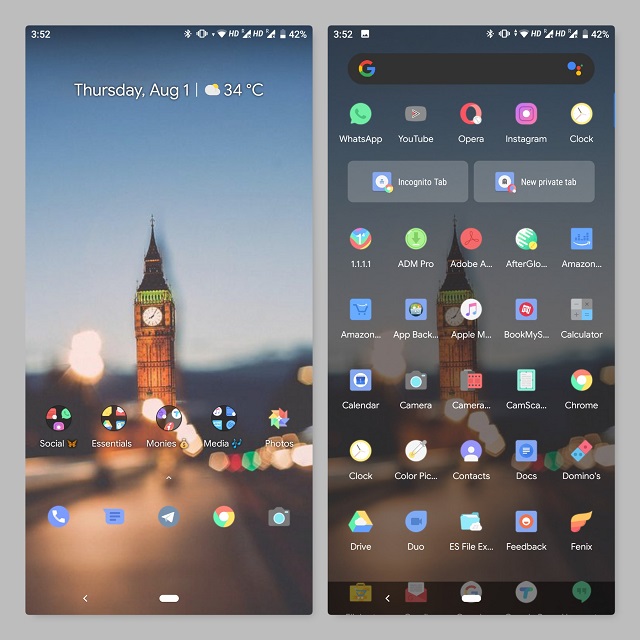 Download Afterglow Icons (Free)
5. Linebit Icon Pack
Linebit icon pack is undoubtedly my personal favorite icon pack on this list. The icon pack has a unique feel to it that makes me not to switch from it. In fact, I keep coming back to Linebit after trying many new icon packs. Currently, there are over 2750 themed icons and hence most of the apps you use will be themed. The developer support is also quite great in this icon pack as I personally have requested a few icons and they got added in the next update. The app is not available for free but trust me, you will not regret this purchase.
Download Linebit (Paid)
So, those were few of the icon packs we thought you should try to customize your Android device. Do you have similar suggestions? Drop them in the comments section below.
---
Load More