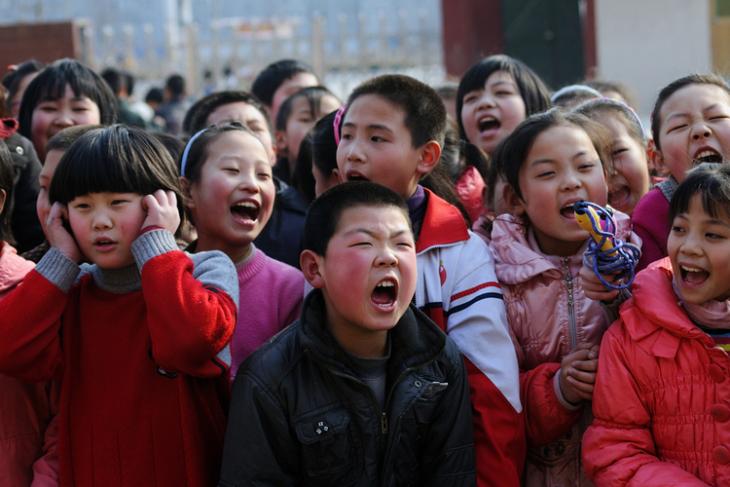 Amazon says it is investigating reports that hundreds of schoolchildren in China are being illegally worked overtime as part of an illegal attempt by its manufacturing partner, Foxconn, to meet production targets for the US retailer's 'Echo' line of Alexa-enabled smart speakers. The report, based on a detailed investigation by the non-government China Labor Watch, claims that the teens were recruited illegally and then forced to work overtime with little-to-no pay.
According to the report, the kids come from vocational schools in and around the central southern city of Hengyang, and are classified as 'interns' to avoid paying them full salaries. What's even more shocking is that the factory would pay the teachers to pressure the children into working overtime or night shifts, "For interns who refuse to work overtime and night shifts, the factory requests teachers from their schools to fire them", claimed the report.
Overall, the investigation found that that more than 1,000 students, aged between 16-18, are employed by Foxconn, and while that itself is within the laws, they are not allowed to work night shifts or overtime.
Following the publication of the report, Amazon pleaded ignorance, saying it wasn't aware of Foxconn's misconduct. According to a company spokesperson, "We are urgently investigating these allegations and addressing this with Foxconn at the most senior level. Additional teams of specialists arrived on-site yesterday to investigate, and we've initiated weekly audits of this issue".
On its part, Foxconn admitted that the students had been employed illegally and said it was taking remedial measures with immediate effect. In a press statement, the company said: "We have doubled the oversight and monitoring of the internship program with each relevant partner school to ensure that, under no circumstances, will interns (be) allowed to work overtime or nights".