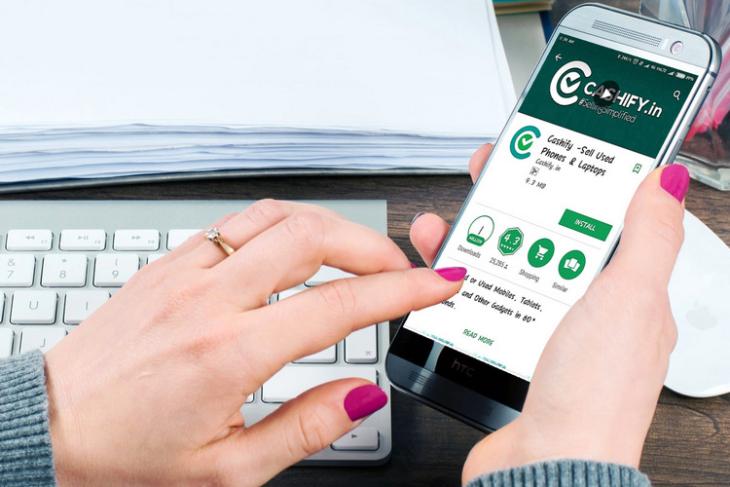 Cashify has raised $12 million in its latest round of funding led by three Chinese companies – investment funds CDH Investments and MorningSide Group, and e-commerce startup, AiHuiShou. At least two of Cashify's existing investors, Bessemer Ventures and Shunwei, also took part in the Series C round. The latest capital infusion means that the Indian 're-commerce' startup has now raised $19 million overall.
Cashify is looking to use a part of the funding to expand its offline kiosk model from the current five in Delhi-NCR to 50 by the end of the year. The expansion is expected to bring in more volumes as currently, almost all of the company's transactions happen online. Cashify is also said to be working towards doubling its current volume from around 100,000 smartphones per month to 200,000 by the end of this year.
In an interview to TechCrunch, Cashify CEO Mandeep Manocha revealed that the company has plans to expand its business not just at home, but also abroad. First off, the company has just started offering on-site repairs, and expects the partnership with Aihuishou, in particular, will help it with the sourcing of components from China. The company is also planning to sell used devices directly to end-consumers for better margins.
Last, but definitely not the least, even as Cashify's domestic business grows by leaps and bounds, the company says it is already looking to expand beyond India, to markets like Middle East and Southeast Asia including Hong Kong, which is believed to be the used-phone capital of Asia. According to Manocha, the company will still focus on India over the next 12 months, but has already "had discussions on markets that would make sense to enter".