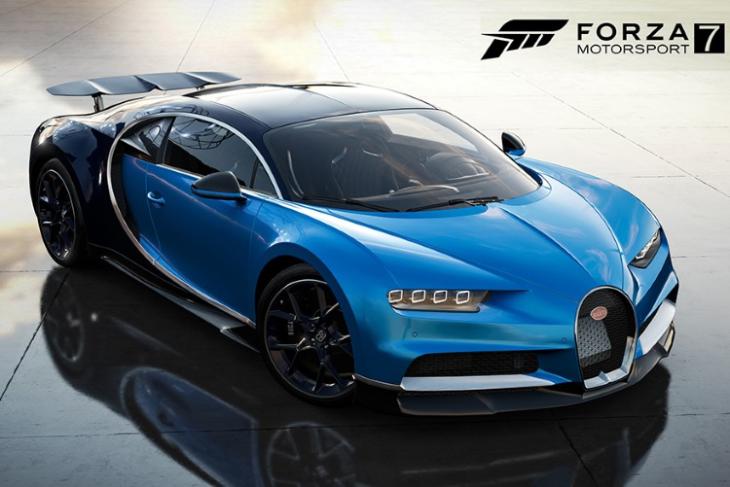 The Forza franchise is at the top of the list when it comes to best games in the racing genre. The latest entrant, Forza Motorsport 7, has been topping the charts for a while now. But as is the case with every title, the developer must push out updates to keep the community happy, and the games up-to-date. Well, Microsoft certainly understands this and has now rolled out a new update for the professional racing game.
As announced by Forza in an official blog post, Forza has pushed out the February Update for Forza Motorsport 7 which introduces highly requested features to the game as well as the Dell Gaming Car Pack. Along with these new additions, the update also includes a host of improvements across all aspects of the game.
https://youtu.be/8857-yQOZ2o
The highlight of the update is the 2018 Bugatti Chiron, which is available as part of the Dell Gaming Car Pack. With 1,500-horsepower and a limited top speed of 261 mph, the car is undoubtedly the biggest addition. The Dell Gaming Car Pack also includes the following cars:
2018 Kia Stinger
2016 Audi #17 Rotek Racing TT RS
2017 Aston Martin Racing V12 Vantage GT3 #7
2017 Ram 2500 Power Wagon
1968 Holden HK Monaro GTS 327
2018 Dodge Durango SRT
The Dell Gaming Car Pack is available from today as part of the Forza Motorsport 7 Car Pass.
Other than the 7 new vehicles that have been added to the 700+ collection of cars in the game, the February update also brings Spectate and Seed the Grid features. Forza states that the features were heavily requested, and the team has assured that the features have been re-imagined, rebuilt, and optimized for esports viewing in Forza Motorsport 7. Spectate allows players to hop on to public and private lobbies to view races as they happen. And with the Seed the Grid feature, lobby hosts now have the option to set the race grid as they see fit.
Apart from the new additions, Forza has also announced a ton of improvements such as performance improvements in multiplayer to UI enhancements in the Forza Driver's Cup feature, and many more.
Additionally, as a reminder, the team is also gearing up for the Forza Racing Championship 2018 Season, which will kick off with the ForzaRC Pre-Season Invitational on March 24.