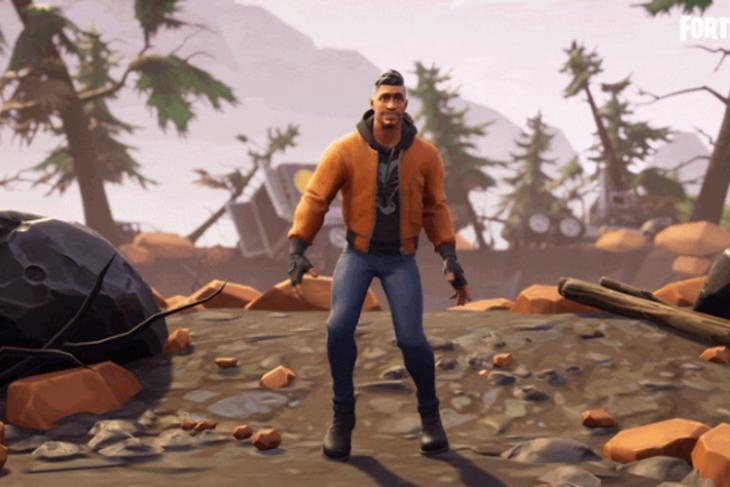 Fortnite is a huge game but that also means there are plenty of people out there looking to steal your progress and your login ID. Epic Games is looking to thwart any such attempts with a new feature for the game.
As announced by Fortnite in an official tweet, Epic Games is offering a free Boogiedown Emote in Fortnite Battle Royale. All you have to do is just enable two-factor authentication for your account.
Your account security is our top priority!

Protect your account by enabling 2FA (Two-Factor Authentication). As a reward for protecting your account, you'll unlock the Boogiedown Emote in Fortnite Battle Royale.

Get started here: https://t.co/JSyND2qWfY pic.twitter.com/4E0kyHDkBz

— Fortnite (@FortniteGame) August 23, 2018
In case you're unaware, Two Factor Authentication or 2FA is just as the name suggests – adding an extra layer of security and authentication for your account.
According to Epic Games, "Two-Factor Authentication (2FA) can be used to help protect your account from unauthorized access by requiring you to enter an additional code when you sign in. The Two-Factor Authentication feature currently supports the use of an authenticator app or an email address authentication method. Once you've opted into Two-Factor Authentication, you will be asked to enter the code from your preferred two-factor authentication method, then you will be signed into your account. You will be prompted for the two-factor passcode the first time you sign in after enabling the feature if you use a new device if it's been over 30 days since you last signed in or if you've cleared your browser cookies recently."
To enable this, simply head over to the official Epic Games website and access your account. Next up, in the "Account Settings", just click on "Password and Security" and enable Two-Factor Authentication.
You'll be prompted to use an authenticator app as your Two-Factor Authentication (2FA) when you sign in and you'll be required to use the security code provided by your Authenticator App. If you have trouble choosing, I'd recommend using Google Authenticator, LastPass Authenticator, or the Microsoft Authenticator.
Personally, I think this is a great move from Fortnite. It basically encourages users to be more concerned about their account's security, and offering a free emote in exchange is a superb way of promoting it. In the end, it's a win-win deal for the users.