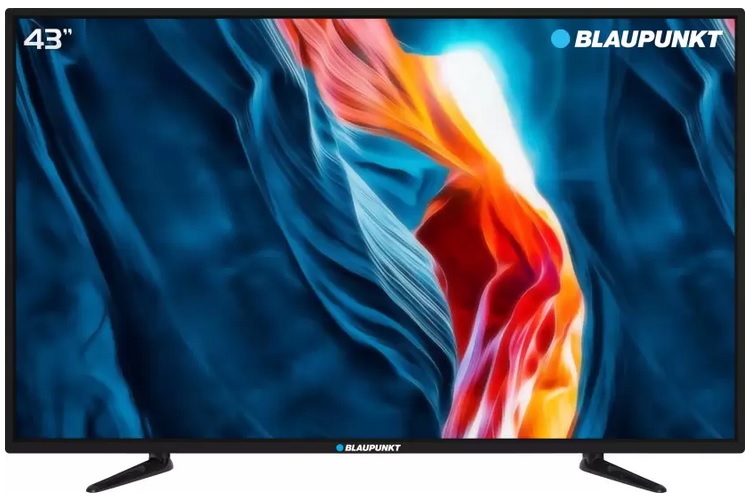 German audio equipment manufacturer, Blaupunkt, has partnered with Flipkart to launch its line-up of smart LED TVs in India that will be available exclusively from Flipkart. The deal marks the debut of Blaupunkt's TVs in India, with the company also announcing long-term expansion plans for its TV business in the country.
Blaupunkt will launch LED TVs across different price brackets in the 4K UHD Premium, Smart Sound Series, and Family Series that were unveiled at IFA 2018 last month and will start at just Rs. 12,999. The Blaupunkt LED TVs are expected to go on sale starting September 18th and will go head-to-head with the Mi LED TV series from Xiaomi.
Flipkart is proud to announce our exclusive partnership with Blaupunkt TVs in India. The balance between perfect visual and perfect sound on TVs is finally here! Say hello to the #PointOfPerfection.

Know more: https://t.co/l75wQYt5fx pic.twitter.com/Je37iFKTss

— Flipkart (@Flipkart) September 11, 2018
"On the basis of our product testing and customizations, we believe we are ready to disrupt the Indian market with Blaupunkt LED Televisions at affordable prices. I can surely say that we are luxury, but affordable luxury. We are excited about our launch in India with our LED Televisions range of products that are in par with what we market in Europe", Blaupunkt's MD, Andrez Cebart, said in a press statement.
The most affordable of the bunch, the Blaupunkt Family series offers 32-inch and 43-inch LED TV models which start at Rs. 12,999. The mid-tier Smart Sound line-up consists of three LED TV models which feature 32-inch, 43-inch, and 50-inch panels, and is aimed at delivering a superior audio experience. The top-end 4K UHD Premium series also offers three LED TV models which are claimed to provide the best audio-visual experience, thanks to a higher resolution display and a built-in soundbar.
Blaupunkt's LED TVs come with a host of innovative features such as an AI-based interface which supports voice commands, a Universal Search Feature to make content discovery easier, a smart AirMouse for voice and touch inputs, a rich port selection and a lot more. Blaupunkt is banking on the superior value for money factor offered by its TV line-up to solidify its presence in India, where the company plans to invest around $300 million in the next 3-5 years to grow its TV business in the ever-growing market.
---