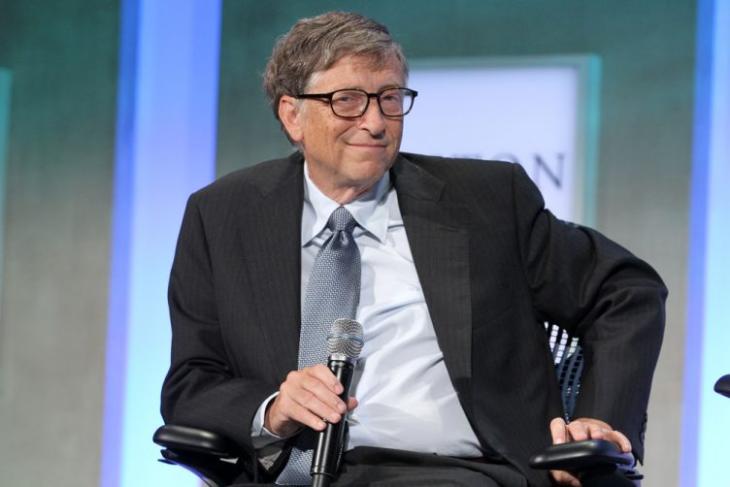 As we approach the end of yet another year, Bill Gates, who's known to all as the founder of Microsoft and one of the wealthiest men on this planet, has a message for everyone. In a rather lengthy tweetstorm, Gates wanted to divert our attention away from a tough year to remind us some of the positive things that happened in 2017.
In the string of tweets attached below, it looks as though Gates revisited his Twitter likes and retweeted some of the most inspiring stories and articles. All the stories are heart-warming and will rekindle the flame of "hope and optimism" that you may feel has been subdued in the past year. Gates wants us to welcome 2018 with rejuvenated energy and look forward to creating more such amazing moments in life.
1/ There's no denying that 2017 was a really tough year… but it also delivered some amazing moments of hope and progress. Here are some inspiring tweets that you may have missed…

— Bill Gates (@BillGates) December 19, 2017
Starting off, Bill Gates congratulated Edwardo Sanchez, who became the first person from his family to graduate college. This happened back in May and would have been a moment of pride for his family. He then cited a New York Times study which concluded that doing a good deed benefitted both the giver and receiver. Isn't that enlightening?
This was followed by three tweets talking about improvements in the health and sanitation conditions across the world. The first mention was of the Bollywood movie, Toilet, A Love Story, which educated the audience on sanitation challenges faced in rural India. He then sent out love to Bhutan and Maldives who've eliminated measles from their country.
Bill Gates then dove into a really interesting topic, a form of a sport called Extreme Reading, which piqued my interest. It was designed to encourage the people to read more but not in the comfort of their homes instead, in crazy locations and scenarios. Some of the common instances involved people reading underwater, while skydiving or hanging upside down from a jungle gym. Gates also participated in this sport and you can check out each of his motivational tweets, which made him feel "hopeful and optimistic" for the next year, underneath:
3/ "Toilet: A Love Story," a Bollywood romance about a newlywed couple, educated audiences about India's sanitation challenge. https://t.co/TIRRmcamLy

— Bill Gates (@BillGates) December 19, 2017
5 /2017 World Food Prize winner @akin_adesina will use his prize money to establish a fund to provide grants to African youth involved in agriculture. https://t.co/20S5KznAhX

— Bill Gates (@BillGates) December 19, 2017
7/ A new sport caught on in schools to encourage students to read. It's called #extremereading. https://t.co/hXtnVIuhfF

— Bill Gates (@BillGates) December 19, 2017
9/ These tweets made me feel better about 2017 and more optimistic about the new year. I hope they make you feel more hopeful, too. What tweets inspired you this year?

— Bill Gates (@BillGates) December 19, 2017