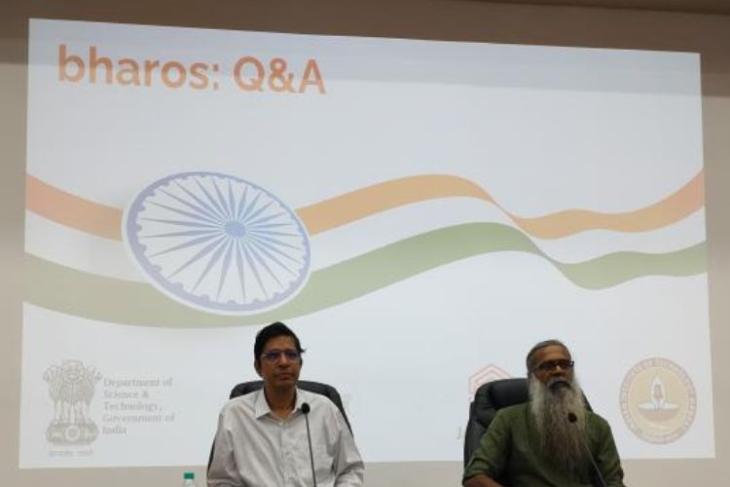 India has been planning to develop its own operating system to take on widely used Android and iOS. This motive seems to have seen fruition as IIT Madras has come up with the privacy-focused BharOS as part of PM Narendra Modi's Atmanirbhar Bharat initiative. Check out the details below.
India's BharOS Introduced
IIT Madras-incubated company JandK Operations (JandKops) has introduced the indigenous BharOS, which will be available for commercial off-the-shelf phones. The OS is meant for privacy and security and has no default apps (NDA). This means that it won't require people to use any pre-installed apps. This will also help users get more control over the app permissions and only provide the apps with data access permissions if they trust them.
Prof. V. Kamakoti, Director, IIT Madras, during a press conference, said, "BharOS Service is a Mobile Operating System built on a foundation of trust, with a focus on providing users more freedom, control, and flexibility to choose and use only the apps that fit their needs. This innovative system promises to revolutionize the way users think about security and privacy on their mobile devices."
The operating system will also provide native over-the-air updates (NOTA), which will be automatically downloaded and installed on the device without the requirement of any manual work. This process will ensure that the devices running BharOS have the latest update and security patches.
Plus, BharOS will provide access to apps only via organization-specific Private App Store Services (PASS). The apps will be thoroughly checked for security standards when they are a part of PASS so that users know they are downloading the safe ones. JandKops' Director, Karthik Ayyar, said that "With NDA, PASS, and NOTA, BharOS ensures that Indian mobile phones are trustworthy."
It is revealed that BharOS is currently being provided to firms that have 'stringent privacy and security requirements.' There's no word on when this will reach the generic user, though. More information should be out once the OS is broadly available.
The initiative to introduce a homegrown OS will help India rival Android and iOS, which have taken up the majority of the market share. Although, only time will tell how good a product this becomes. Let us know your thoughts in the comments below.