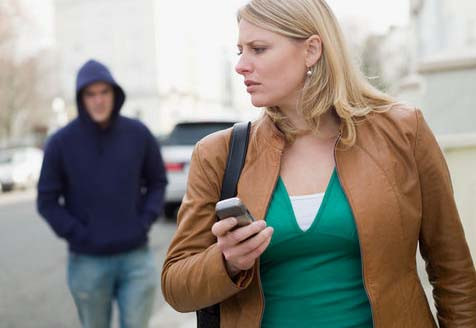 When safety and security of women is concerned, a smartphone can act as a powerful tool against crimes and abuses. Here are a bunch of apps exclusively developed keeping in mind the safety of women in the society and to fight against criminals.
Life 360 Family Locator
With over 1 000 000+ downloads life 360 is one of the best and accurate family locator service. This app not only helps you find your family members, see recent crimes, track phone but you can receive alerts when your family member reaches specified destination or know whether your family is safe. This app is battery efficient and comes with extra features like group chat. The app tracks the members by using gps, wifi or cellular network. The panic mode can send a phone call, message or email with your current position. This app is handy when it comes to safety of your dear ones in the family.
Platform: Android, iPhone, Blackberry
Developer: LIFE360
Availability: Free on Google play
2. Circle of 6
With 10 000 + downloads and awarded as winner of "apps against abuse" by TechCrunch, wired and MTV in New York. This app allows you to send your circle of friends a come and get me message with GPS coordinates on map. The app also allows you to call national hotlines and local emergency numbers of your choice. All the credit to ISIS for encouraging security of people who are uncomfortable outside in streets or cities.
Platform: Android, iPhone
Developer: ISIS
Availability: Free on Google play
3. Fightback
With 1000+ downloads this app is dedicated to fight against crimes against women and are short of any help from nearby people or authorities. The app tracks the movement of the person having the device and shows the location on Google map by getting the coordinates of GPS. This information is constantly updated at the server and user can send SOS message just by pressing panic button. The app allows you to toggle GPS on off. SOS can be sent to maximum 5 contacts. The user first needs to register and app is dependent on internet connection but still it can be helpful in some cases.
Platform: android, blackberry, Nokia
Developer: CANVAS TECHNOLOGIES
Availability: free on Google play
4. Bsafe
One of the most popular app across the globe with 50 000+ downloads this app assures that you are never walking alone. You can create your personal safety network of friends or family whom you want to help you out in case of emergency. One press to SOS button and your friends or family will be notified to rescue you by a call or text. The app also features fake call to get rid of people who make you feel uncomfortable. You can also subscribe to premium version for 2 $ per month for extra features.
Platform: Android, iPhone, Blackberry
Developer: BIPPER AS
Availability: Free on Google play
5. SOS whistle
This simple app has been downloaded by over 50 000+ users, app have two features whistle feature and wright function. The wright function will allow you to open the app using menu button.
Platform: Android
Developer: COMNETSYSTEM ANDROID TEAM
Availability: Free on Google play
SEE ALSO:  Top 10 Music Players For Android