Earlier this month, Microsoft unveiled their new sleek and stylish laptop dubbed Surface Laptop aimed at students. There's no doubt that the Surface Laptop is a looker and will turn some heads with its unique design, thanks to the luxury fabric called Alcantara that covers the interior of the laptop. That being said, the Surface Laptop is not without its downsides.
For starters, the Surface Laptop packs an inferior toned down version of Windows 10, known as Windows 10 S, which lacks crucial features like the ability to install desktop applications. Yes, that's right, the only way to install an app in Windows 10 S is using the Windows Store. Besides that, the Surface Laptop starts at a price of $999, doesn't even have 8 GB of RAM. Come on, 4 GB RAM is totally outdated for a high-end 2017 laptop. Also, it lacks the USB C ports that are becoming the standard in high-end laptops. So, we decided to look for alternatives that students can take advantage of, and we're glad to have found a lot of them. Well, without further ado, let's take a look at the 8 best Surface Laptop Alternatives You Can Buy:
1. Dell XPS 13
Dell's groundbreaking "Infinity Display" makes the XPS 13 look like it's straight from the future. In terms of design and build quality, this ultrabook is right up there with the Surface Laptop. It's not just the design that the XPS 13 excels in, as it packs some serious performance in a thin form factor. The base configuration of the laptop comes with a 7th Generation i3-7100U processor, 4GB DDR3-1866Mhz RAM and 128GB SSD. If that's not good enough for you, the laptop can be configured with up to i7-7560U, 16GB RAM and 1 TB PCIe SSD. Hyped up already? Well, there's more to this laptop than just raw power.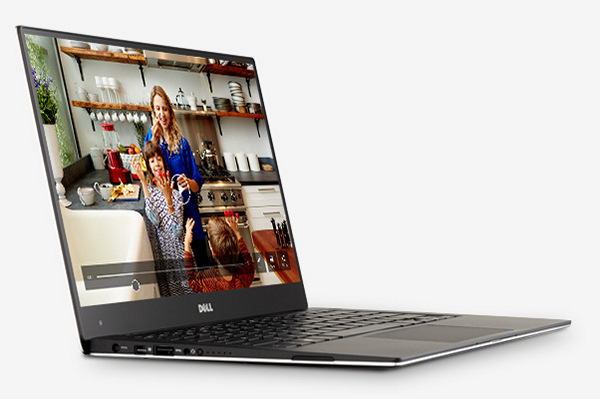 The XPS 13 is even lighter than Microsoft's Surface Laptop, weighing in at only 1.22 Kg. It looks much more compact as well, thanks to the minimal bezels. There's no doubt regarding the fact that the Dell XPS 13 is one of the best built laptops out there, featuring an aluminium chassis exterior and a soft-touch carbon fiber interior. That being said, the weird placement of the webcam at the bottom of the screen is the price you're paying for a laptop with super-thin bezels. Pricing starts at $799, which is considerably lower than the base variant of Surface Laptop. It might even exceed $2000 if you're opting for the highest-end configuration though.
Buy from Dell: (Starts at $799)
2. Razer Blade Stealth
If you were worrying about the lack of a black color option for the upcoming Surface Laptop, Razer is here to your rescue with a fully matte-black Blade Stealth laptop, made out of anodized aluminium. When it comes to designing laptops, only a few can match Razer, and the Blade Stealth is no exception, being one of the best looking laptops in this list. The Blade Stealth starts at a price of $899, which is a hundred bucks lower than the entry-level Surface Laptop and goes all the way up to $1,800 depending on the configuration you're going for. There are two 12.5-inch display variants available, one with a QHD panel, which features 70% Adobe RGB coverage and other with a 4K touchscreen panel, which boasts 100% Adobe RGB coverage. So, the Blade Stealth's 4K variant will be the one used by content creators to take full advantage of that color accuracy.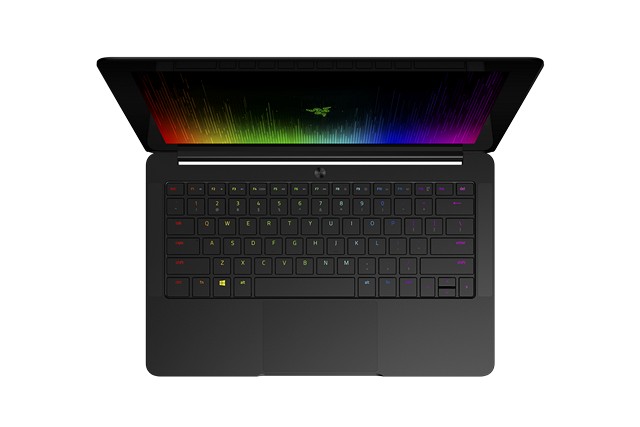 At 13.2 mm, the Blade Stealth is extremely thin, which makes it considerably thinner than the Surface Laptop. As it's made out of anodized aluminium, the build quality is equally good as Microsoft's counterpart. That being said, the battery on the Razer Blade Stealth should be good enough to last you for about 7 hours, which is pretty disappointing, especially when you pit it against Microsoft's 14-hour battery life.
The lowest end variant of the Razer Blade Stealth features a 7th generation Intel Core i5-7200U dual core processor with 8GB DDR3-1866Mhz RAM whereas the higher end variants feature the i5 7500U dual core processor with 16GB DDR3-1866Mhz RAM. You will be making use of Intel's integrated HD Graphics 620 for the graphical horsepower that's required, as the laptop doesn't feature a discrete GPU. However, you can make use of the built-in Thunderbolt 3 port and connect your desktop graphics card using an optional Razer Core External GPU enclosure, if you're looking forward to game on this machine.
Buy from Amazon: (Starts at $899)
3. Microsoft Surface Book
What could be a better alternative to the Surface Laptop than Microsoft's own flagship notebook? The Surface Book is nothing short of phenomenal in terms of design and build quality. The dynamic fulcrum hinge is one of the standout features of this laptop, which lets you detach the display and use it as a tablet, unlike the company's Surface Laptop. Sure, we've seen it before in many other 2-in-1 laptops, but nobody could do it better than Microsoft. The Surface Book is an addition to Microsoft's premium Surface line-up, so don't except it to be an affordable device by any means. The $1499 base variant packs an Intel Core i5 processor, 8 GB RAM and 128 GB RAM, which is disappointing to say the least, but when you compare it to the Surface Laptop, it doesn't look that bad at all. After all, you're getting a tablet-cum-laptop with the Surface Book.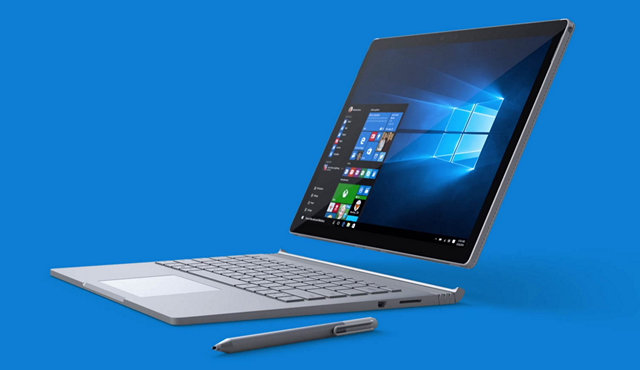 Moving on to the highest-end variant, we're looking at a laptop costing $3200, packing a dual-core Intel Core i7-6600U processor and an NVIDIA GeForce GTX 965M discrete GPU. This discrete GPU is housed beneath the keyboard, so once you detach your display, you will be making use of Intel's integrated graphics for your tasks. Apart from the hardware that's beneath this aluminium chassis, the Surface Book features a 13.5-inch PixelSense touchscreen display, that artists and graphic designers can take full advantage of, thanks to the included Surface Pen. Sure, it's more expensive and chunkier than the Surface Laptop, but if you're looking for a powerful 2-in-1 laptop with stellar build quality, there's no better option you can go for, other than the Surface Book.
Buy from Amazon: (Starts at $1499)
4. MacBook Pro 13-Inch (2016)
Let's face it, everybody doesn't prefer Windows. Some people, especially students and content creators prefer using Apple's macOS because of the better optimization of software and better utilization of available hardware resources. Take a look at how Final Cut Pro X performs for example, and compare it against how Adobe Premiere Pro runs on a high-end Windows machine. The rendering speeds are much faster on Final Cut Pro and it always has been, and this is especially one of the reasons why so many content creators always prefer using macOS for their editing work. So, we've decided to include last year's 13-inch MacBook Pro to the list.
With a thickness of 14.9mm and a weight of 1.37 kg, the MacBook Pro is slightly thicker and heavier than Microsoft's latest laptop, but you'll barely notice the difference between the two, unless you compare them side-by-side. That being said, if you think you'll be better off with Apple's macOS rather than Windows, then MacBook Pro is definitely the way to go. Unlike the Surface Laptop which features a trimmed down Windows 10 S, the MacBook Pro features the fully-blown macOS Sierra (updatable of course to High Sierra), without any limitation in terms of functionality.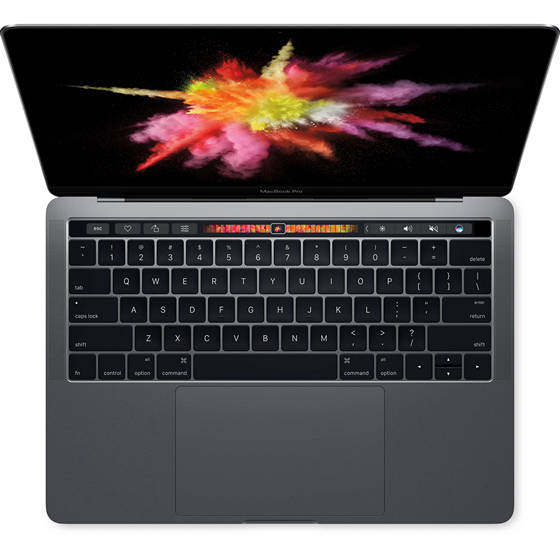 The display on the latest 13-inch MacBook Pro boasts a native resolution of 2560 x 1600 for all the eye candy that you'll need. Under the hood, the base configuration of the laptop features a 6th generation 2.0GHz dual-core Intel Core i5 processor, with Turbo Boost up to 3.1GHz. It also comes with 8GB of RAM and 256 GB PCIe SSD for blistering fast performance. As far as battery life is concerned, it should last you for about 10 hours of regular web browsing, which is slightly lower than the 14-hour life offered by the Surface Laptop. However, you get the very cool Force Touch trackpad and the Touch Bar (in higher end versions).
If the base configuration doesn't impress you, you can go for the higher end variants if you can push your budget. Pricing starts at $1299 for the base model and goes up to $2000 depending on the hardware you prefer.
Buy from Amazon: (Starts at $1299)
5. Dell Inspiron 7567
Surface Laptop restricts students to a Windows 10 S operating system, 4 GB of RAM and an Intel HD 620 integrated GPU, for a $999 price tag. Most of the students don't really care about the luxury design that Surface Laptop has to offer. Instead, they want a high-performing laptop on a budget and on that regard, Microsoft's latest laptop just doesn't make the cut. However, Dell has a laptop in their line-up that satisfies the needs of almost all the students. The Inspiron 7567 laptop is powered by the Kaby Lake Intel i7-7700HQ processor with NVIDIA's GTX 1050 Ti graphics card and also comes with 8GB of DDR4 RAM, which is upgradable to 32GB. The display is a 15.6-inch Full HD TN or IPS panel based on the configuration you're opting for.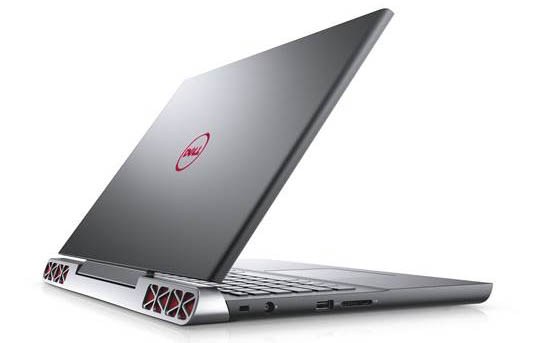 If you're a student, you're most likely to be interested in gaming. The GPU that powers the Dell Inspiron 7567 is capable of handling almost all the latest games on high settings at 1080p resolution. The laptop has a sleek design and although it's mostly plastic, it feels strong enough for a budget gaming laptop. In addition to this, it has a neat LED-backlit keyboard as well. Sure, it might be heftier than the stylish Surface Laptop, but for an asking price of just $999 and all the power it packs, the Dell Inspiron 7567 laptop literally puts Microsoft's counterpart to shame.
Buy from Dell: (Starts at $999)
6. HP Spectre x360 13-Inch
The HP Spectre x360 line-up is a critically acclaimed line-up due to the ultraportable features that they bring to the table. Here, we have the 13-inch variant of the Spectre x360, which is pretty much a 2-in-1 convertible laptop, that was recently updated for this year. It boasts a 360-degree hinge design and that's probably why the company decided to use the x360 name. Weighing at nearly 2.6 pounds and thickness of 10.4 mm, this is one of the thinnest and lightest ultrabooks you can buy in its class. It features a 13.3-inch ultra-wide viewing angle touchscreen display, which you can take full advantage of, with the company's Pro Active Pen.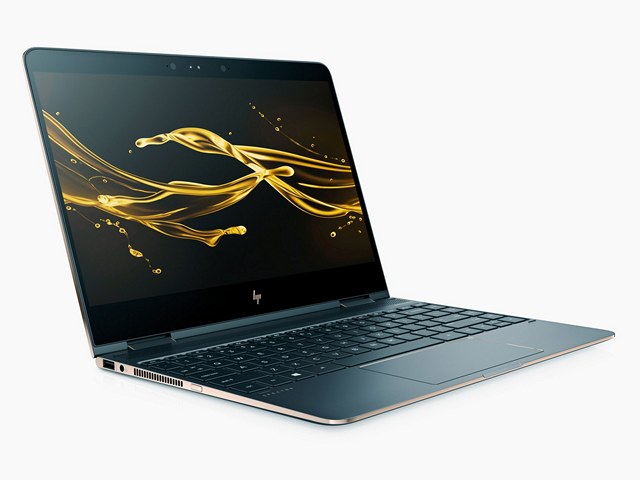 Moving on to the hardware that powers this thin and light machine, we have the best-in-class 7th Gen Intel Core i7-7560U dual core processor that can turbo boost up to 3.8 GHz for the highest-end variant. On the other hand, the base variant still packs a capable i5-7200U which can turbo boost up to 3.1 GHz, in addition to 8 GB RAM. Now, when you compare it to the 8 GB variant of the Surface Laptop, the entry-level HP Spectre x360 is still a hundred bucks cheaper. On that regard, HP Spectre is clearly the winner here, especially when you take its 2-in-1 capabilities into consideration.
Buy from Amazon: (Starts at $1199)
7. Acer Swift 7
If portability is your primary concern rather than performance that crushes benchmarks, Acer Swift 7 is the one you should go for without a second thought. At 9.9mm, this is the world's thinnest laptop and it's almost as thin as today's smartphone. It's not only the thickness that tends to overwhelm us, but also the 1.13 Kg weight of the laptop, making it one of the most portable laptops out there. So, in the terms of sheer portability, the Surface Laptop is no match for the Acer Swift 7. Moving on to the display, we have a Full HD 1080p display with an IPS panel for some great viewing angles while watching movies or playing games. Battery life for the Swift 7 is rated at nearly 9 hours, which is quite a feat, considering it's the world's thinnest laptop.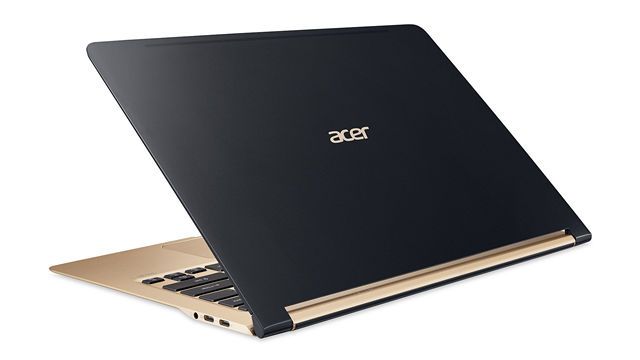 On the other hand, the laptop is powered by some underwhelming hardware. For owning the world's thinnest laptop, you'll be compromising on a whole lot of performance. The Acer Swift 7 is powered by the 7th generation Intel Core i5-7Y54 or i7-7Y75, both of which are under-powered processors. So, don't overestimate the processor's performance, just because of the Kaby Lake name. The i5 processor clocks at 1.2 GHz and goes up to 3.2 GHz on turbo boost, whereas the i7 processor clocks at 1.3 GHz and goes up to 3.6 GHz on turbo boost. As far as memory is concerned, the laptop packs 8GB DDR3 RAM and a 256 GB SSD, which is much more than what's offered by the entry-level Surface Laptop. The $799 asking price is what gets us all hyped up about this laptop, thereby making it a much better alternative to the Surface Laptop, especially if you're keen on owning an ultraportable.
Buy from Amazon: (Starts at $790)
8. Acer Chromebook 14 for Work
Microsoft launched the Surface Laptop with the intention of taking on the Chromebooks that have infiltrated the market slowly over the past 2 years. Chromebooks are considered as netbooks rather than laptops due to limited functionality, but when it comes to price, it's pretty hard to match the Chromebooks, and the Acer Chromebook 14 for work is no exception, as it's the least expensive laptop featured in this list. Since these devices are primarily used for browsing purposes, they don't really need to pack beefy specs like other laptops. However, the Acer Chomebook 14 packs beefy hardware, especially for being a Chromebook and manages to put the Windows 10 S-powered Surface Laptop to shame, thanks to an affordable price point. Although this machine cannot match the Surface laptop in terms of build quality, it's still as good as several other laptops in the market. Apart from build quality, it's the battery life that's kind of disappointing compared to the Surface Laptop, as it lasts only 10 hours for normal usage, which is 4 hours lesser than what Microsoft claims for their latest portable.
The Acer Chromebook features a 14-inch Full HD IPS display with ensures wide viewing angles to consume media content, which is impressive considering the asking price. Under the hood, it packs an Intel Core i5-6200U processor which has a base clock of 2.3 GHz, but capable of turbo boosting up to 2.8 GHz without breaking a sweat. Unlike the Surface laptop which packs only 4 GB RAM on the $999 base variant, the Acer Chromebook 14 has 8 GB of RAM, for over a 300 bucks less, which makes this machine a clear winner in terms of hardware. Apart from this, the on-board SSD storage of 32 GB should be good enough for most of your browsing needs. However, getting an external hard drive would be a wise choice, if you think it's not going to make the cut for you. For an asking price of under 700 bucks, there are barely any laptops that can match what this Chromebook brings to the table and this is exactly why we consider it as a worthy alternative to Microsoft's latest ultrabook.
Buy from Amazon: ($685.99)
                 SEE ALSO: 8 Best MacBook Pro Alternatives You Can Buy
The Best Surface Laptop Alternatives You Can Buy
There's no doubt regarding the fact that Surface Laptop is a beautiful device and only a few can match this laptop in terms of design and build quality, but the company needs to realize that looks aren't everything. Microsoft's price point is absolutely ridiculous for the hardware offered, especially the base variant. This makes most of the people to go look elsewhere for a better alternative. Well, if you're one of those people who were looking for alternatives, we're glad that we could provide you with some of the best Surface Laptop alternatives out there.
So, are you looking forward to purchase a new ultrabook in the near future? Do let us know how this article has helped you in making your decision easier by simply dropping a few words in the comments section below.