The Apple iPhone 7 has arrived and while the talk of the town remains the removal of headphone jack, it brings a lot of other cool advancements. The new iPhone comes in a stunning Black and JetBlack variant and includes features like water & dust resistance, stereo speakers, a new force touch packing home button, better display and camera improvements. There's a lot more to it and chances are, you are here because you've already made up your mind and plan to buy an iPhone 7 soon. Well, the new iPhone 7 prices start at $649 and that's a lot of money, so it will be a wise decision to protect your new iPhone against drops and bumps. To help you out, we are listing down the 12 best iPhone 7 protective cases and covers:
1. Apple Smart Battery Case for iPhone 7
The Plus models in the iPhone line-up are known to bring great battery performance but the not-Plus models, not so much. So, if you are someone who wants great battery performance out of your iPhone 7, you should indeed get the Apple Smart Battery Case. The Smart Battery case is rated to bring you 26 hours of talktime, 22 hours internet usage on LTE or video playback for up to 26 hours. When you snap on the case on an iPhone 7, the device will intelligently show the battery status from the case. Along with increased battery, the case also brings protection, as it features a soft microfiber lining inside, while packing a soft-touch finish on the outside for a great feel in hand. It's available in the usual Black and White versions.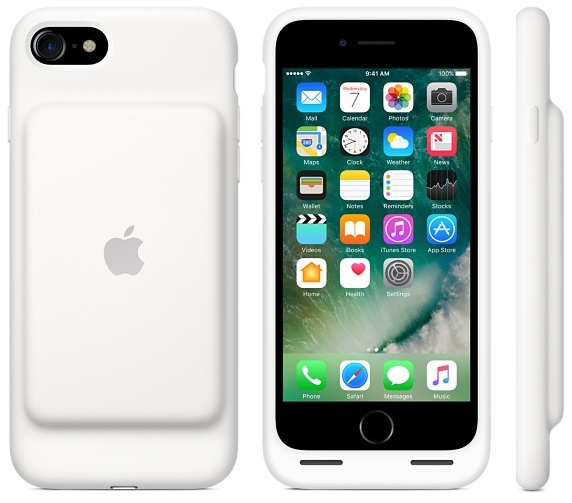 Where to Buy: Apple.com
Price: $99
2. Otterbox Statement Series Case for iPhone 7
Otterbox cases are known for the protection they bring and the Statement Series case for the iPhone 7 is no different. The case features a clear and a leather accent at the bottom to make sure the iPhone looks are shown off while adding a premium touch. It features a raised bumper, to make sure you get full access to the iPhone 7 display, while also protecting it. It also comes with Otterbox's Drop+ Protection seal, which means it should do great when dropped and against scratches. Overall, the snap-on case brings great protection while maintaining iPhone 7's  premium looks.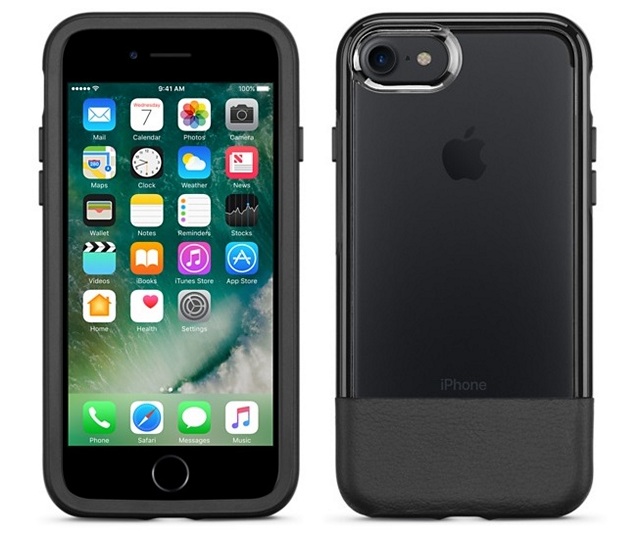 Where to Buy: Apple.com
Price: $39.95
3. Spigen Matte Hard Case for iPhone 7
The Spigen hard case for the iPhone 7 brings the device protection while making sure it does not have any added bulk or thickness. The matte case fits perfectly on the iPhone 7, thus retaining the slim looks of the phone. Chances are, you won't feel any difference in weight or thickness when you have the Spigen case snapped on an iPhone 7. It features a premium polycarbonate back with a soft finish, resulting in great grip and matte properties. Also, the case has raised edges on the front to protect the display. Along with the usual Black version, it's available in cool colors like Champagne Gold, Rose Gold and Satin Silver.
Where to Buy: Amazon.com
Price: $9.99
4. iPhone 7 Caseology Texture Case
We love the cool designs Caseology cases offer and the new Texture case for the iPhone 7 is no different. The case features a dynamic geometry pattern on the back, giving the iPhone 7 a different and unique personality. The back is designed with a three-dimensional molding and soft coatings, which creates a comfortable grip. The case is made up of a flexible TPU sleeve and features a polycarbonate bumper to protect the device from all scratches, bumps and drops. Like every other Caseology Case, the Texture case for iPhone 7 is available in different colors like Burgundy, Black/Deep Blue, Black/Gold, Coral Pink, Mint Green and Navy Blue.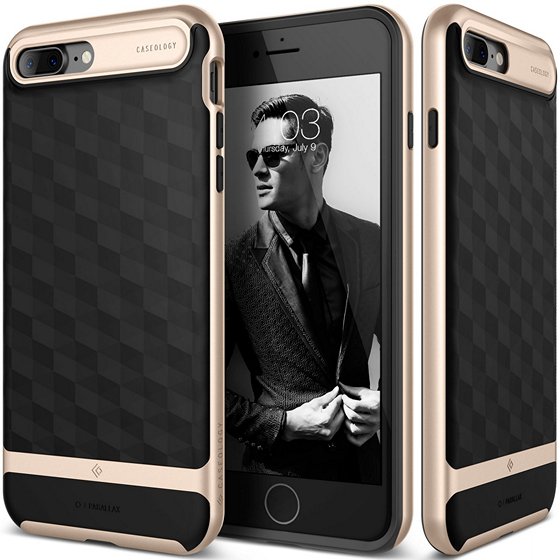 Where to Buy: Amazon.com
Price: $15.99
5. Mujjo Leather Case for iPhone 7
The iPhone 7 is a premium looking device, there's no doubt about that but if you want to give it an even more premium touch, you can check out the Mujjo Leather case. The case is made up of full grain tanned vegan leather which acquires a beautiful patina and polish with use. It packs in Mujjo's moulded edge tech, which makes sure that the edges of the case are tough enough to handle the everyday wear and tear. The smooth surface and satin-like finish should make the case a pleasure to hold. To sum things up, the case looks gorgeous and if you like leather accessories, you are going to love it.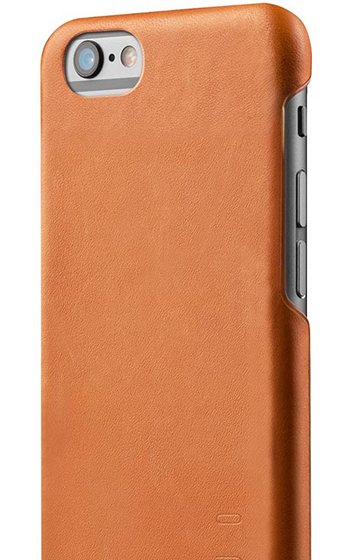 Where to Buy: Mujjo.com
Price: $37.25
6. Urban Armor Monarch Rugged Case for iPhone 7
The Urban Armor Rugged case for the iPhone 7 is a pretty compelling offering, as it brings military grade protection (MIL STD 810G 516.6 standard) along with premium looks. The case features 5 layers of protection, with a soft impact resistant core and honeycomb traction grip but is still pretty lightweight. The handcrafted case is made of top grain leather and allow metal elements, which makes up for a premium look. You must be wondering if the button are tactile enough with all the layers of protection the case offers. Well, don't worry, the case offers ultra-responsive tactile buttons.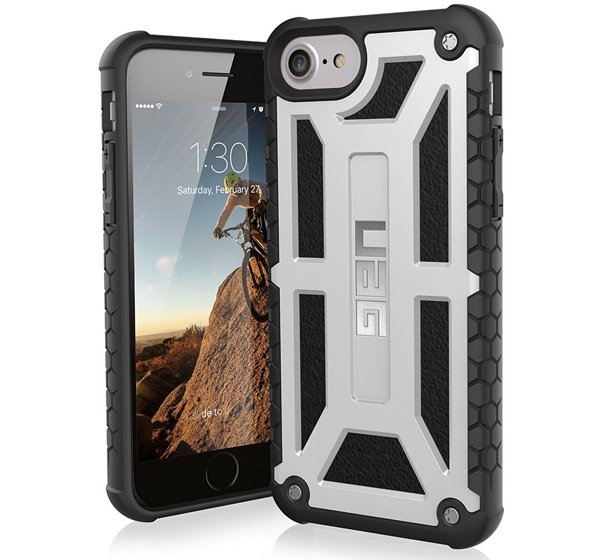 Urban Armor offer 10 years of warranty on the case and it's available in a ton of different colors and style like Platinum, Black, Graphite, Citron, Cobalt, Ash and more.
Where to Buy: Amazon.com
Price: $55.95
7. Silk Wallet Case for iPhone 7
The Silk Wallet case for the Apple iPhone 7 is one of the best selling cases for the new iPhone and we aren't surprised. The very premium looking wallet case brings great protection and lets you easily fit 3 cards or cash, without looking too bulky. It features a one piece body, which provides full frame protection. The case also features textured sides to bring enhanced grip to prevent drops. Along with the case, Silk also offers a screen protector in the package, so you are covered on all fronts. The Silk Wallet case is available in a couple of variants: Black Onyx and Gunmetal Gray.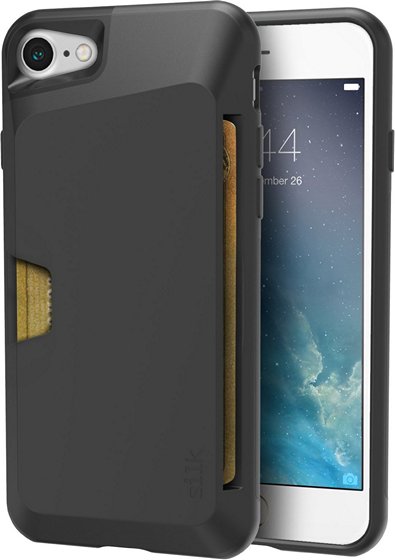 Where to Buy: Amazon.com
Price: $14.99
8. Moshi Armour Case for iPhone 7
From the looks of it, Moshi's Armour case for the iPhone 7 looks nothing but just the usual good-looking case. However, dig a little deeper and you will find that under all the eye-candy, there is a lot of protection. The hardshell case is made up of a hybrid material, which will provide ample protection to the iPhone 7 against shock and scratches. It is also MIL-STD-810G, SGS-certified, which means military-grade drop protection and also features raised bezel to protect the Retina display. Moreover, it features a diamond-cut aluminium backplate and well, it certainly looks gorgeous. It's available in colors like Rose, Gold, Gray and Black.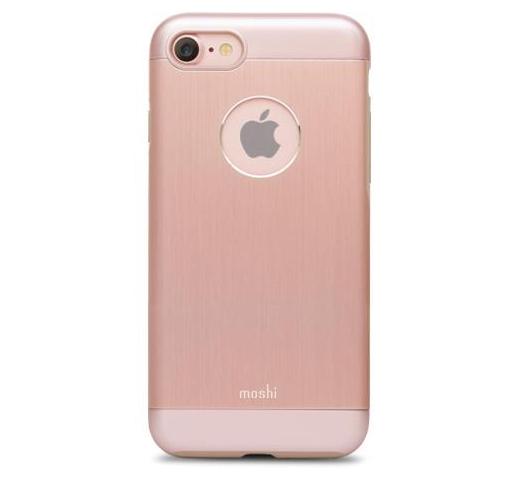 Where to Buy: Moshi.com
Price: TBA
9. Speck Presidio Clear Case for iPhone 7
If you want to show off the iPhone 7's good looks while protecting it against drops and bumps, the Speck Presidio clear case should be the perfect choice. Like other Speck cases, the Presidio clear case is a premium looking case, even though it's just a transparent case. It features a dual layer polycarbonate design, which brings great drop protection and scratch resistance. The case also features raised bezels for better screen protection and since it uses premium materials, you don't have to worry about the case yellowing. The Presidio clear case is available in a clear version and a slightly transparent Black version.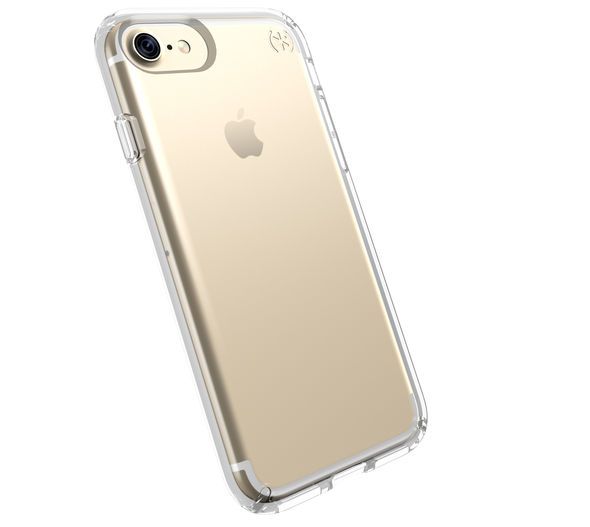 Where to Buy: SpeckProducts.com
Price: $39.95
10. Luvvit Bumper Case for iPhone 7
The Bumper Case for the iPhone 7 from Luvvit is a hybrid case featuring a combination of a clear hard back panel and soft flexible edges. The back is made up of premium polycarbonate with a scratch resistant coating. The flexible edges are rubbery in feel and hug every corner of the iPhone 7 bringing great protection as well as great grip. The Luvvit case is for people who want to protect their iPhone 7 while also showing off the premium look of the device. The bumper case is available in Black, Clear, Mint Green, Transparent Gold and Transparent Pink versions.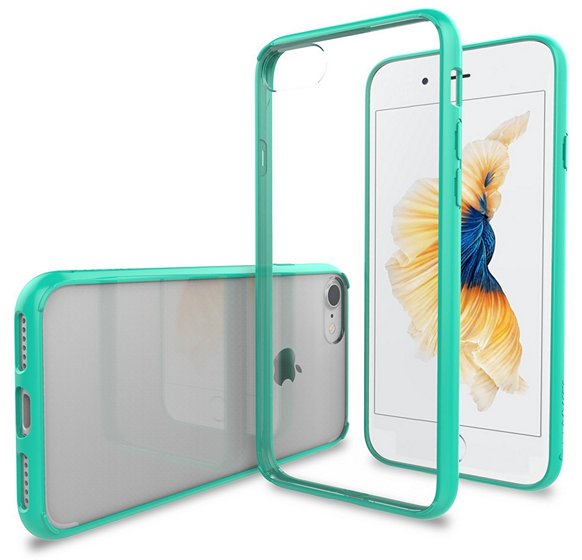 Where to Buy: Amazon.com
Price: $12.99
11. Grovemade Maple & Leather Wallet Case
As the name suggests, the Grovemade case brings the goodness of wood and leather in a single folio case. The minimalistic wallet case features a frame of solid walnut with a cover of premium vegetable tanned leather. The case not only keeps the iPhone 7 secure from all sides but also lets you keep your cards and cash in a slot. The cover folds completely flat or into a stand, which should come in handy when you plan on something on your iPhone 7. While the case is certainly expensive and the Maple & Leather combo is not for everyone, you can still take a look at it and you might end up fancying it.
Where to Buy: Grovemade.com
Price: $129
12. i-Blason Heavy Duty Case for iPhone 7
If you are pretty sure that you are going to use your iPhone 7 roughly and not so user friendly locations, you should get the i-Blason Heavy Duty case. The rugged case features a dual layer, with a polycarbonate hard shell exterior and a TPU sleeve on the inside. The front casing features a built-in screen protector, so the case has you covered on all fronts. It even features a side mount belt clip swivel holster, so that you can carry it anywhere with ease. While it might look a little bulky, it's not and compared to other heavy duty cases, it's fairly lightweight and slim. The case is available in the usual Black and White versions along with other versions like Blue, Green and Pink.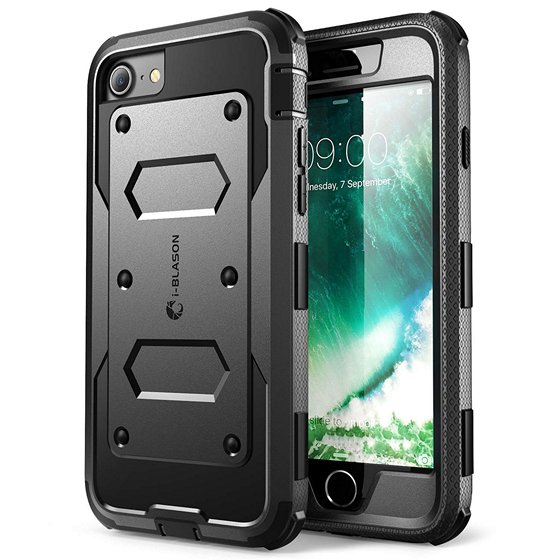 Where to Buy: Amazon.com
Price: $17.99
SEE ALSO: 10 Best iPhone 7 Plus Cases and Covers
Protect your brand new iPhone 7 with these cool cases
The Apple iPhone 7 features a design, that is very similar to its predecessors but we certainly like the new glossy Jet Black versions. However, Apple has revealed that you can expect to see abrasions on the Jet Black iPhone 7 over time. Well, it's not a surprise considering we don't really expect the iPhones to be too robust. So, it's best you get one of the aforementioned iPhone 7 cases and covers. While some cases bring great protection, some offer an even more premium look.
That's all from our side! Check out the iPhone 7 cases and covers we have mentioned above and tell us how you like them. Sound off in the comments section below.