Ask any gamer around the world, and they will tell you that a good gaming chair is a must-have. However, it's also no surprise that most folks don't go for them due to their high price. Thankfully, Black Friday is here, and with it come the best gaming chair deals. To help you out, we have curated a list of the best gaming chairs to buy in the Black Friday 2023 sale. So, without further ado, take your pick!
1. Corsair TC100 Relaxed Gaming Chair
The Corsair TC100 Relaxed is an excellent option to pick at the entry-level price point. At this low price, you get a minimal-looking black gaming chair to match your setup. The TC100 comes with a racing-inspired design with a relaxed bolstering for long hours. The seat size is also ample, with a seat width of 375mm, and you even get a plush leatherette variant!
For even greater the included lumbar pillow and memory foam neck pillow will ensure you can sit with comfort. You don't have to think about that when buying the Corsair TC100 Relaxed Gaming Chair, a reliable pick when it comes to affordable gaming chairs.
TC100 Relaxed Fabric Edition — Buy on BestBuy ($320.80 $189.99, 41% off)
TC100 Relaxed Leatherette Edition — Buy on Amazon ($320.80 $249.99, 22% off)
2. AKRacing Core Series EX Gaming Chair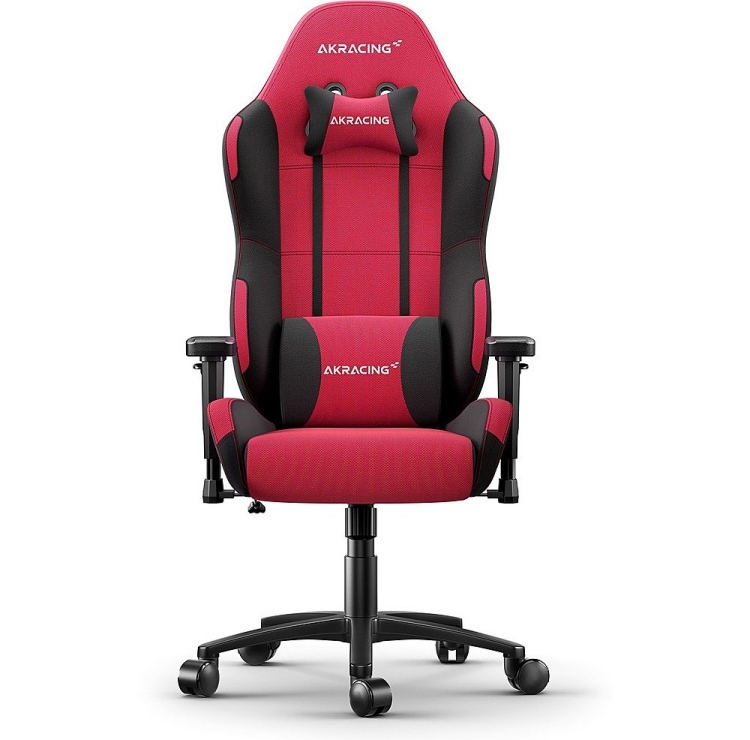 The AKRacing Core Series X has all the essential features to make it a comfortable gaming chair. This is their entry variant into the Core series and is touted as a performance chair. The breathable fabric keeps things cool at the gaming chair's base, especially during long sessions. It also has a 180-degree recline, so you can lie all the way down for relaxed gaming sessions.
This gaming chair comes in a few color options — Red, Black, and Blue. However, not all of them are on discount. At its sale price during Black Friday 2023, it's a good pick.
Buy on BestBuy ($399.00 $269.00, 32% off)
Buy on Amazon ($399.00 $269.00, 32% off)
3. Razer Enki Pro Alcantara Gaming Chair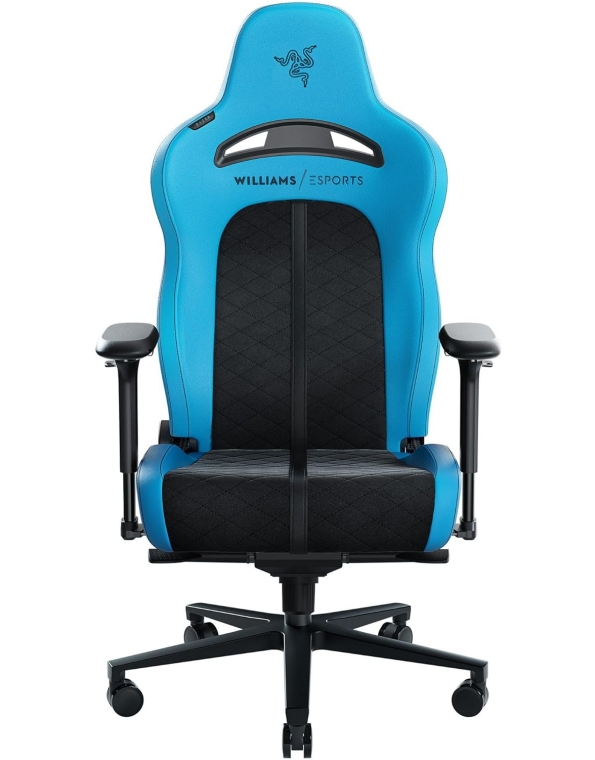 The Razer Enki Pro dives into the high-end gaming chair. The usual pricing for this gaming chair is upwards of $1200+, but during Black Friday 2023, it has gone down considerably. The materials used here are very premium, upholstered with Alcantara, bringing you optimal comfort when gaming. This also gives you a dual-textured finish and durability.
If you remember, even Microsoft used this material on their flagship Surface laptops. While it only reclines back to 152 degrees, it is still enough for most to lean back and get comfortable. Furthermore, it also comes with a built-in lumbar arch for support. So go ahead and grab this deal right now!
Buy on Amazon ($1299.00 $849.99, 35% off)
4. Anda Seat Phantom 3 Gaming Chair
The Anda Seat Phantom 3 is a reasonable choice to consider as your next gaming chair. It has a wide seat base and features an incline range between 90 to 160 degrees. The 2D adjustable arm wrests do allow some versatility as well. Its ergonomic design also prevents sagging over time which can be a big concern in the future.
This gaming chair's seat base features thickened foam. Combined with its large lumbar pillow, it is going to be a comfortable experience to sit on. You have to apply a coupon to get the Anda Seat Phantom 3 at its deal price. So go ahead and grab the coupon while it lasts.
Buy on Amazon ($299.99 $249.99, with $50 promotional coupon)
5. COUGAR Armor One Royal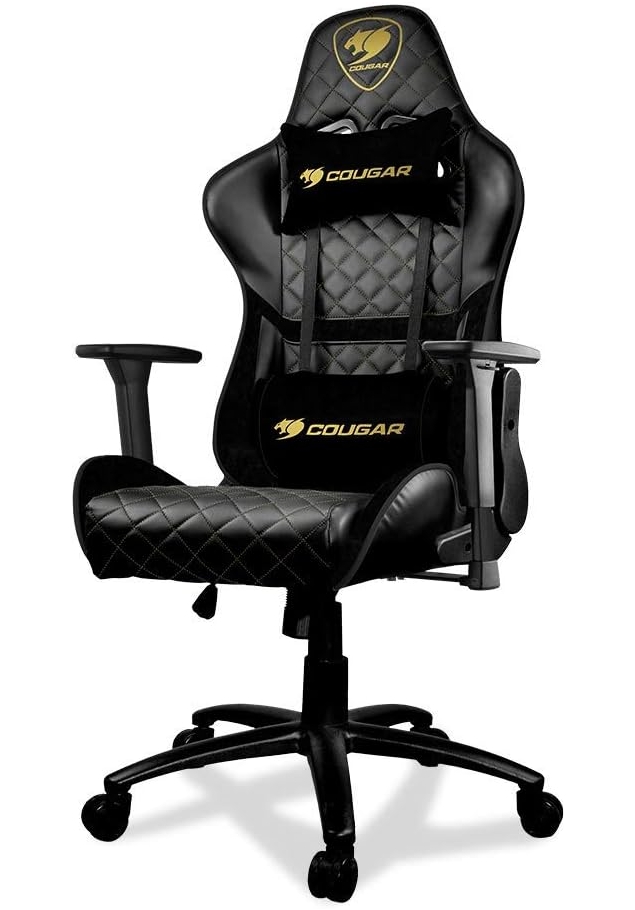 The Cougar Armor One Royal comes from a high-end PC gaming brand, and it packs all sorts of features you'd want in a gaming chair. The finish here looks quite cool, with the Cougar branding giving the black chair bright-looking gold accents. While not everyone will be a fan of this design, it still has its audience.
It supports 180-degree reclining and also features 3D armrests, allowing for different configurations as you see fit. The chair is made out of PVC leather, looking exquisite and being breathable at the same time. So if you want an all-rounder gaming chair that stays affordable, this Black Friday deal is for you.
Buy on Amazon ($325.04 $243.21, 25% off)
6. Secretlab Titan Evo & Omega Gaming Chair Deals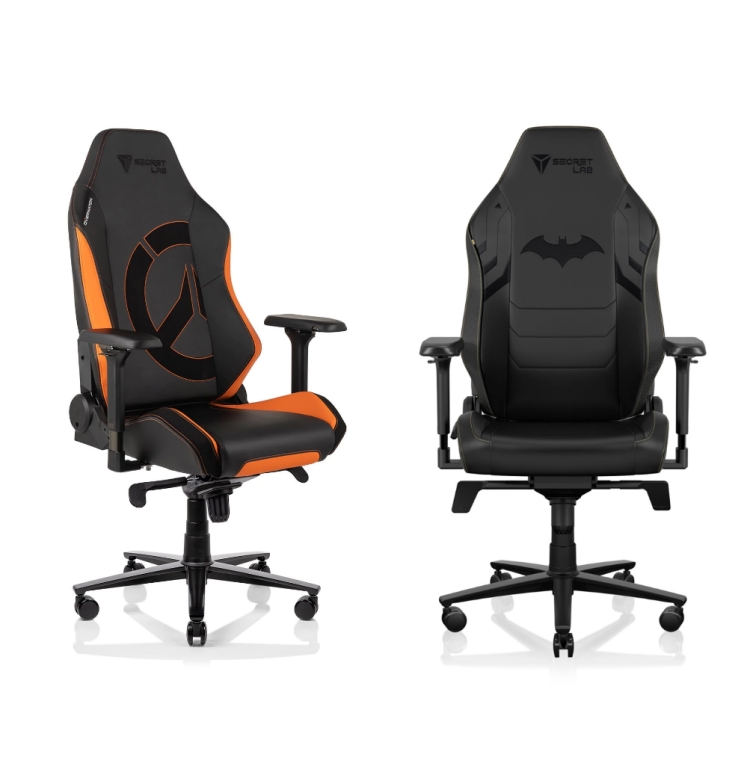 Secretlab Gaming Chairs are top-of-the-line. The TITAN Evo and OMEGA series are available with good discounts on their website during Black Friday 2023. Make your pick on Secretlab's awesome gaming chairs, which are available with various color themes and beautiful designs centered around popular esports games and movies.
The Secretlab brand is common amongst many professional gamers, too, so you know you are getting a gaming chair proven to be reliable enough for highly competitive gaming sessions.
Buy Secretlab OMEGA 2020 Overwatch ($524 $424, 19% off)
Buy Secretlab TITAN Evo Dark Knight ($624 $524, 16% off)
So, what are you waiting for? Buy the gaming chair you like and elevate your gaming setup in the Black Friday 2023 sale. Already got one of these deals? Then, expand your gaming arsenal with some of the best gaming laptop deals, PS5 Black Friday deals, and also Xbox deals that we have listed here. Which gaming chair deal did you like the most? Let us know in the comments section.
---
Load More