The 2023 Black Friday is almost here, and it brings exciting discounts on so many products. While we have already dived into the world of PlayStation Black Friday deals, we're now focusing on Microsoft Xbox. The affordable yet performant console has a lot of deals going for it right now. Let's check out some of them, including the best ones you should get during Black Friday 2023.
Best Xbox Series X/S Black Friday Bundle Deals
We start with the Xbox console bundles that come in a lot of variations. Check out the best deals you can get below.
1. Microsoft Xbox Series X 1TB – Call of Duty MW 3 Bundle
The Series X is a more than capable gaming machine that can pull some serious frames. As such, it's natural to think of it as the top-of-the-line PS5 competitor. So if you are in the market for this console, the Xbox + COD MW3 bundle is worth the purchase.
Besides the console, players get the full game through a disc edition. While you can buy the console separately, you will end up paying the same so we recommend getting the bundle without hesitation.
Buy on BestBuy ($569.98 $499.99, 12% off)
2. Xbox Series S + Wireless Controller + 3 Month Game Pass
While the Series X is a powerful beast, it is naturally more expensive. However, Microsoft thought of this and also came out with the Series S, an affordable version of the same that does all that but modestly. This Series X bundle comes packed chock full of additions that include the console and an extra wireless controller.
While the console doesn't come with any games, you also get a 3-month Game Pass subscription that will give you access to hundreds of them for free. So stop delaying and get this Black Friday deal right now!
Buy on Walmart ($369.98 $289.99, 21% off)
3. Xbox Series X – Diablo IV Bundle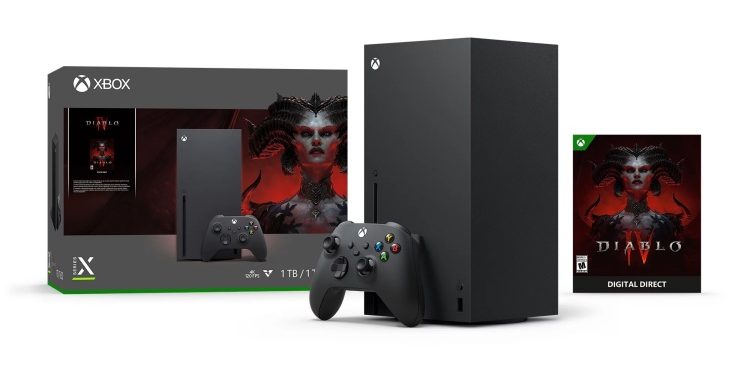 Even I will agree that Modern Warfare III is not that solid of a game. So, for the ones who are tired of FPS selections and want some dark RPG action, this Series X bundle will make the most sense. Available on Walmart, this Xbox bundle pairs the Series X along with a digital copy of Diablo IV. So the best part is you get to download and play it immediately.
While you get no free Game Pass here, Diablo 4 will provide you with more than enough playtime to get lost in. Check it out right now.
Buy on Walmart ($559.99 $499.00, 11% off)
4. Xbox Series S – Gilded Hunter Bundle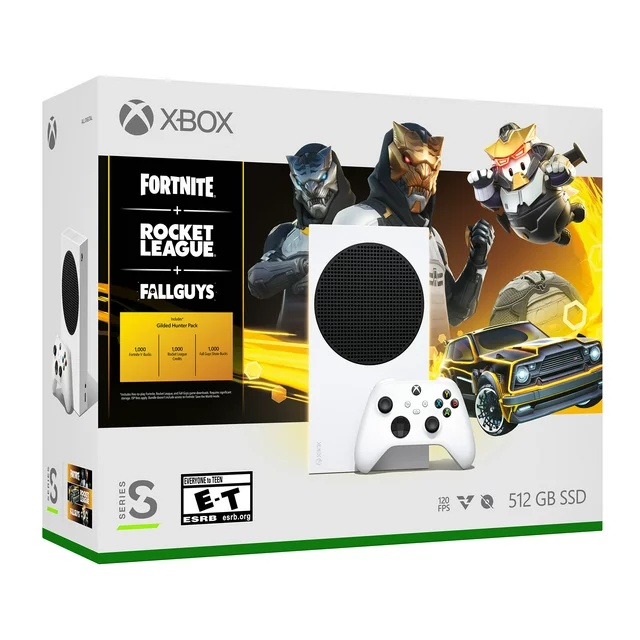 This Xbox Series S bundle, while very nice is also one of the strangest. Instead of providing you with any games with it, the bundle actually comes with a variety of paid content for several free games. This includes games like Fortnite, Rocket League, and Fall Guys.
As such, you get a varying amount of in-game credits for each of the three games. All you need to do is buy this bundle, install the already free games, and redeem the codes. So, if you're someone really into these games, get this bundle right now.
Buy on Walmart ($299.99 $269.00, 10% off)
Best Xbox Accessory Deals for Black Friday
The Xbox deals above are amazing for those who want a console. However, if you already have one, then this section might be more useful to you. Here are the best Xbox accessory deals you can get this Black Friday.
1. Microsoft Xbox Elite Series 2 Core Wireless Controller
Just like every other console out there, the Xbox Series X/S comes with a single controller. And mostly, that's fine until you have a friend coming over. However, the Black Friday 2023 is here with a solution. Plenty of controllers are on discount right now and this includes the MS Xbox Elite Series 2 Core one.
This Xbox Elite controller has a cool dual-tone red and black design coupled with some amazing aesthetics all over. It brings the same essential goodness as the original controller. Just make sure to make this your primary and give the normal one to your friend.
Buy on Walmart ($139.99 $95.93, 30% off)
2. Logitech G PRO X Gaming Headset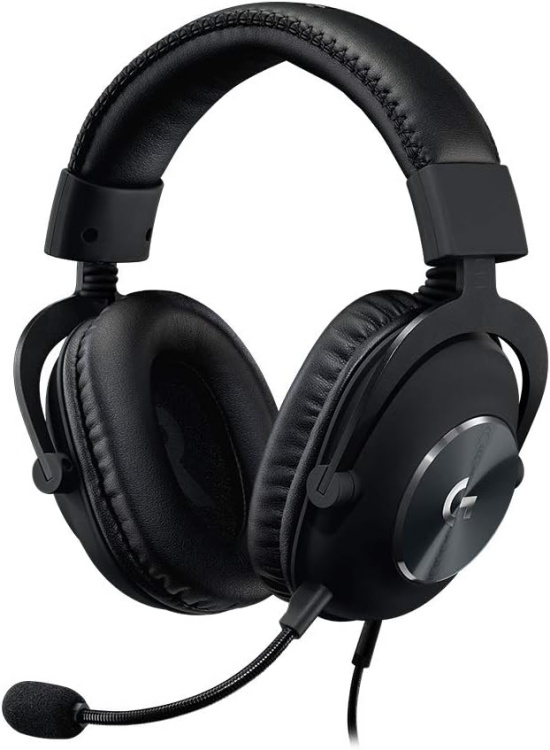 Just like a PS5, the Xbox Series doesn't come with any sort of headphones. To experience quality audio, gamers will need a capable gaming headset. This is exactly where the Logitech G Pro X headset comes in. Initially designed for pros, the G Pro X comes with 7.1 object-based surround sound to give players a positional advantage.
To aid communication, the headset comes with a pro-grade microphone that is coupled with Blue Voice technology for clear comms. So get this headset and amp up your audio experience.
Buy on Amazon ($129.99 $89.99, 30% off)
3. Xbox 3 Month Game Pass Ultimate with Mystery Starfield Collectable
While this collectible isn't exactly part of the Black Friday sale per se, I spotted this cool gem on Best Buy. If you're getting an Xbox, it's natural you will end up buying a Game Pass to supplement it. And what better to do that than to get a pass you can store as a keepsake?
This 3-month Game Pass Ultimate comes in a space-themed box that is modeled after Starfield. However, besides just the Game Pass, players also get one of three unique Starfield collectibles that they can store for later. So if you've found yourself in love with Starfield, get this collectible.
Buy on Best Buy ($44.99)
4. PowerA Enhanced Wired Controller
While the above Elite controller is amazing, it is hardly a surprise it is also expensive. PowerA is a company known for its quality Xbox accessories while keeping things affordable. Fortunately, the company's products are also on sale and part of the Black Friday 2023 sale.
The Enhanced controller for Xbox Series X/S comes with all the features you could want including the ever-popular ones like a headset dial. The controller is on massive discount right now so don't waste time.
Buy on Walmart ($34.99 $19.99, 40% off)
Best Black Friday Xbox Game Discounts
Since we have covered the best bundle and accessory deals for Xbox, let's now move on to the best game deals you can get on this Black Friday.
Hogwarts Legacy
Even though this game hardly needs an introduction, Hogwarts Legacy is a fantasy RPG game based on the Harry Potter universe. The game opened up to some incredibly positive reception and remains one of the best selections for HP fans. If you're also spellbound by wizards then this is the best time to get Legacy as it's going for a massive discount. So check out the deal below and get to it.
Buy on Walmart ($69.99 $42.49, 40% off)
Resident Evil 4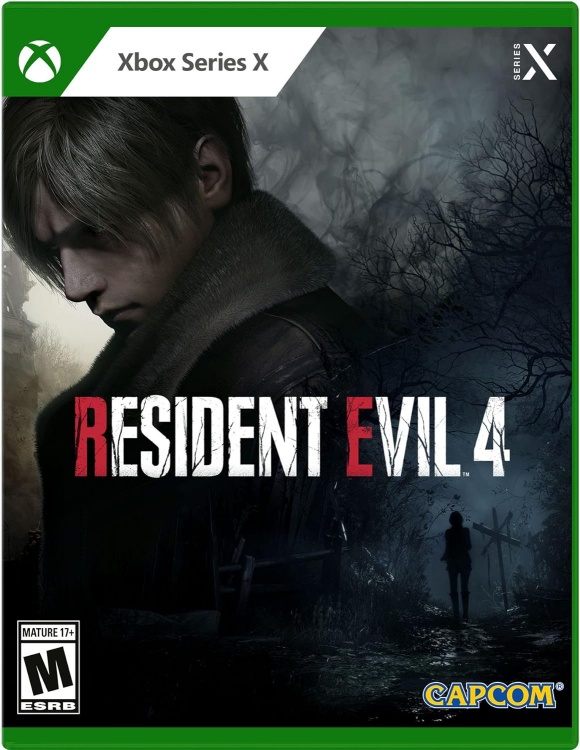 Anyone who has played the original Resident Evil series already knows about the absolute horrors that lurk beneath the surface. Well, Capcom decided to bring them back up and make them even more terrifying with this remake. The new RE4 has been remade from the ground up while keeping the essence that made it what it is.
As Leon S Kennedy of the US government, you are sent by the President himself to track his daughter. However, what you find is much more sinister. Get this deal and find out for yourself.
Buy on Amazon ($59.99 $30.00, 50% off)
Forza Horizon 5 Standard Edition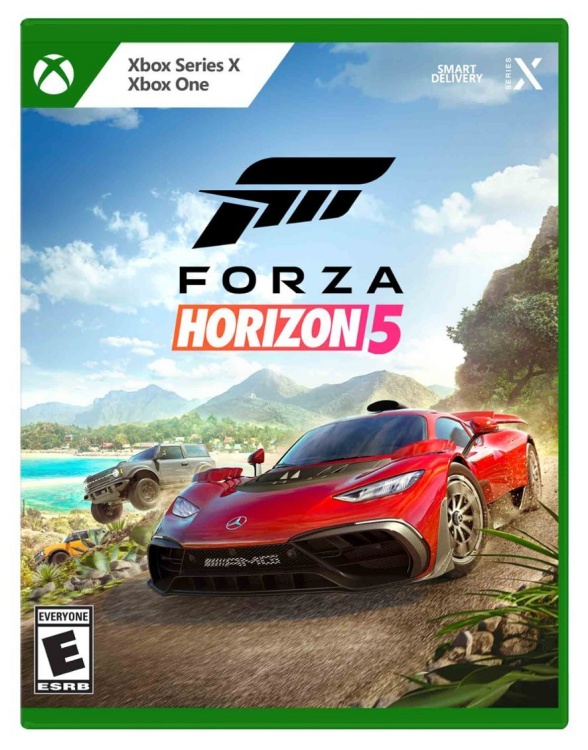 Every console gamer needs a racer. And while PS5 fanboys might have GT7, they don't have Forza 5. This breathtaking arcade racer has constantly been one of the top games of the current generation. The latest iteration takes players to the beautiful valleys of Mexico. With over 700+ unique vehicles to choose from, the racer inside you will be hard-pressed not to get this Xbox Black Friday deal.
Buy on Best Buy ($59.99 $47.99, 20% off)
Other Amazing Xbox Games on Sale
We hope you liked our list of the best Xbox Black Friday deals available right now. Do keep in mind that we will update this article as the day approaches to include even more deals. As always, feel free to drop any deals you come across in the comments below!
---
Load More