Moving from physical books to eBooks can be little daunting at first but once you take the plunge, there's no going back. If you are an avid book reader, you'd know that having your books on the go really adds to the reading experience. However, the reading experience on a smartphone or a tablet isn't the most user friendly and if you are really serious about your books, you need to buy an eBook reader immediately.
We all know that the e-reader market is taken over by Amazon's Kindle line-up but there are a few other e-readers that are worth a look too. Also, it can get a little tough to choose between all the Kindle devices. So, here's our list of the best e-book readers you can buy:
1. Kindle Paperwhite
The Kindle Paperwhite might not be the most powerful or distinct Kindle but it's undoubtedly the most value for money e-reader and that's what makes it the best selling Kindle. The latest version of Kindle Paperwhite brings a 6-inch high-resolution Carta E-Ink backlit display (1440 x 1080p; 300 ppi), which is the same beautiful display used in the higher-end Kindle Voyage.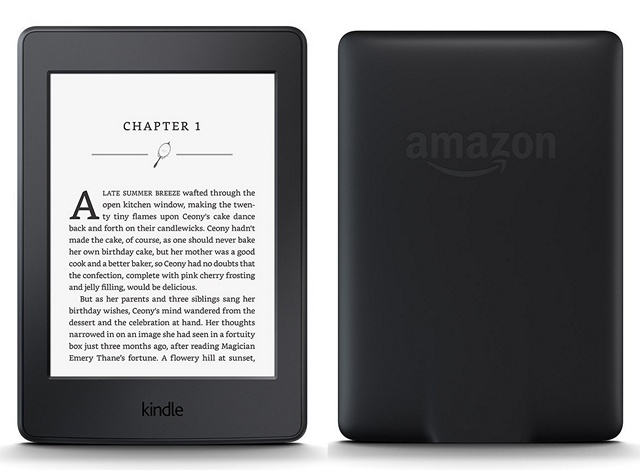 The device features 4 GB of storage (plus free cloud storage from Amazon), a battery that runs for weeks and it's available in the usual WiFi version as well as a WiFi+3G version. Plus, who can forget that Amazon's ecosystem remains way ahead of the competition.
Buy: (starts at $119.99)
2. Kindle Oasis
The recently launched Kindle Oasis e-reader might be pricey but it is also Amazon's best Kindle to date. The device packs a slim (3.4 mm at its slimmest point) & lightweight (131 grams) design and brings the best display we have ever seen on an e-reader. While the screen size and resolution remain the same at 6-inches (1440 x 1080p; 300 ppi), there are 10 LEDs back lighting the display, which makes up for an awesome experience. Moreover, Oasis features physical page turn buttons along with the usual touchscreen controls.
The device includes 4 GB of storage and it features 2 weeks of battery backup on its own but the included leather charging cover increases the battery life to up to 9 weeks. So, basically you have months of battery life on the device. Like other Kindles (except for the basic version), the Kindle Oasis is available in both WiFi as well as WiFi+3G versions.
Buy: (starts at $289.99)
3. Kobo Glo HD
You might not have heard of Kobo but trust us when we say that Kobo e-readers are slowly and steadily gaining a lot of popularity. Kobo has a line-up of e-readers very similar to Amazon and its Glo HD is what Paperwhite is to Kindle. The Kobo Glo HD features a 6-inch Carta E-Ink display (1430 x 1080p; 300 ppi), which has an adjustable back light for better optimisation at night. Other specs include 4 GB of storage, WiFi connectivity and a solid yet slim design.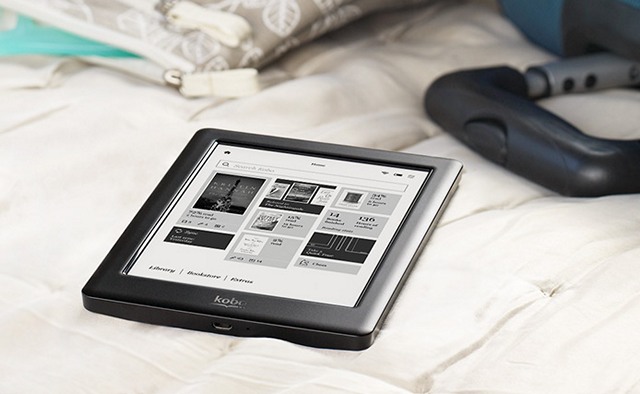 Overall, Kobo e-readers might not feature an extensive catalog like Amazon or Nook but their software customization, support for file formats like cmz, cmr (comic books) make them a interesting proposition for buyers.
Buy: ($129.99)
4. Nook Glowlight Plus
Barnes & Noble might have reduced the frequency of new Nook tablets and e-readers but its Glowlight Plus still manages to shine, thanks to a few unique features. What makes it really unique is its IP67 certified water resistant build (can be immersed up to 1 meter for 30 minutes), which means you can get reading at your pool without worrying about your e-reader. Other than that, the e-reader features a 6-inch (1430 x 1080p; 300 ppi) display, 4 GB storage (along with free cloud storage from Nook) and 6-week battery life. The device is available in a WiFi version only and with the Nook Glowlight Plus, you get access to free WiFi at Barnes & Noble stores and at AT&T hotspots across the country.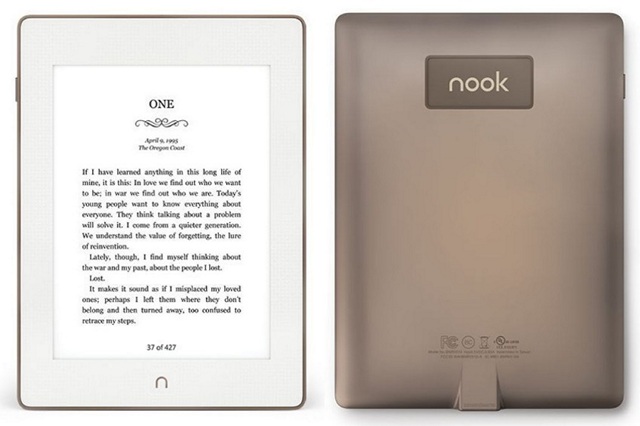 Buy: ($129.99)
5. Kobo Aura H20
If you want a premium e-reader with water resistant capabilities and larger display, Kobo Aura H20 is the way to go. The highly popular Kobo e-book reader features a beautiful 6.8-inch (1430 x 1080p; 267 ppi) display with an adjustable back light along with 4 GB storage, support for different file types like other Kobo e-readers and WiFi connectivity. Also, as we mentioned, Aura H20 features a IP67 certified water resistant body (when the port is closed). Another thing about Aura that impresses us is the battery life, which is rated to run for a couple of months.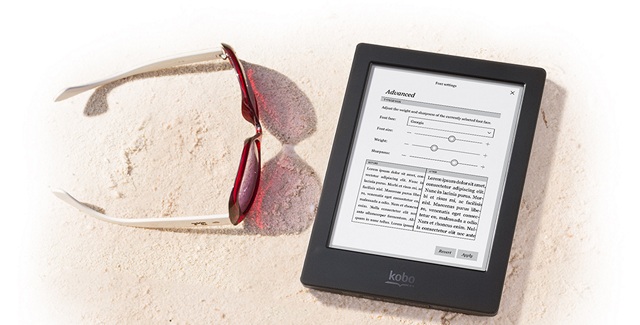 Buy: ($179.99)
6. Kindle Voyage
The Kindle Voyage might not be the best Kindle anymore (Oasis takes that spot) but it's still an awesome e-reader to buy if you are willing to pay a little more than Paperwhite but not as much as Oasis. The Kindle Voyage features the same 6-inch display (1440 x 1080p; 300 ppi) but with 6 LEDs along with an adaptive light sensor for better contrast and a great reading experience when indoor. Plus, the device uses a flush glass screen, which makes up for better responsiveness along with dedicated PagePress buttons.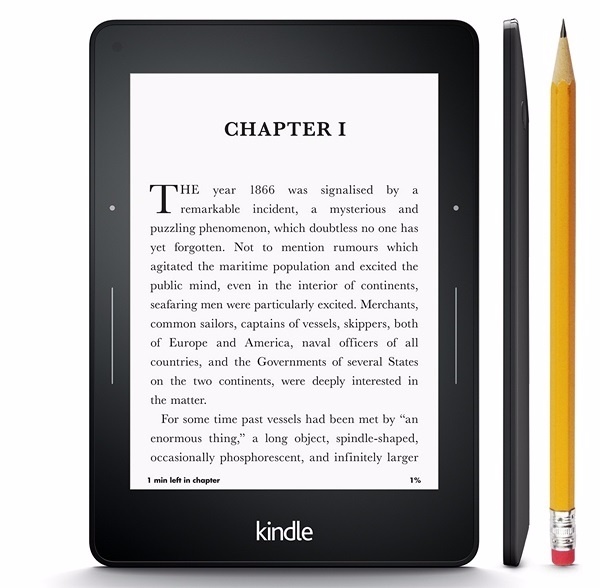 The Kindle also features the usual 4 GB storage, a battery that runs for weeks,. It is available in WiFi as well as WiFi+3G versions and while it's a little pricey, you can get it if you want a premium e-reader.
Buy: (starts at $199.99)
7. Kindle 7th Gen
The basic Kindle remains the choice of many, thanks to its amazing price and decent features for an eBook reader. The highly affordable e-reader packs in a 6-inch E-Ink Pearl display (800 x 600p; 167 ppi), which isn't backlit of course, a battery rated for 4-weeks, 4 GB storage and WiFi connectivity. Moreover, you get the Amazon ecosystem of eBooks at such a great price. So, if you are planning to buy a Kindle for the first time, the basic Kindle could be a pretty good choice.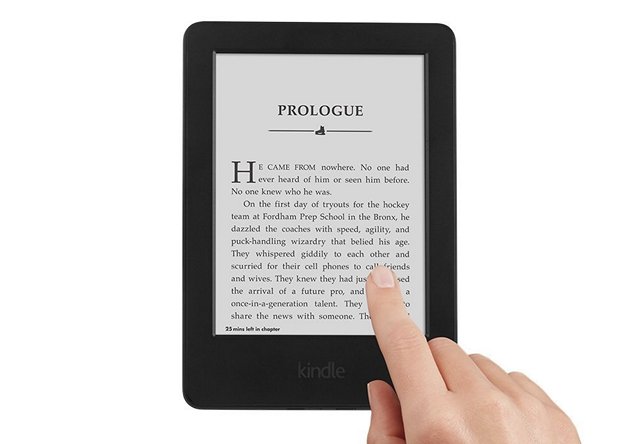 Buy: (starts at $79.99)
8. Kobo Touch 2.0
Kobo Touch 2.0 is almost identical to Amazon's basic Kindle model, when it comes to hardware specifications. Even the Touch 2.0 features a non-lit 6-inch E-Ink Pearl display (800 x 600p; 167 ppi), 4 GB storage and WiFi connectivity. However, it claims to bring better battery life with its battery rated for 8-weeks usage, support for file formats like ePub, cbz and cbr and a no-ads experience, like other Kobo and Nook devices. So, if you want a basic affordable e-reader, your choice will boil down to Amazon's ecosystem with the basic Kindle or Kobo's Touch 2.0.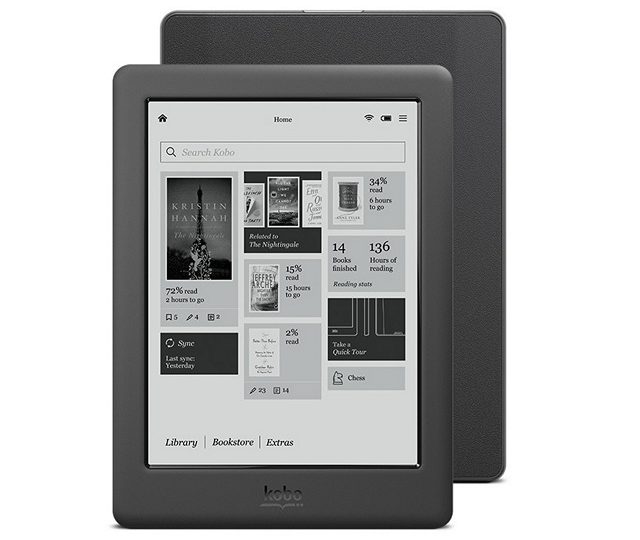 Buy: ($89.99)
SEE ALSO: 16 Websites to Download Free ebooks Legally
Ready to buy your next eBook reader?
If you are planning to buy your very first eBook reader or upgrading from your old one, these are some great choices to have. We are all well aware of Kindles but you might have noticed that devices from Kobo and Nook are no slouch either. So, make your choice and lets us know about it in the comments section below. Happy reading!