Buying a pair of budget earphones is hard. There are just so many offerings available in the market that your head starts spinning when you don't know what exactly you are looking for. This is a classic example of how having too many choices can ruin your shopping experience. So, if you are facing the same conundrum, we have got a solution for you. Over the last few months, we bought a number of budget earphones under 1000 INR to find the best one for you. Sadly, there is no one best earphone out there and depending on your listening habits, you might prefer one pair of earphones over the years. Keeping that in mind, here are the 10 best earphones under 1000 INR which you can buy today:
Best Earphones Under 1000 INR (December 2018)
Note: Most of these earphones have been purchased and tested by us. However, there are a couple that we selected based on their glowing reviews.
1. Sony MDR-EX150AP
Remember how I said that everyone has different needs when it comes to earphones and you might prefer one over the other. Well, I prefer the Sony MDR-EX150AP over all the earphones on this list. First of all, these earphones are exceptionally light which means I never find them uncomfortable, no matter how long I have been wearing them. Secondary, I prefer their ear-tips' design as they fit perfectly in my years. I might have a weird ear as most of the normal tip earphones tend to slide out of them, but not the Sony MDR-EX150AP. It sits perfectly in my ears and I love it. I also love the build quality of the Sony MDR-EX150AP . The wires are sturdy and the gold plated 3.5 mm jack along with metal casing for ear-tips feel quite solid.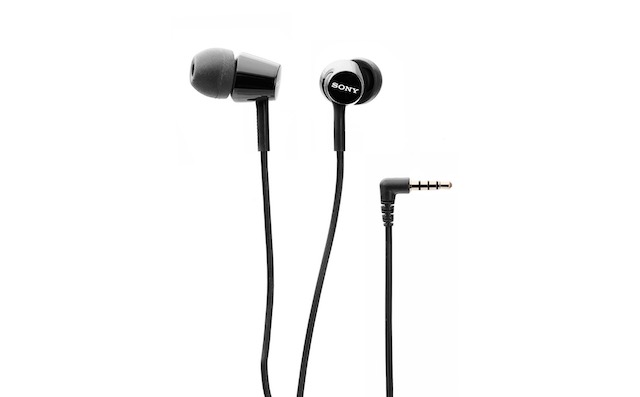 Talking about the audio quality, the Sony MDR-EX150AP uses 9 mm neodymium drivers which delivers one of the best balanced sounds I have heard in any pair of earphones in this price range. I love the audio clarity on these earphones. That said, if you are a bass head, you might miss the thump which some of the other earphones on this list bring. Don't get me wrong, it packs enough bass to satisfy the average buyer, however, if you love your bass to be high, this is not the earphone for you. I love the Sony MDR-EX150AP, and if you want a pair of earphones which not only sound great but are also build great, definitely give these a try.
Buy From Amazon: ₹899
2. Boat BassHeads
Despite being one of the cheapest pairs of earphones on this list, the Boat BassHeads is one of the best earphones you can buy under the 1000 INR price range. As its name suggests, the Boat BassHeads is for people who love their bass to be high. The earphones pack 10 mm drivers which deliver thumping bass-driven stereo sound. The earphones also bring passive noise cancellation which makes them great for listening to your favorite songs or audiobooks in noisy environments. Boat BassHeads also bring an in-line microphone which makes it easier to take calls. The microphone also features a play/pause button which can also be used for skipping tracks by using the long press action.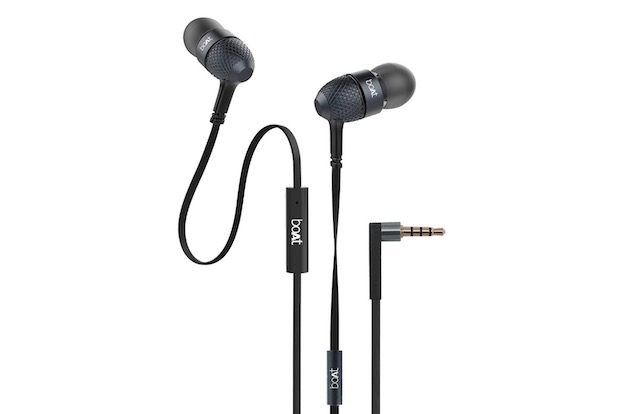 Coming to the earphones themselves, they look fairly well built for an earphone costing close to 500 INR. I mean, they feature metal casing for the earbuds which is something rarely seen at its price. That said, the earphones are not that durable. A couple of members of our team have been using these earphones, and they all faced the same problem. Over time, the metal casing seems to fall off. So, you will need to be a little careful when storing them in your backpacks. Other than that, Boat has delivered one hell of an earphone here. This is evident from the fact that my colleagues bought them again after their first pair broke. I mean, it's the best endorsement one can make for a product. So, if you are looking for a cheap pair of earphones, definitely give these a try.
Buy From Amazon: ₹599
3. Mi Earphones
Xiaomi is a company which is known for making quality products at very affordable prices and their Mi Earphones is one of the best earphones that you can buy in this price range. We will start with the build quality of these smartphones as these are one of the best build pairs of earphones that you can buy in the price range. I am especially a fan of the cable that is being used here as it is a kevlar braided cable which is not only strong but also tangle-free. It is also very light, coming at just 14 grams, which ensures that you can wear it for long durations without any discomfort.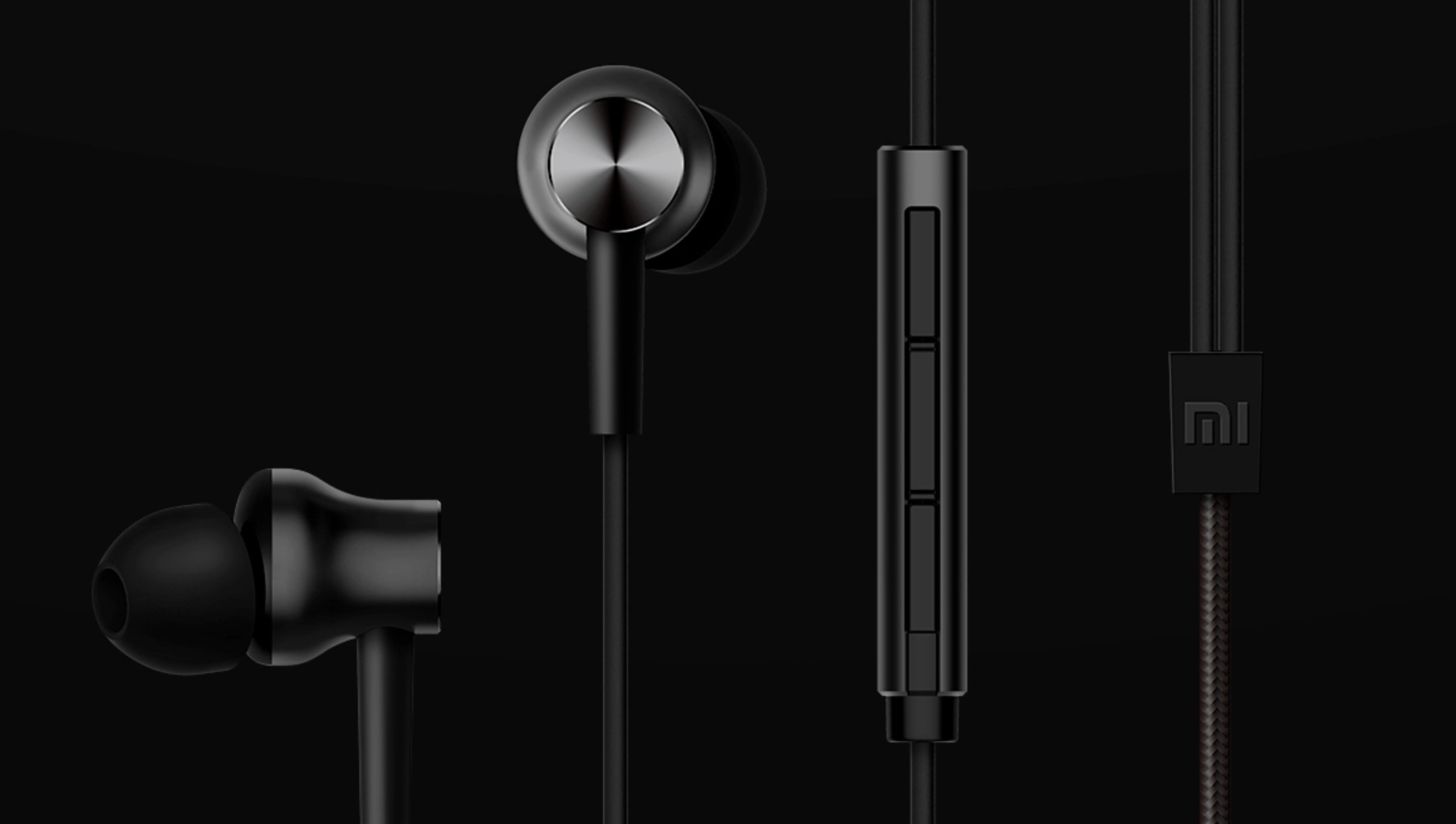 Talking about the sound quality, the earphones pack dual 10 mm drivers which will deliver incredible sound to your ears. The speakers feature an impedance of 32Ω and cover the entire 20-20,000 Hz listening frequency. All these stats means that you will get one of the best audio quality which is possible with an earphone in this price range. It also comes with an in-line mic which houses a play/pause button which also lets you answer and end calls, along with dedicated volume up and down buttons. The Mi Earphones come in two colors; silver and black. They both look beautiful so you can't go wrong with either of them. While this earphone costs well below 1000 INR, if you want an even cheaper pair of earphones, you can check out Mi Earphones Basic which costs just ₹399.
Buy From Amazon: ₹699
4. Skullcandy Jib In-ear Earphones
No earphone list can be complete without some brands that are renowned for their exceptionally good earphones and headphones. Skullcandy is one of those brands, and if you're looking for a pair of good Skullcandy earphones under Rs 1000, the Skullcandy Jib are the ones you're looking for. The earphones come with a understated design, and a bunch of colors that will let you flaunt your style just the way you want. The wire here is 1.2 meters long which should prove plenty, and the earphones come with 10mm drivers, while most others in this range will bring around 9mm — a bigger driver size is better for better audio quality, so this is a welcome improvement.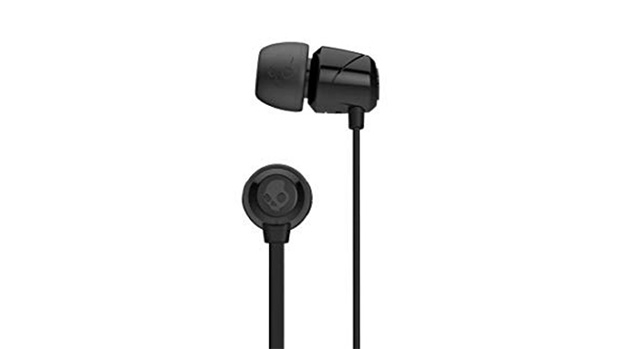 Other than that, the frequency response here is the standard 20Hz to 20kHz response that you'd find in most earphones in this price range. This means a great range of audio, even if it's not as wide a frequency range as some expensive earphones will offer. Anyway, the Skullcandy Jib fit great in my ears, which is nice, but the company packs in 3 different sizes of ear-tips with them so you can swap them out for a better fitting option if you want.
Buy the Skullcandy Jib from Amazon (Rs. 549)
5. JBL C100SI
JBL is a company which is famous for its audio devices, and they make some of the best earphones in any price category. That's why it's no surprise to see one of their products making this list. The JBL C100SI is a lightweight and comfortable pair of earphones which will fit nicely in your ears without causing any discomfort. While these are not the best-designed earphones on this list, they do look okay. Also, unlike the above three pair of earphones, the JBL C100SI uses a plastic casing instead of a metal one. That said, the JBL C100SI is as durable as any other pair of earphones on this list and should last you for a long time.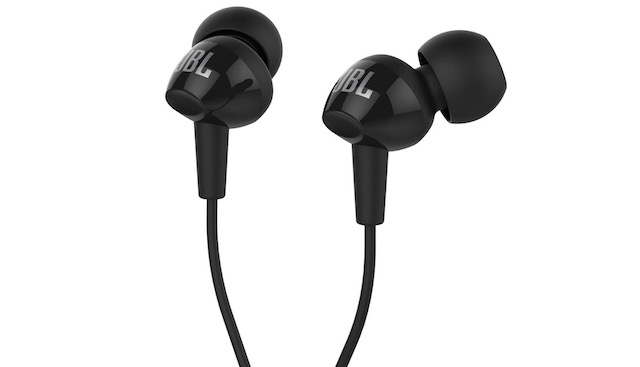 When testing this pair of earphones, one thing that I immediately noticed was its bass output. The earphones deliver some crazy bass for their size, and if you love base, you are going to love this one. The JBL C100SI uses a pair of 9 mm drivers which promise to deliver legendary JBL quality audio. While I don't know about that, I can say that they sound really good for their price. There's also an inline mic which helps in answering and ending the call. The inline mic also features active noise cancellation, so the person on the other side will find it easier to listen to you. The JBL C100SI delivers quality audio and calling experience and I highly recommend this one.
Buy From Amazon: ₹799
6. Sennheiser CX 180
The Sennheiser CX 180 is probably the most popular pair of earphones in the below 1000 INR category and for all the right reasons. While I must admit that the Sennheiser CX 180 won't win any awards in the design department, they certainly do sound nice. While featuring a mainly plastic build, the Sennheiser CX 180 is pretty sturdy and should last you for a long time. I used to own a pair back in the day and I lost it before I could break it which is a testament to its sturdiness. That said, a major problem with this pair of earphones is its wires. They tend to tangle a lot and I have spent quite some time untangling them before I could use them.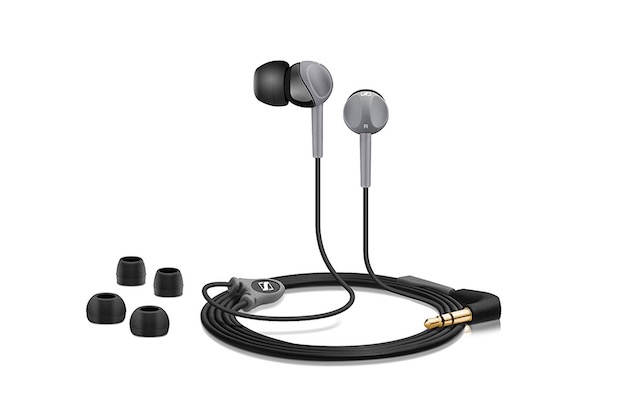 Coming to the audio quality, this is where the Sennheiser CX 180 excels. With its perfect in-ear–canal design coupled with the excellent noise reduction capability, the CX 180 ensures that the ambient noise does not interrupt your listening experience. The earphones feature bass-driven stereo sound technology that gives impressive and deep bass. The Sennheiser CX 180 sounds really great, and if not for its lack of a mic, it would have been my contender for the top spot. The lack of mic means that you won't be able to make calls with this one and if that's important to you, look at the other earphones on this list. However, if you don't make calls using your earphones, you should definitely try them out as they sound exceptionally well.
Buy From Amazon: ₹738
7. House of Marley Smile Jamaica EM-JE041-SB
House of Marley might not be a popular brand in India, but it is a well-known brand in places like the US and the UK. The company focuses on audio products and makes some of the best sounding earphones in the market. The Smile Jamaica EM-JE041-SB is their entry-level offering and it is one the most unique looking earphones on this list. I mean, I am in love with its multi-color braided cable and drum-shaped earbuds featuring a wooden finish. These are probably the best looking pair of earphones on this list, period.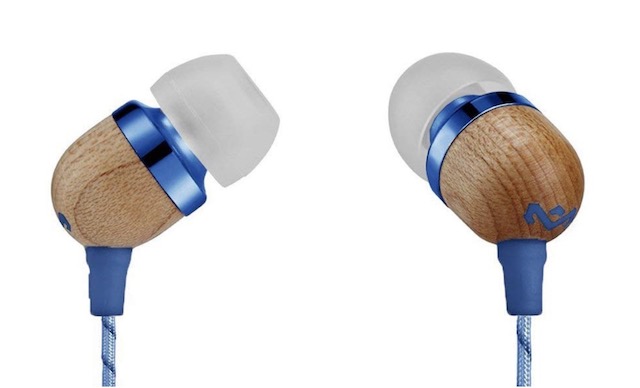 When you get past its looks, you will be happy to know that the Smile Jamaica EM-JE041-SB from House of Marley delivers an incredible audio experience. It uses a pair of powerful 8 mm moving coil drivers to provide a clean and crisp sound with powerful bass. The long 52-inch fabric cord reduces tangles and is specially engineered to cut down on static so you get the best possible sound. If you have been using the same boring designed earphones for years and want to spice up your game without losing on audio quality, definitely check this one out.
Buy From Amazon: ₹999
8. Audio-Technica ATH-CLR100BK
Audio-Technica is yet another company which is famous for its earphones and their ATH-CLR100BK is one of the best pairs of earphones that you can buy under 1000 INR price. The earphones are very lightweight and offer good quality silicone ear tips which fit perfectly. The earphone also features an L-shaped connector which is more durable than your normal straight connector. One of the best parts about these earphones is that they come with a plastic rolling case which allows you to easily store and carry the earphones without tangling the wires.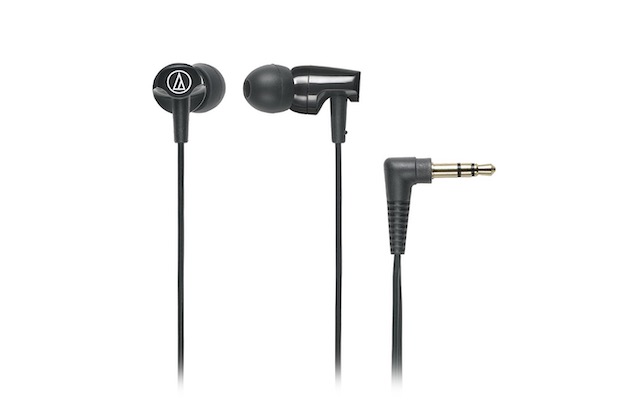 When it comes to audio quality, the Audio-Technica ATH-CLR100BK are on point. The earphones pack 8.5 mm drivers that ensure a quality audio experience. It also features high acoustics resolution so that the sound that reaches you is powerful, detailed, and enriched with depth & clarity. It does bring a little less bass than some of the other earphones on this list, but depending on your preferences you might prefer it. Apart from the low bass, the earphones bring a remarkably rich listening experience and I quite like it.
Buy From Amazon: ₹650
9. Defunc Go Music Earphone
Defunc Go is one of the best sounding earphones on this list. The earphones feature a high-output driver which reproduces clean bass with low distortion, clear treble, and a balanced midrange thereby delivering amazing sound quality to your ears. The earbuds are housed in comfortable soft silicone in-ear plugs that provide the best acoustic isolation I have seen in any earbuds in this price range. What that means is that the earphones not only sound good, they also do a pretty good job of eliminating outside noise which improves your listening experience.
Coming to the design of the earphones, this is certainly a unique looking earphone. Since the whole body is covered with a layer of silicone it makes the earphones quite durable. The wire does seem a little on the thinner side, however, I have been using it for a few months now and the wires have not given out on me yet. I also love that the Defunc Go comes in various colors. The Defunc Go certainly looks unique and I really love it. You should certainly give this one a try.
Buy From Amazon: ₹849
10. 1MORE Piston Fit
The 1MORE Piston Fit has become very popular in the last couple of months. The earphones bring a durable design along with rich sound quality which has won the hearts of many consumers. I have used the 1MORE Piston Fit for a few weeks and I also like them. I certainly appreciate their incredible build quality as it features a metal housing along with durable cables. Plus, I like the fact that it weighs only 14 grams, which is similar to other earphones on the list. The lightweight nature of these earphones makes sure they are comfortable during long usage.
The 1MORE Piston Fit is being powered by powerful 10 mm drivers which promise to deliver good sound quality with super extra clarity and bass. The earphones use dual layer driver consisting of titanium and PET layers to enhance bass and response time, and I can certainly feel the enhanced bass on this one. According to the company, they have worked with a Grammy-winning sound engineer to tune the sound on these earphones. While I don't know how much it has helped, I can say that they earbuds sound as good as any other earbuds on this list.
Buy From Amazon: ₹777
SEE ALSO: 10 Best Smartphones Under 10,000 INR You Can Buy
Enjoy Your Favorite Music Without Breaking the Bank
The under 1000 INR earphones category is more vibrant than ever before and now listening to good music on your earphones doesn't have to burn a hole in your pocket. I have mentioned the 10 best earphones that you can buy under the 1000 INR category and I think every one of you will find one pair of earbuds that fit their needs here. Do let us know which one is your favorite earphone from the list by writing in the comments section below.
---
Load More