There are only a few hours left in the Amazon Prime Day sale. So, you're in the right place if you're hungry to grab more amazing deals. We have been combing through Amazon to come up with some of the best deals you can get right now on Amazon.
1. Fire TV Stick 4K
Amazon's Fire TV Stick is one of the best options to make your dumb TV a smart TV. Just plug in the dongle, and set it up. You get Netflix, Prime Video, YouTube, and more. Plus, if you have a 4K TV, you can stream 4K content right away. Pretty great, right?
The Fire TV stick usually sells for Rs. 5,999 but it's currently down to just Rs. 3,599. That's the lowest price I have seen the 4K version of this dongle go, so get it now.
Buy the Fire TV Stick 4K from Amazon (Rs. 3,599)
2. Echo Dot + Smart Bulb Bundle
If you're just getting started with giving your house a smart makeover, or you're looking to add more Alexa speakers to your rooms, this bundle is great.
With this, you get an 3rd generation Echo Dot along with a Wipro 9W smart LED bulb for Rs. 2,299. That's an amazing deal. The Echo Dot itself is usually priced at Rs. 3,499. By the way if you don't want the bulb, you can get the Echo Dot right now for Rs. 2,249 as well. However, if you're getting a smart bulb for just another Rs. 50, I guess you should take it.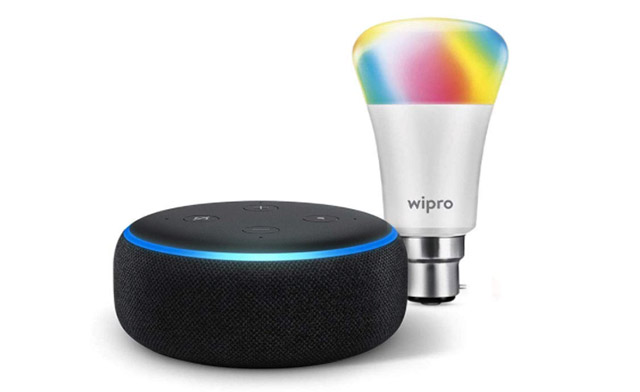 Buy the Echo Dot + Smart Bulb bundle from Amazon (Rs. 2,299)
3. Kindle e-Reader
There are also some impressive deals on Kindle readers. The regular Kindle is down from Rs. 7,999 to Rs. 6,499. On the other hand, the Kindle Paperwhite is down from Rs. 17,999 to Rs. 14,999. The biggest discount of all is on the Kindle Oasis, which is available for just Rs. 20,999 — a Rs. 4,000 discount on its usual price of Rs. 24,999.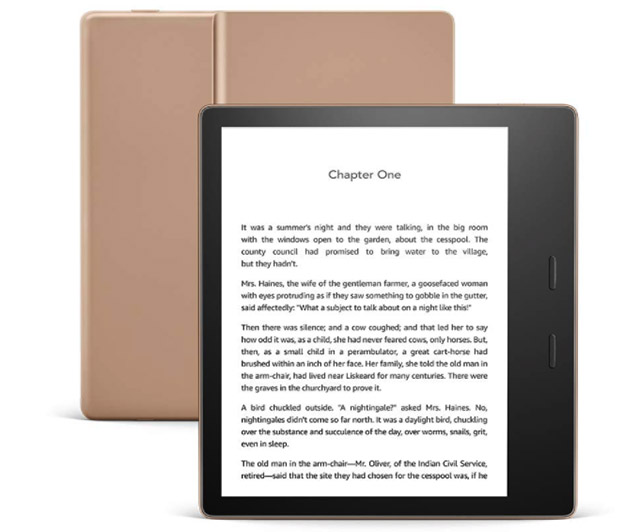 Buy the 10th-gen Kindle from Amazon (Rs. 6,499)
Buy the Kindle Paperwhite from Amazon (Rs. 14,999)
Buy the Kindle Oasis from Amazon (Rs. 20,999)
4. Mi True Wireless Earbuds
Xiaomi recently dropped down the price of the Mi True Wireless earbuds to Rs. 3,999. And now during the Prime Day sale, you can get them for an even lower price of Rs. 3,599. At that price, these earbuds are extremely good and if you're in the market for truly wireless earphones, you should definitely check these out.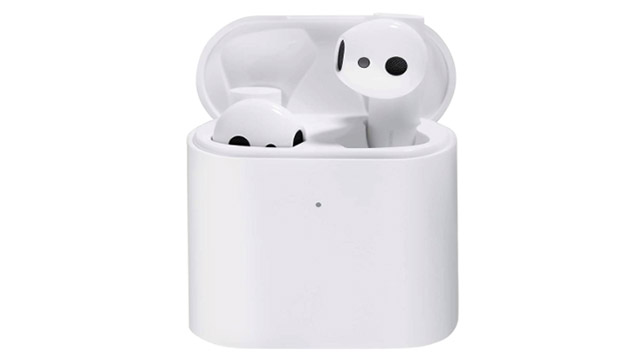 Buy the Mi True Wireless Earbuds from Amazon (Rs. 3,599)
5. Samsung T7 Portable SSD 1TB
Looking for a portable SSD to backup your files and transfer data? Samsung's T7 SSDs are some of the best in the business and the 1TB SSD is on a nice discount right now.
The SSD comes with USB 3.2 Gen 2 Type-C port allowing for really fast file transfer speeds up to 1,050MB/s. The SSD is usually priced at Rs. 16,999 for the 1TB variant, but you can get it for just Rs. 13,999 right now.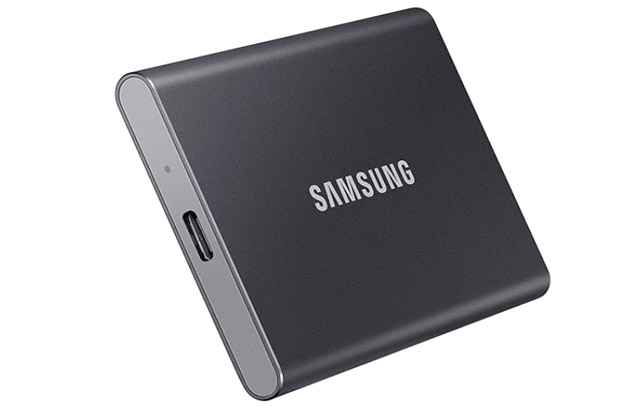 Buy the Samsung T7 Portable SSD 1TB from Amazon (Rs. 13,999)
6. Seagate OneTouch SSD 1TB
If Samsung's SSD is too pricey for you, the Seagate OneTouch SSD might be the perfect fit for you. This SSD comes in a better looking package than the Samsung T7, complete with a fabric cover that lends a better in-hand feel to it.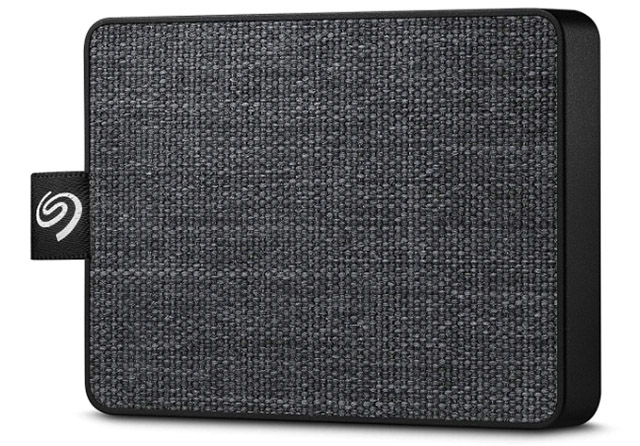 However, the SSD doesn't use the fastest interface and as such you will get speeds of around 400MB/s with this SSD. That's considerably slower than the T7. However, you can get this SSD for just Rs. 10,999 right now, so you will end up saving an extra Rs. 3,000.
Buy the Seagate OneTouch SSD 1TB from Amazon (Rs. 10,999)
7. Boat Airdopes 441
I recommended the Mi TWS earphones for people looking for a solid pair of earbuds at a great price. However, if you don't want to spend that much on earphones, the Boat Airdopes 441 are another solid option.
The earphones come with Bluetooth 5.0, offer IPX7 rating, and claim a 5 hour battery on a single charge. That extends up to 25 hours with the including charging case. Not having used these, I can't say how good they are, but Boat's earphones are pretty great most of the time, and there is no reason these won't be either.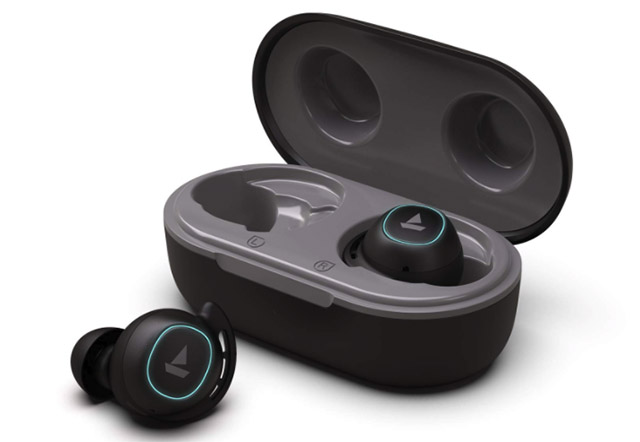 The Airdopes 441 usually sell at Rs. 2,499 but you can get them right now for Rs. 1,999.
Buy the Boat Airdopes 441 from Amazon (Rs. 1,999)
8. LG 24-inch 4K Gaming Monitor
Being stuck at home is no fun. However, getting to play all your favourite games for longer than you imagined is definitely fun, and if you're looking to get a brand new gaming monitor for your set up, this is a great time to get one.
The LG 4K monitor comes with plenty of ports, including HDMI and Display Port. It has a refresh rate of 60Hz only, but it's a 4K panel, with a response time of 5ms. All of that is fine especially considering the price it's coming in at right now.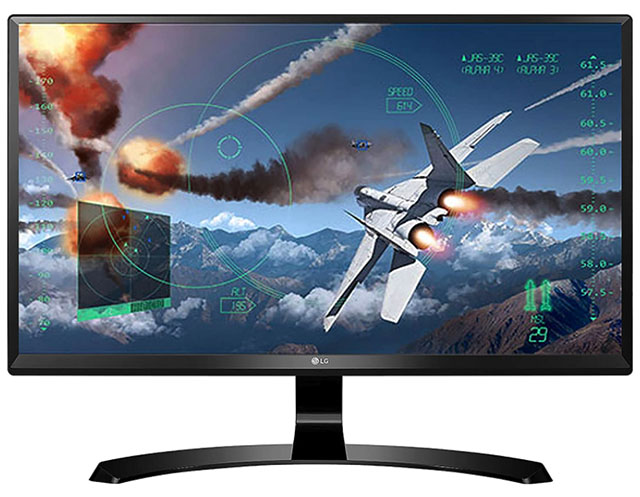 Usually the monitor sells for Rs. 31,990. However, you can get it during the sale for Rs. 22,999 instead.
Buy the LG 24 inch 4K gaming monitor from Amazon (Rs. 22,999)
9. Sony MDR-XB55 Wired Earphones
If your phone has a headphone jack and you prefer listening to music with wired earphones, the Sony MDR-XB55 are one of the best out there. The earphones fall under Sony's Extra Bass line-up of audio devices so you can expect deep bass along with a pretty solid overall sound signature.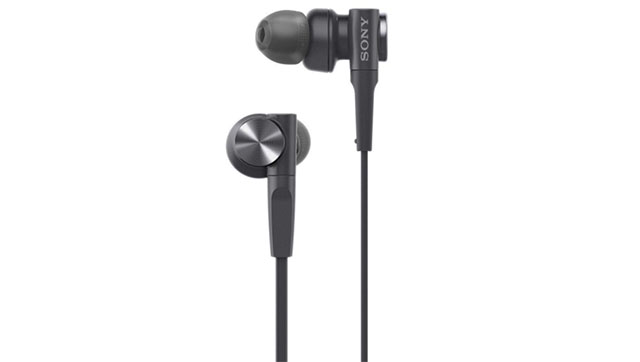 They have 12mm drivers, and an inline mic so you can take calls directly as well. The earphones usually sell for Rs. 2,199 but are currently down to just Rs. 1,499.
Buy the Sony MDR-XB55 from Amazon (Rs. 1,499)
10. Canon EOS 1500D
Thinking of learning photography and looking for an entry-level DSLR to learn the tricks of the trade? Well, the Canon EOS 1500D is a pretty solid bet for anyone looking to start learning photography. The DSLR comes with a 24.1MP APS-C CMOS sensor, and an ISO range of 100 – 6400. There's Canon's Digic 4+ processor with 9 autofocus points, and the DSLR can shoot Full HD video with full manual controls.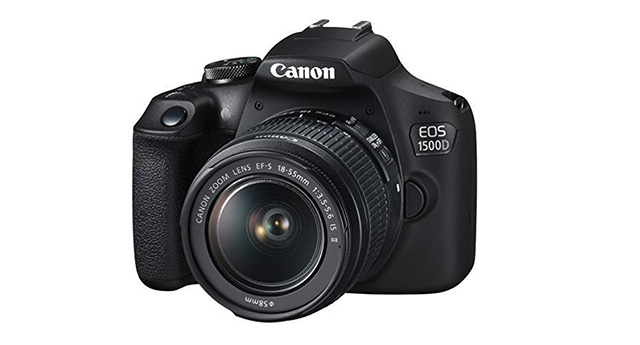 You also get WiFi, Bluetooth, and NFC in the camera, so you can easily transfer images, or control the camera with a remote. You'll get an 18-55mm kit lens with the camera, and you can use any EF, EF-S lenses with the body, so go ahead and get that 50mm prime lens as well for some impressive portrait shots.
The EOS 1500D usually sells for Rs. 28,000 but is currently available for just Rs. 23,490.
Buy the Canon EOS 1500D from Amazon (Rs. 23,490)
Grab The Best Prime Day 2020 Deals
These are some of the best deals going on during the Amazon Prime Day 2020. These deals encompass most types of gadgets that you can buy during the sale, other than smartphones and laptops. However, we have a dedicated article on the best laptop deals in Prime Day 2020 so you should check that out if you're looking to invest in a new laptop today. Also, if you know of another deal that you think should be included in this list, let us know in the comments.