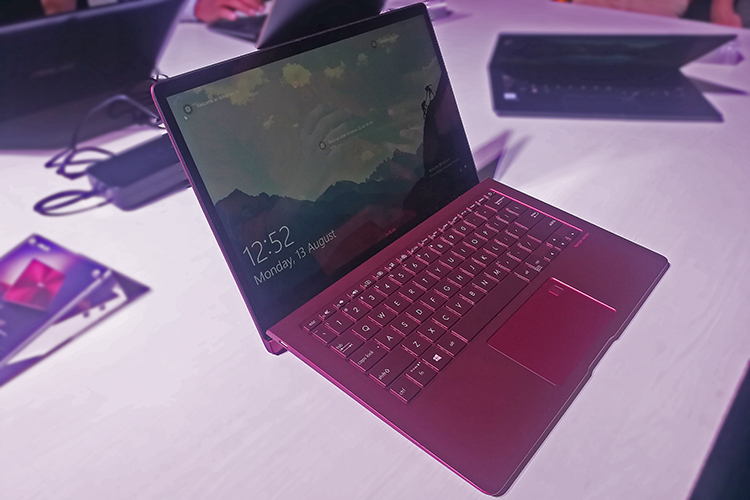 Portable computing machines have been designated as "notebooks" for very long but it wasn't until recently that laptops could be as easily carried as paper notebooks thanks to their thin and light form factor. Asus is one brand which has been on the bleeding edge of ultrabook design, releasing thinner and thinner laptops over the years. The latest Asus ZenBook series laptops launched in India today fall in this premise.
Part of the three super powerful and portable laptops launched in India today is Asus ZenBook S which is extremely sleek and is designed to empower go-getters without hampering their ability to create. From my initial impressions of the Asus ZenBook S, here's what I felt about the laptop.
Design & Build
The Asus ZenBook S is crafted from metal to ensure that its lightweight design does not come at the expense of hampered mobility or performance. Its outer body is made out brushed aluminum which comes is radiant red and dark blue colors. The back panel also carries a concentric circle design which can be seen on the company's competitively priced flagship smartphone Asus Zenfone 5Z.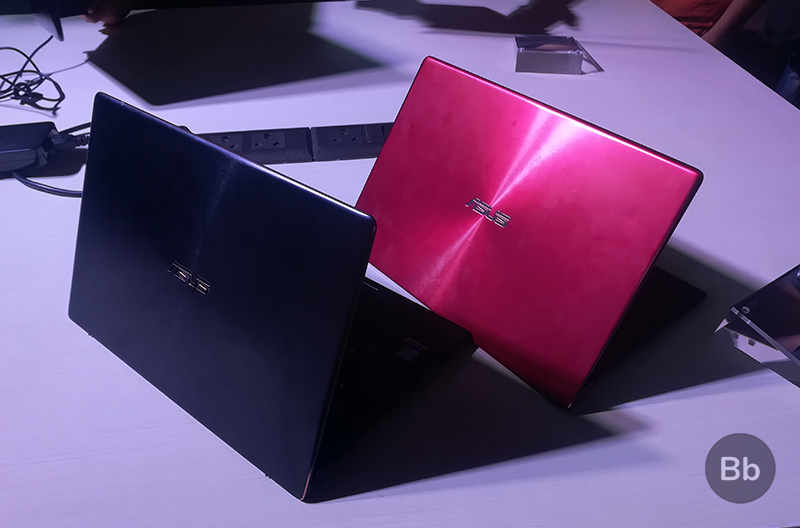 The hinge has an untraditional design which lifts up the base of the laptop when the screen is opened. This "ErgoLift" design, as per Asus, results in greater comfort while typing as well as helps in efficient cooling of the laptop. For cooling, the ZenBook S also gets vents behind the keyboard. The screen opens all the way up to 145° so you can adjust it as per your convenience.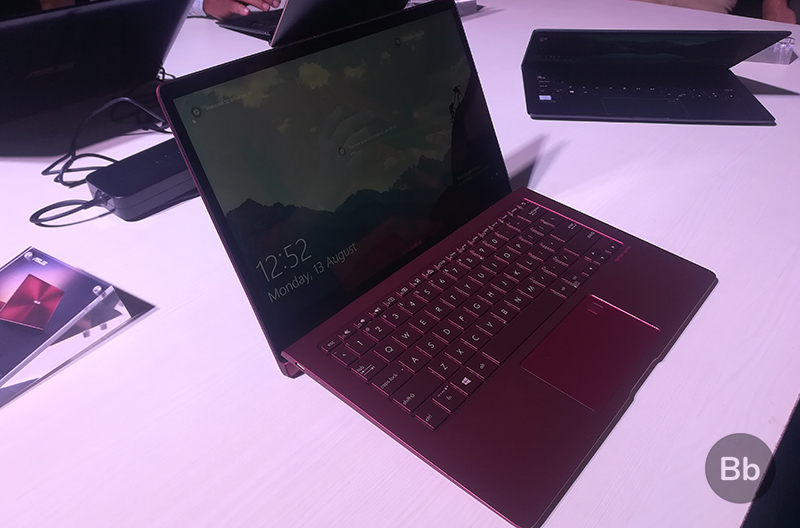 The laptop carries three USB-C ports, out of which 2 support connection for an external monitor via Thunderbolt 3 while the other one is limited to charging and data transfer. While there are no standard USB ports available, Asus includes two dongles in the box – USB-C to USB-A and a USB-C to HDMI. Lastly, there is a headphone jack which at the bottom of the display instead of the laptop's base.
You also get a sufficiently large trackpad and it also houses a fingerprint reader on the top right corner. Asus also claims that the laptop has gone under military-grade testing to prevent damage from drops, high variation in temperature, or humidity – though there are no signs (or claims) of protection against water.
Overall, the design of the Asus ZenBook S feels very sturdy and premium. I have one peeve and that is the hinge is very tight and lifting the screen also lifts the base while opening, but that's not a lot of users worry about anyway.
Display
The Asus ZenBook S features a 13.3-inch 1920×1080 LED-backlit display with a glossy coating on top of it. The thin-bezel display, which is categorized under Asus' class of "NanoEdge" displays, has an 85% screen-to-body ratio. In spite of the standard Full HD resolution, the display is sufficiently bright and has a rich and warm tone to it.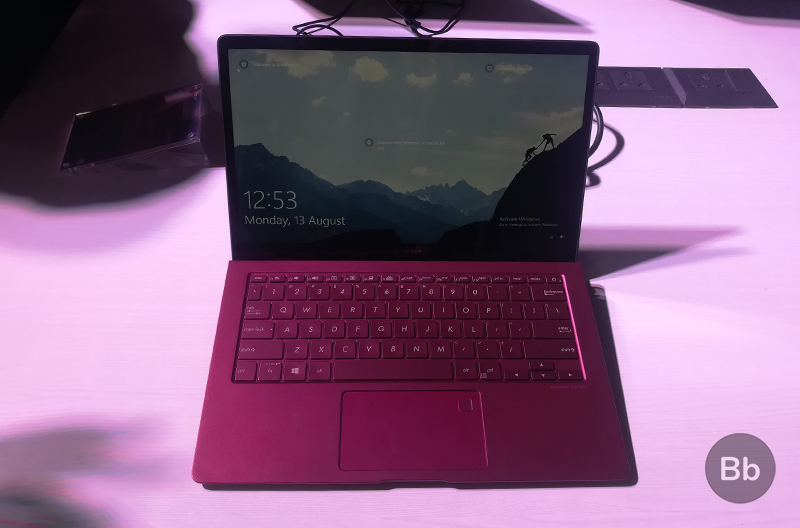 Asus suggests that the display covers 72% of NTSC and 100% of sRGB color gamut which means that the ZenBook S can be a worthy choice for digital illustrators and creators. The viewing angles of the display are great, and the rich detail and great colors compliment the laptop's premium build.
Hardware
The Asus ZenBook S is immensely powerful and is equipped with an 8th-Gen Intel Core i7-8550U CPU which is clocked at 1.8GHz. The processor is paired with 16GB of RAM. To fulfill storage requirements, Asus has added a 512GB NVME SSD which should speed up booting, loading of programs, and file transfer.
I am honestly feeling a little let down because of integrated Intel HD 620 graphics and a little less by the low-voltage U-series Intel CPU. The lack of a dedicated graphics card can, however, be made up for by using an external GPU as the laptop supports Thunderbolt 3 connectivity.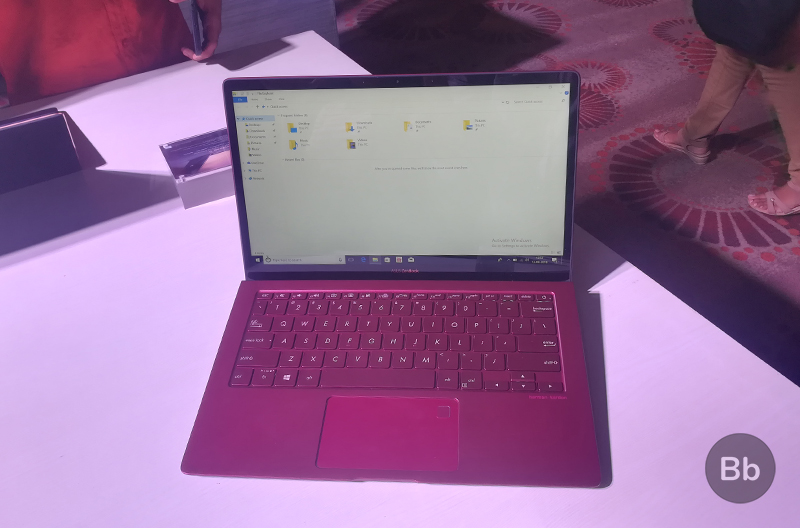 The laptop comes with stereo speakers which are tuned by Harman Kardon. Without a doubt, the speakers are among the loudest that I've witnessed on most laptops and feature great clarity and decent and distinguishable bass.
In terms of battery, Asus claims a backup of 13.5 hours. While the U-Series Intel CPU should ensure that there are significant savings in terms of battery, we can only be certain about its deliverance after sufficient testing.
Asus ZenBook S: Price and Availability
The Asus ZenBook S with all its panache, durability, and its promise of performance is a highly desirable machine. If you can overlook the drawbacks such as the lack of dedicated GPU. However, that shouldn't restrict tasks like photo and video editing. Meanwhile, features like its high-capacity SSD, ergonomic and stylish design, and solid build fill the gaps up.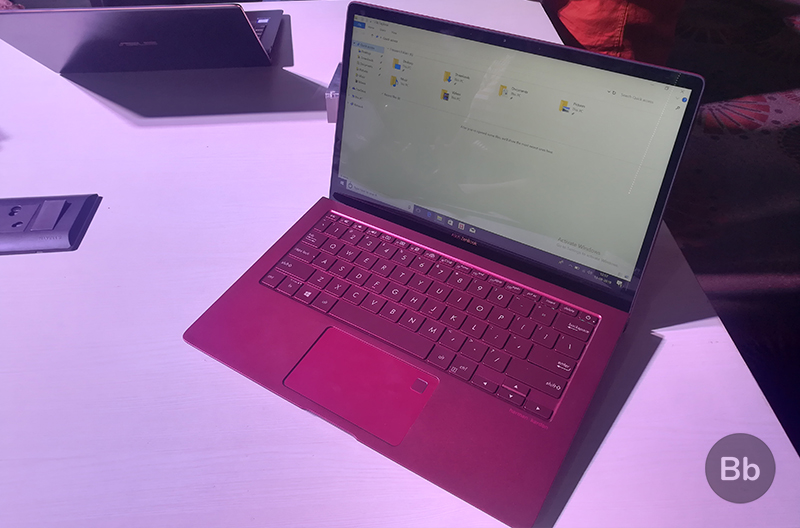 If you're keen on buying the Asus ZenBook S, you'll have to spend Rs 1,29,990 which isn't too much to ask if you consider the build quality and the specifications. The laptop will be available via leading offline retail outlets and franchises starting today.
For a more detailed review of the ZenBook S and other exciting devices, stay tuned to Beebom.
---