The grand event for football: FIFA world cup 2014 has arrived and If you aren't frolicking in Brazil at the moment but stuck in your life at your home, let your smartphones provide some comfort. Get the latest updates, news, trivia and gossip from all the happenings there at Brazil right at your fingertips.
From all the apps out there, we bring to you the best apps which every football aficionado should most certainly have.
1.Official FIFA
This app has been developed by FIFA and they claim its the one stop destination for every football fan. It features a World Cup latest news section, the ability to discover information on coaches and players across 32 teams, and a full schedule of all 64 games planned for the tournament.
FIFA also plans to update the app, to introduce 'minute-by-minute' live action updates.
Developer: FIFA
Availability: Free download for Android and iPhone.
2. FotMob – World Cup 2014 Brazil
A very handy little app with a beautiful UI. This app takes you straight to the point with three tabs listing yesterday's, today's, and tomorrow's matches. The alarm button at the top lets you decide which matches you want notifications for. Every match in FotMob has some expert written facts (goals and substitutions) and commentaries, betting odds and a live ticker.
These detailed accounts are as good as watching the match itself!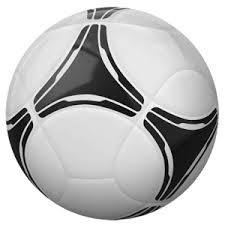 Developer: NorApps
Availability: Free download for Android, Windows and iPhone.
3. Onefootball Brasil – World Cup
Another well designed and amazing app for the 2014 cup. The app works really well as a news aggregator, getting stories from different websites and also has a live twitter feed. YouTube is also integrated for videos on goals and match highlights. The match section is highly detailed too with a blow by blow account of all the action.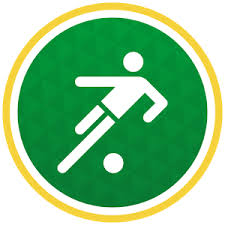 Developer: Onefootball GmbH
Availability: Free download for Android , Windows and iPhone.
4. Football Manager 2014 Handheld
Have you dreamt of having your own football team to manage and boos around? Well, live out your fantasy with this amazingly in-depth and detailed football management game. The game allows you to live out the ultimate dream of managing your favourite club – you make the big decisions, you decide on transfers, tactics and substitutions as you follow the match live with the acclaimed match engine.
It is worth every buck. Keep your team, media and your fans happy. Can you do it?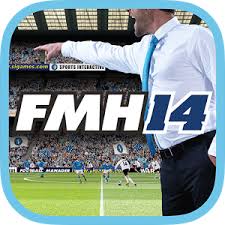 Developer: SEGA
Availability: Download for Android and iPhone for Rs.620.
5. SecondMic
Why listen to commentators that bore you when you can listen to other die hard fans or experts? Yes, the app lets you stream commentary from all over the world from by your favourite people with the added bonus of recording your very own live stream!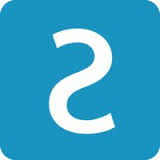 Developer: SecondMic.com
Availability: Download free for iPhone.
6. Adidas 2014 FIFA World Cup LWP
Wear your football passion on your sleeve, er, screen! Every time you unlock your device with this app is set to your Home Screen, a short animation will play taking you from space, down to Earth, and straight into Maracanã Estádio's center circle, revealing Brazuca, the official match ball.
A beautiful LWP with no lag and amazing detail.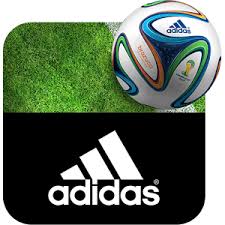 Developer: Cellfish Studio
Availability: Free download for Android.
7. ESPN FC Soccer & World Cup
The app provides dramatic titles and news coverage worthy for a sporting event this large. Get all the news, scandals, gossips, scores and reviews on the ESPN FC Soccer & World Cup app. Add or remove features to customize your experience and keep yourself aware about every change that there is.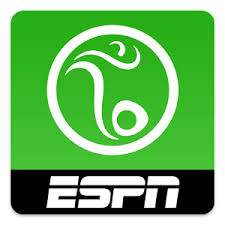 Developer: ESPN
Availability: Free download for Android and iPhone.
8. Panini Online Sticker Album
Printed cards and tazos are things from yore but the Panini sticker album makes card collections online. Take your FIFA World Cup Brazil 2014 Panini Online Sticker Album with you wherever you are using this fantastic app! Swap stickers with football fans around the globe and open packets as you bid to complete your collection before 31 August.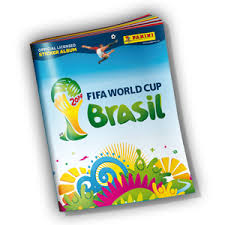 Developer: FIFA
Availability: Free download for Android and iPhone.
9. Perfect Kick
The penalty kick: a nail biting moment of any match is now in a game. Get addicted to this perfect time pass between matches or during commutes. Play against people around the world and become the King Kicker.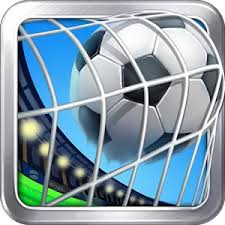 Developer: Chillingo Ltd
Availability: Free download for  Android, Windows and iPhone.
10. SportsYapper
A social media application for sports, giving fans a place to banter with their friends and other like-minded fans before, during and after the action. Users can build a network of friends and followers, share photos from the match, and check schedules and scores. Make friends from around the world and yap about everything football related under the sun!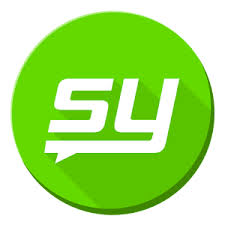 Developer: Yapp Media
Availability: Free download for Android and iPhone.
We hope the above listed apps make this football season more eventful and amazing for all you users out there. From playing manager to getting every single update or fighting for your favourite team; the apps help you do it all!
Recommended: Online Resources for Live Streaming FIFA World Cup 2014 Matches
Enjoy the FIFA fever!