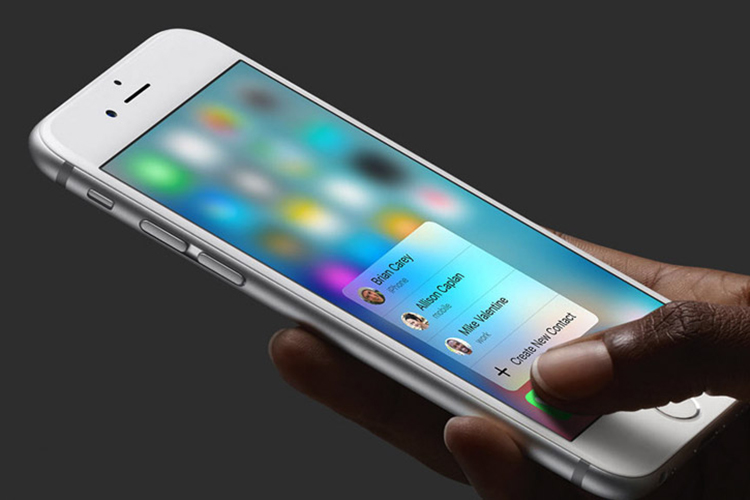 According to noted Apple source and KGI analyst Ming-Chi Kuo, the much-rumored 'entry-level' iPhone that's slated to launch later this year with a 6.1-inch LCD screen, will not have 3D Touch – the hardware-based feature that was introduced by Apple with the iPhone 6s and 6s Plus back in 2015.
As part of a research note that is said to have been accessed by Feng.com, Kuo further stated that the feature won't be available in any of the iPhone models in 2019, effectively sounding the death-knell for the technology.
The reason behind dropping 3D Touch is believed to be Apple's decision to change the build and composition of display panels to make them sturdier and less susceptible to breakage. Quoting sources in Apple's supply chain, Kuo says that the display panel on the device in question will be built using the CGS (Cover Glass Sensor) technology unlike the 3D Touch-enabled iPhones.
CGS displays are more shock-resistant, sturdier and lighter than the standard panels in use today, but they are also said to be more expensive. Which is why, Apple is said to be ditching 3D Touch to save money. Meanwhile, the next-gen iPhone will instead have another thin-film sensor, although, Kuo says he isn't entirely sure what that is all about.
In case you didn't already know it already, 3D Touch enables a touchscreen display to distinguish between different levels of force being applied to the surface. Its predecessor, Force Touch, was introduced with the Apple Watch in 2014, although the more advanced technology was only introduced the following year with the iPhone 6s and 6s Plus.
---