Apple has announced that its retail stores, offices, data centers and co-located facilities in 43 countries around the world are fully powered by clean energy. Its data centers, in particular, have reportedly been powered by 100 percent renewable energy since 2014, helping the company reduce its carbon footprint by 54 percent since 2011.
According to a statement released by Apple's CEO, Tim Cook, the company is committed towards using solely renewable energy sources in its buildings in the future.
"We're committed to leaving the world better than we found it. After years of hard work we're proud to have reached this significant milestone. We're going to keep pushing the boundaries of what is possible with the materials in our products, the way we recycle them, our facilities and our work with suppliers to establish new creative and forward-looking sources of renewable energy because we know the future depends on it"
The company says it is already using 100 percent renewable energy in the United States, the United Kingdom, China and India, with the company's new headquarters in Cupertino, the Apple Park, now the largest LEED Platinum-certified office building in North America. Apple also recently announced a massive 400,000 square foot data center in the US state of Iowa with the promise that it will run entirely on renewable energy from day one.
The world's most profitable company is also investing in new renewable energy projects, which include solar arrays, wind farms, biogas fuel cells, micro-hydro generation systems and more. The company also claims to have 25 operational renewable energy projects that currently generate 626 megawatts of electricity. There are 15 more projects in the pipeline, and once completed, they facilities will have a combined generation capacity of 1.4 gigawatts.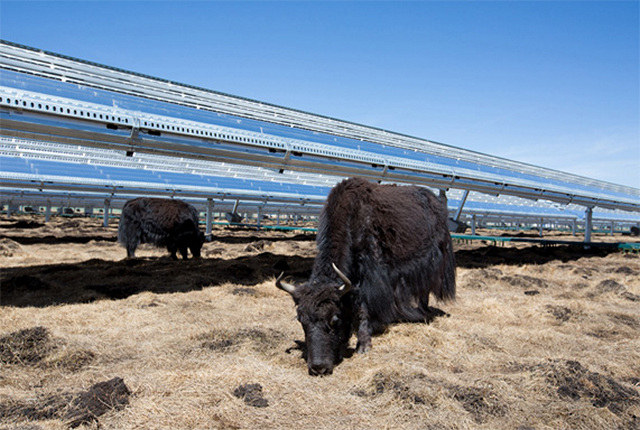 Apple also says that it is working with its partners and suppliers to ensure that they too, use renewable sources of energy to power their factories and offices. According to the company, nine of its manufacturing partners have now committed to power all of their Apple production with 100 percent clean energy, bringing the total number of supplier commitments to 23.