When we talk of budget-flagship devices, the market is owned by OnePlus. The company's latest offering, the OnePlus 5T, came out in November and has since then garnished the attention of consumers worldwide. However, the device would have been the perfect phone had it rolled out with Android Oreo. Nonetheless, OnePlus has finally rolled the latest version of OxygenOS 5.0.4, which is based on Android Oreo. So, if you're wondering about what all is new, take a look below:
Android Oreo Features
One of the biggest features introduced with Android Oreo was support for Picture-in-Picture. What this essentially means is that you can video call someone, watch a video on YouTube, or navigate easily on Google Maps, all while checking your email or doing other work in the background.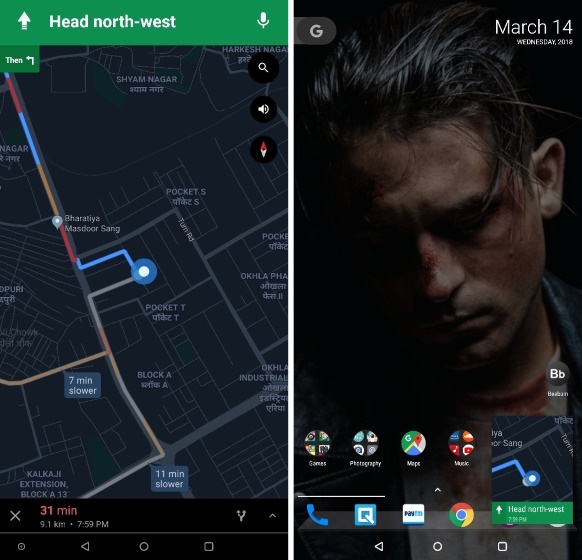 With the latest updates, OxygenOS is now based on Android Oreo, and also supports the Picture-in-Picture mode.
Another great feature of Android Oreo is the inclusion of the Autofill API. You may already be familiar with Google Smart Lock, which basically saves your passwords when you log-in for the first time into a website. It then presents the same credentials to you the next time that you wish to log-in to the website. In Android Oreo, this feature has been extended to work within apps as well. Google will basically save your passwords and offer to easily input them directly the next time you try to log into an app.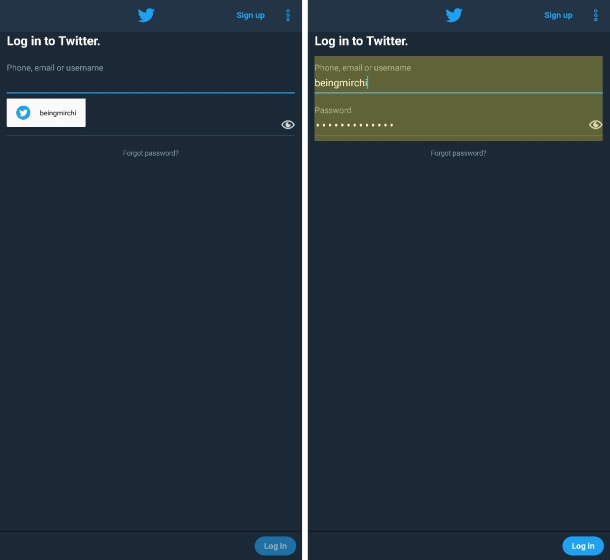 Additionally, Google also allows third-party apps to make use of the Autofill feature. Having this feature on the latest OxygenOS allows OnePlus users to not face the hassles of entering long passwords every time.
With Android Oreo, everything works faster. The device boots up in no time, and apps load faster than ever. Android Oreo also helps minimize background activity in the apps that you use least. The new Android version also comes with integrated printer support, and limits on background execution as well as background locations.
Thanks to Android Oreo, Google has brought forth a ton of improvements which gives the user more control over his/her device, while making the device much more secure. In Android Oreo, hostile downloader apps can't operate without permission. Instead, users are now required to permit the installation of APKs per-source. Additionally, there are background limits included, to ensure no apps are accessing your data in the background.
With Android Oreo, you get notification dots for easy notification viewing, along with a plethora of new emojis to better express yourself. There are adaptive icons as well, so every icon brings with it a fresh look. Additionally, Android Oreo also has Deep Color improvements, which enables applications to render richer visual content with more vibrant colors and subtler gradients. It supports full-color management, which allows applications to render images in the format and quality they were intended.
OxygenOS Features
The new OxygenOS updates have brought forth updates to their stock apps, bringing new features and optimizations. The OnePlus Launcher, Gallery, Weather, and File Manager apps have all been updated, to better work with Android Oreo.
The new update promises increased compatibility, allowing apps to run faster while utilizing lower resources, thus making the overall system faster and much smoother.
OnePlus devices run OxygenOS, which is the company's custom skin for Android. While the core is essentially the same, OnePlus does add more features to make the end-user experience much more intuitive. With the new updates, OnePlus has brought forth a new design for Quick Settings, corresponding to the changes made by Google to the AOSP code.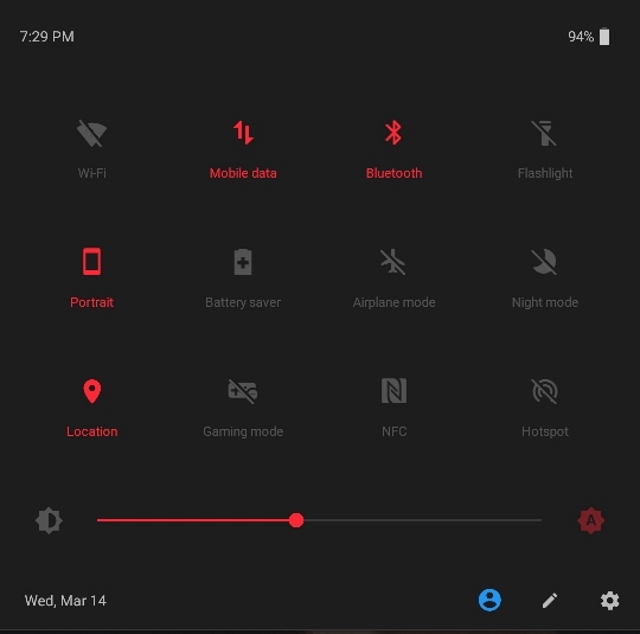 Additionally, the new update also adds the latest CPU security patch, CVE-2017- 13218, which is set to make the range of OnePlus devices more secure. Lastly, there have also been some general bug fixes and improvements.
SEE ALSO: 12 Cool Android 8.0 Oreo Tricks You Should Know
Update Your OnePlus Device Now to Enjoy All the New Features
The team at OnePlus has been working hard to incorporate all the latest Android Oreo features along with their own custom additions to their devices. Unlike other companies, OnePlus has been taking updates quite seriously. I've been using the latest update v5.0.4 on my OnePlus 5T, and the experience is breathtaking. While OnePlus' hardware has always been good, the new software update gives a new feeling to the user experience.
So, have you updated your OnePlus device to the latest Android Oreo update? How has the experience been? Share with us your thoughts on the new updates in the comments below.