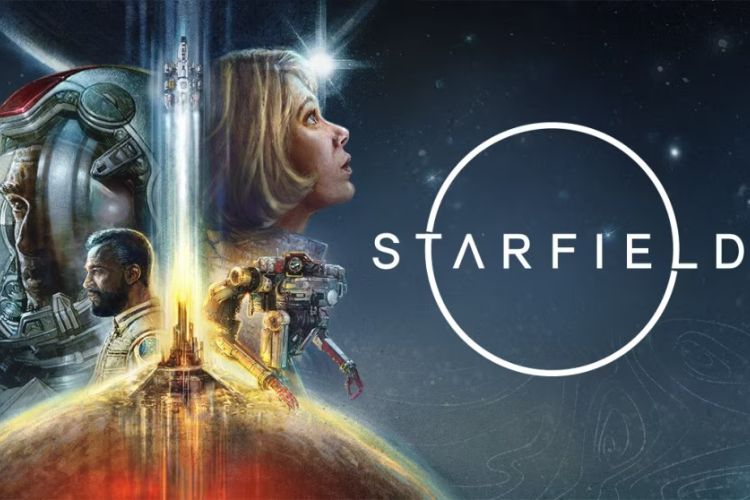 The highly anticipated AAA game from Bethesda Studio, Starfield, has finally set a release date of September 6, 2023, after experiencing several delays. To ensure a successful launch, AMD, the official PC partner of Starfield, has created enticing bundle offers to attract both enthusiasts and gamers. Check them out below.
AMD Starfield Bundles Are Now Live!
As part of the promotional campaign for the "space-age adventure," AMD will bundle in the Standard and/or the Premium Editon of Starfield with AMD Ryzen 7000 CPUs, Radeon 6000/7000-series GPUs, and eligible AMD systems. When buying a high-end system or component, you will receive the Premium Edition of Starfield. On the other hand, if you opt for lower-end SKUs, you will be provided with the Standard Edition of the game.
In case you haven't heard, Starfield is a PC and console game that features an open-world action roleplaying theme set in space. With over 1,000 planets and more than 100 solar systems to discover, you can expect countless opportunities for exploration, FPS gameplay, and ship-on-ship combat as well as challenges and rewards to face and earn throughout your journey.
The bundle will enable you to build three distinct "Starfield Experiences" based on relevant hardware requirements, in terms of the maximum display resolution. In Legendary Experience, you can push out Starfield at 4K when paired with Ryzen 7 and above series CPU, Radeon RX 7900 XT and above GPU, and AMD X670 motherboard.
For a 1440p Epic Experience, you will need a minimum of Ryzen 7 7700X CPU, Radeon RX 6800 series GPU, and AMD B650 motherboard. At 1080p Heroic Experience, you will need a minimum of Ryzen 5 7600 CPU, Radeon RX 7600 GPU, and AMD A620 motherboard.
The Premium Edition of Starfield includes Ryzen 9 series 7950X3D, 7900X3D, 7950X, 7900X, and 7900. There's support for the Radeon RX 7900 XTX, 7900 XT, 6950 XT, 6900 XT, 6800 XT, 6800, 6750 XT, 6700 XT, and 6700 GPUs Additionally, the Ryzen 7 5700G, 7600X, 7600, and 5600G are also compatible.
The Premium Edition is also compatible with laptops with specific AMD processors and GPUs. Check them out below.
In case you want the Standard Edition of Starfield you can opt for AMD Ryzen 7 series 7800X3D, 7700X, and 7700, or the Ryzen 5 series 7600X and 7600 CPUs. In the case of the GPUs, you will need to pair the Ryzen 7 and Ryzen 5 series SKUs with Radeon RX 7600, 6650 XT, 6600 XT, and 6600.
With these hardware bundles, AMD is aiming to lure in both hard-core gamers and enthusiasts alike. No matter if you are a PC gamer, a console gamer, or a mobile gamer, AMD has got something in store for you as long as you meet the specific requirements. So, which bundle are you excited about the most? Are you excited to try out Starfield? Do let us know your thoughts in the comment section below.
---