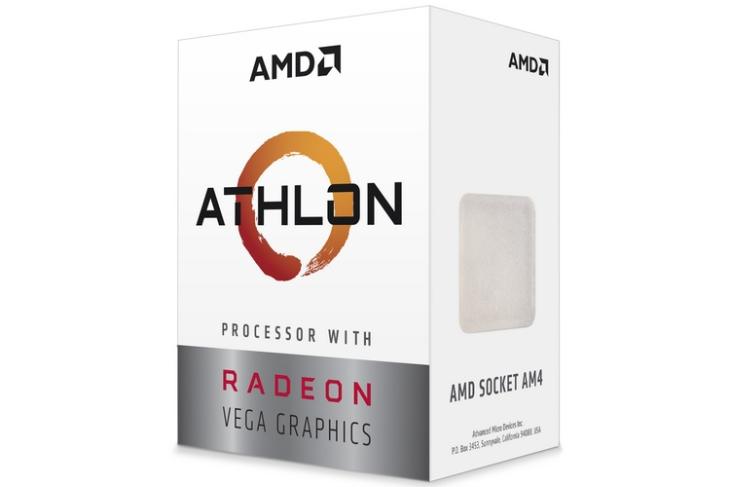 AMD has announced a new entry-level desktop processor, the Athlon 200GE, which employs the x86-based Zen core architecture and is powered by AMD's own Radeon Vega graphics. The Athlon 200GE is claimed to provide a faster and more reliable computing experience with better thermal efficiency and takes on Intel's low-end offerings, but should offer improved graphical performance.
The Athlon 200GE will be available from September 18th starting at Rs 4190 (plus taxes) from retailers and system integrators across the globe. In addition to the Athlon 200GE, AMD has also announced a host of other processors in the same family, which include the Athlon PRO 200GE, Athlon 220GE and the Athlon 240GE which are set to arrive later this year.
The new processor employs the AMD Socket AM4 infrastructure which brings features such as support for NVMe storage, DDR4 RAM, 4K display and 2nd Gen USB 3.1 for faster data transfer. AMD claims that the new Athlon processor will catalyze the arrival of high-end features on affordable computing machines and will act as the stepping stone for upgrading to more powerful processors with discrete graphics cards.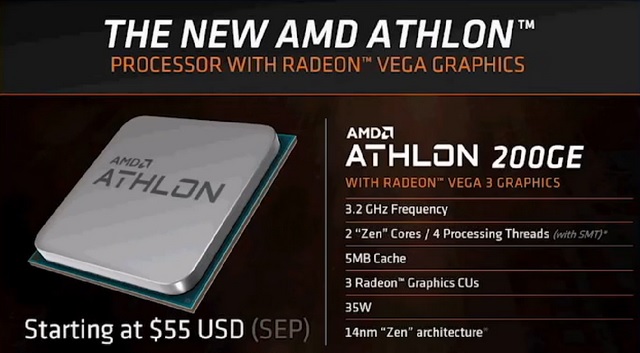 The Athlon 200GE features two cores and four threads, accompanied by three graphics compute units and is clocked at 3.2GHz. In terms of improvements, AMD claims that the new Athlon processor provides a 169% more responsive application computing compared to the previous generation AMD A6 processor.
AMD touts Intel's Pentium G4560 processor as the Athlon 200GE's competitor and claims that the new Athlon offering brings up to 67% better graphics performance, 84% faster high-definition PC gaming and 100% higher power efficiency than its rival. Targeted at everyday consumers with less demanding computing requirements, the Athlon 200GE appears to be a better option than Intel's similarly priced offerings on paper.