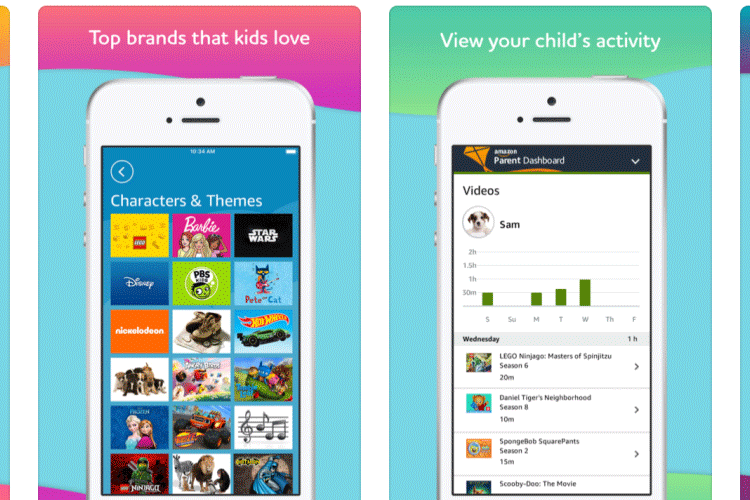 Amazon is finally bringing FreeTime Unlimited to iOS devices, after being an Amazon and Android exclusive in the US for years. FreeTime Unlimited service is Amazon's children-centric content service which is home to TV shows, books, and movies targeted at kids and young users.
FreeTime was launched on Android last year, but has been around since 2014, when it was brought to Amazon Fire devices. With FreeTime, parents or guardians can easily choose books, videos, apps, and games that can be added to the FreeTime iOS or Android app. It will also show kids YouTube videos and websites which Amazon has whitelisted for the service.
With the controversy around parental control of videos being at an all-time high in the US, Amazon's offering for iOS is well-timed. YouTube in particular has come under heavy fire for not doing enough to protect children's rights. With FreeTime, parents can set screen time limits, as well as a pause time, which would block access to the the FreeTime content until a designated time. The apps themselves are free, but FreeTime Unlimited requires a subscription.
FreeTime Unlimited also gives parents a dashboard, where they can review how FreeTime is being used and for what content. It will also show guardians and parents how long each content is being viewed for.
The app offers content from PBS Kids, Nickelodeon, and Disney, but due to Apple's iOS platform restrictions the FreeTime app can be exited by the users, which is not possible on a Kindle or Fire device. So it is a little lightweight in comparison and if that feature is crucial for you, only an Amazon device would work for it.
Amazon is offering a 30-day FreeTime Unlimited trial for iOS users, while the subscription is priced at $2.99 (Around Rs 200) for Amazon Prime subscribers, or $9.99 for multi-device access for regular users.
---