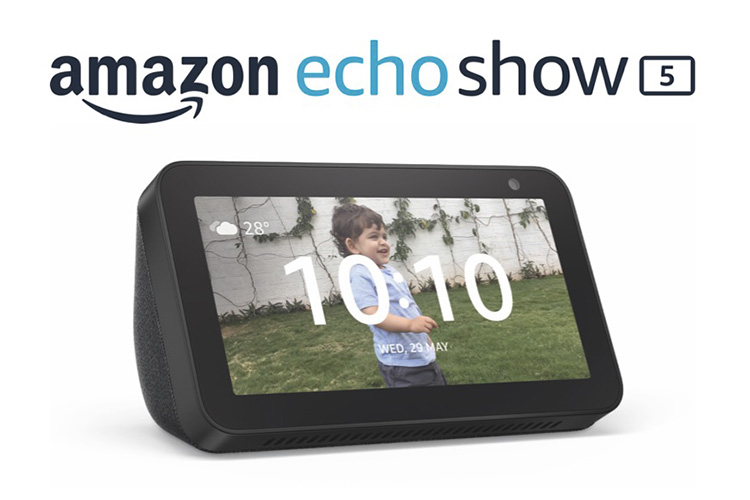 After launching the Echo Show in India last month, for a whopping Rs. 22,999, the US giant has now launched a smaller version of the display-touting Alexa smart speaker in India. Called the Echo Show 5, the smart speaker comes with a smaller 5-inch display, but brings all of the capabilities of its much larger sibling, the Echo Show with its 10.1-inch display.
With a more compact form factor, the Echo Show 5 is aimed towards being an addition to places like a bedside table, a kitchen counter, and similar places where a larger display might not be suitable. Plus, at Rs. 8,999 the Echo Show 5 is also going to be far more affordable for customers.
The Echo Show 5 also aims to put users' minds at ease when it comes to privacy concerns, especially if they're planning on using it in private spaces like the bedroom. The Echo Show 5 comes with a physical switch that turns off the camera on the smart speaker.
Since the Echo Show 5 gets its smarts courtesy of Alexa, it'll work seamlessly with all the Alexa-enabled smart home devices, and also comes with support for Alexa skills that are available to any other Alexa smart speaker.
The Echo Show 5 is available for pre-order on Amazon India right now for Rs. 8,999 and units will begin shipping out in July this year.
Pre-order the Echo Show 5 from Amazon (Rs. 8,999)
Buy the Echo Show from Amazon (Rs. 22,999)
---