Xiaomi's wearables partner, Huami, is all set to launch the Amazifit GTR smartwatch in India next month. According to an official press release, the company has officially confirmed that the device will be available for purchase in the country from early September, although the exact launch date remains a mystery for now. As per the report, the device will be available via Flipkart, but its not immediately clear if it will be exclusive to the platform.
Huami officially unveiled the Amazfit GTR last month, claiming it to be one of the 'smallest and lightest' 42mm smartwatches in the market with a thickness of 9.2mm and a weight of 25.5 grams. The device comes in two sizes – 42mm and 47mm – and three case options – Stainless Steel, Aluminum and Titanium. Alongside the standard models, the company also announced a Swarovski Edition with crystal encrusted bezels and an Iron Man Edition with a themed dial, matte black ceramic bezel, gold-colored case and a red silicone strap.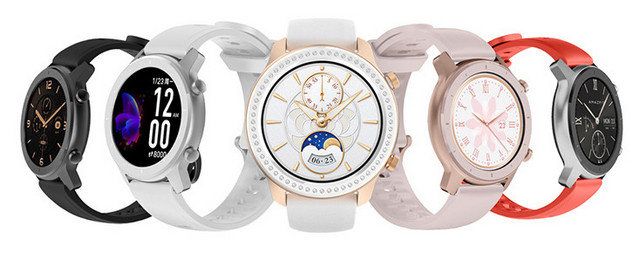 It's not immediately clear if all the options will be launched in India, but we'll hopefully get more info in the days ahead. There's no word on how the devices will be priced in the country either, but in China, pricing starts at 799 yuan (around Rs. 8,000) for the base 42mm model and, goes up to 1,399 yuan (around Rs. 14,000) for the Iron Man edition.
As a refresher, the 42mm model of the Amazfit GTR comes with a 1.2-inch AMOLED display, while the 47mm variant offers a 1.39-inch AMOLED screen. Both are compatible with devices running Android 5.0+ and iOS 10+. While the smaller model is said to offer up to 34-days of battery life, the bigger variant is said to last up to a whopping 74 days on a single charge. Both offer 5ATM water-proofing, BioTracker PPG bio-optical sensors for advanced heart rate monitoring and more.