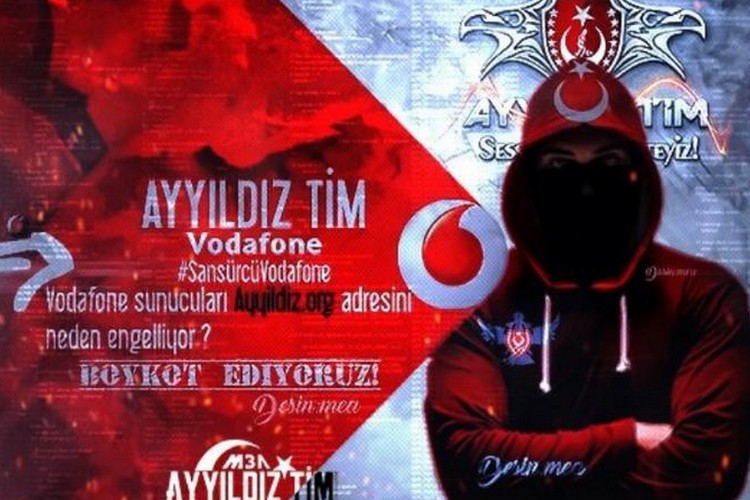 Telecom operators in India are apparently becoming the next target for hackers to send a message. After reports of BSNL's website getting hacked twice in March this year, Vodafone India's official Twitter handle @VodafoneIN was briefly sabotaged by Turkish hackers earlier today.
Ayyildiz Tim, a Turkish hacker group which reportedly has the backing of the country's army, recently took over the official Vodafone India Twitter account and tweeted a cryptic message which read, "Explanation: We apologize as Vodafone from Ayyildiz Tim".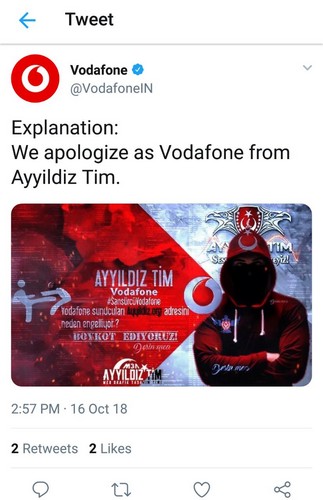 The hacker group posted their first message from the sabotaged account around an hour ago. Minutes later, the hackers posted another ominous message which said "Hello. We came. #AyyildizTim". In addition to the tweets, which have now been removed from the Vodafone India Twitter handle, the hackers also added emojis depicting the Turkish national flag with the word 'TURKIYE' between them.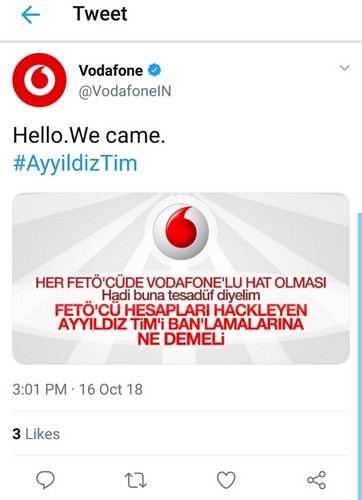 Vodafone India has not tweeted anything about the hack in their Twitter handle, but the account is functioning normally as of now.
The group, which has been known to promote Jihadist ideology and shares some of the extremist views of terror outfit Al-Qaeda, has previously been involved in multiple high-profile incidents in the past. The group, which also goes by the name, Ayyildiz Tim Cyber Army, hacked the campaign website of Republican congressional candidate Peter King ahead of the mid-term elections in the US earlier this month.
Ayyildiz Tim recently hacked the Twitter account of Bollywood actor Shahid Kapoor over the latter's involvement in a film which portrayed a Muslim character in a bad light. The pro-Turkey hacker group is yet to reveal its intention behind sabotaging Vodafone India's Twitter account, but we'll keep you updated if Ayyildiz Tim tweets again.
---