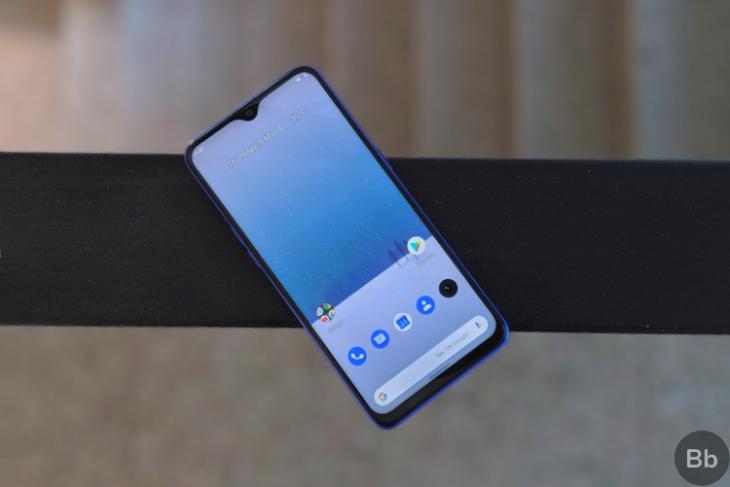 The Google I/O 2019 developer conference saw the release of Android Q Beta 3, a new developer preview for users eager to test out new features coming to the next flavor of Android. Well, these beta builds were previously restricted to Pixel phones, however, we have seen Google expand the same to more and more third-party devices from its OEM partners, of recent.
Android Q Beta 3 has been made available for 23 devices from 12 different OEMs and if you've recently picked the Realme 3 Pro over the Redmi Note 7 Pro, well, you should be excited as the beta is available for you to try out right away. We've installed the beta on our Realme 3 Pro unit (installation guide) to see how stock Android would feel and look, especially since ColorOS aboard this device is often criticized for not offering its users a worthwhile experience.
Stock Android FTW!
Let me start off by saying that installing the Android Q Beta 3 on the Realme 3 Pro was certainly a smooth ride. You don't need to unlock the bootloader and could go about the installation simply by reading our aforementioned guide. We found the setup process an equally hassle-free ride, but let's talk about the software experience itself.
Realme 3 Pro with Android Q Beta 3 onboard sure looks like what we've constantly been dreaming of or requesting the company for – a completely stock Android experience. However, since this is the first beta build for third-party devices, it isn't the most stable and you'll encounter bugs littered all around the OS. It does give you a brief idea of how your beloved stock Android might look or feel on this device.
The Android Q Beta for Realme 3 Pro brings most of the new features that were shown off at Google I/O 2019 earlier this week. This includes the much-awaited Dark Theme, which we've found to be quite inconsistent across the board. While the notification shade can be seen painted in the true AMOLED black, the 'Settings' page has sort-of a gray night mode applied to it and I don't like the inconsistency.
Even though Realme 3 Pro doesn't have an AMOLED display and blacks won't be as deep, I would still love an official dark theme onboard. Maybe we'll see the same fixed with an upcoming beta build.
If you've not been a fan of the pill-based gesture navigation that was introduced with the previous version of Android, i.e Android 9 Pie and adopted in ColorOS 6 as well, then the new 'fully gestural navigation' is live in this build. There's also better location permissions model, smart replies, and more.
Apart from this, you will find all the new privacy and security features that Google took some serious time talking about on stage at the keynote announcement. We cannot be judging this build on Realme 3 Pro in contrast to ColorOS 6 because it isn't really stable, especially when features and official camera app is missing in action.
Buggy AF!
Though we installed the Android Q Beta on our Realme 3 Pro, we don't recommend you instantly do the same as the current build is really buggy. I mean, we've come across several inconsistencies in the UI that may spoil the experience, but the Chinese giant has itself put forth a list of known issues.
Using this build in its current form means you will lose fingerprint authentication, file transfer via USB, screen lock options, inconsistent notch support and a lot more. I've even noticed many apps such as the dialer and camera (which is in-fact the Snapdragon camera app) crashing on me quite often.
If this Android Q Beta was even close to stable, I would've stuck to Android Q instead of rolling back to ColorOS. It's my opinion and choice though. There's a possibility that you prefer ColorOS over stock Android and well, that's great. ColorOS 6 is pretty polished and offers a fun user experience.
Finally, Realme jumping on the Android Q beta bandwagon might have elevated your respect for the brand but wait for the next beta to try out all these new features. Also, this in no way means you'll be getting a stock experience on the Realme 3 Pro when Android Q officially arrives later this year. With this installation we just wanted to see how it would feel to get Stock Android running on Realme 3 Pro. While in its current form it is almost unusable we can imagine a future where this could have worked out. Let us know your thoughts on the subject in the comments section below.