Okay, so guys, I will be honest. When I walked into the theater to watch The Marvels, my hopes were not exactly high, but oh boy, do I love to be proved wrong. The Marvels turned out to be a good flick which is pretty nicely done. The action sequences in this movie are well made and the VFX is also decent but if you ask me, the best part about this movie was the insane chemistry between the three leads. Somehow, their partnership feels almost natural as if they have been working as a team for quite some time. Now, coming to the exciting part, the Marvels with its ending set up something really really exciting, and I can't wait to let you all know about it. So without any more delay, let's dive right into it!
Spoiler Warning: This article contains spoilers for The Marvels movie.
The Marvels Ending Set up the Young Avengers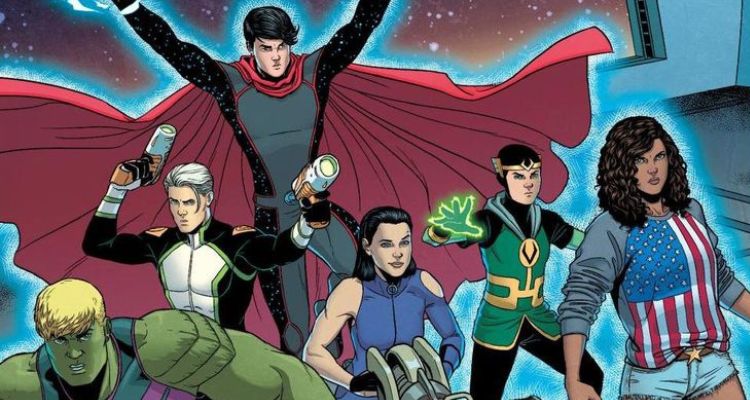 By the end of the movie, we get to see a very familiar face of Kate Bishop, last seen in the Hawkeye series. As soon as she enters her house we see Kamala Khan sitting in the chair waiting for her. She tells Kate that she is out looking for young superheroes in order to assemble a team. Kamala then mentions Cassie Lang when she says "Did you know Ant-Man has a Daughter?". By the end of this scene, we get to see Kate agreeing to join the team Kamala is making.
Now, let us connect the dots. We got to see Iron Heart in Black Panther: Wakanda Forever, before then we were also introduced to Eli Bradley in Flacon and the Winter Soldier. For those of you who don't know, Eli became a superhero called Patriot in the Marvel Comics. Other than that, we also got to witness Kamala Khan in Ms.Marvel and Kate Bishop in Hawkeye.
Oh, and how can we forget seeing America Chavez in Doctor Strange in the Multiverse of Madness and finally, Kid Loki in the Loki series? Do you guys see a pattern here? If not, let me tell you. If you have read any of the Young Avengers comics, you know that all of these characters are part of a superhero team who act as a descendant of Earth's mightiest heroes, the Avengers called The Young Avengers.
Where Could the Marvels Ending Lead To?
My friends, it seems that Marvel has just given us a canon to a live-action Young Avengers through The Marvels. Now, we don't know when it will happen or how it will happen but looking at how The Marvels ended, it will certainly happen, and if you think the mind blowing-ness of The Marvels is just limited to this, wait till you read about The Marvels post-credit scene. Now, wherever this goes, and in whatever direction Marvel chooses to take us, what we have come to discover is super exciting, and I for one, am really looking forward to it. Do let me know in the comments what you think about this and stay tuned for more updates!
---
Load More