Sony has today launched the SF-G64T and the SF-G128T, two new SD cards in the SF-G series which are claimed to be the world's toughest SD cards with high data read and write speeds.
Aimed at users who want to capture images and shoot video in rough terrains and in adverse weather conditions, the new Sony SD card comes in 64GB and 128GB variants and is now available from Sony Center, Alpha Flagship and authorized retail stores across the country. The SF-G64T (64GB) is priced at Rs. 13,290, while the SF-G128T (128GB) carries a price tag of Rs. 24,590.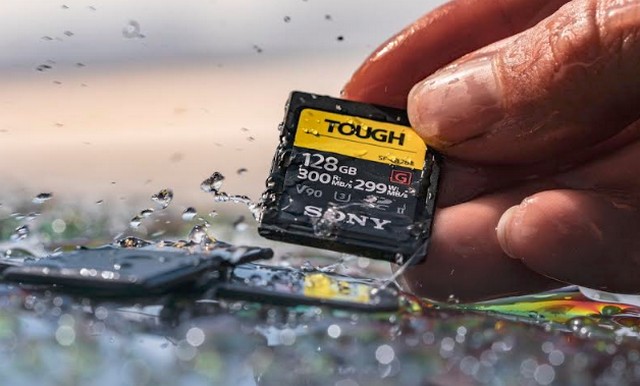 The new SD card from Sony comes with an IPX8 rating for waterproofing and IP6X rating for dust-proofing. Sony claims that the SF-G series card is also X-ray proof, magnet proof, anti-static, temperature proof and features a UV Guard for protection against Ultraviolet radiations.
The storage device is considered to be 18-times stronger than a conventional microSD card and can withstand a bending force of up to 180N, while also being able to sustain drops from a height of up to 5 meters. The SF-G series SD card is claimed to feature the world's first one-piece molding structure with a rib-less design, which grants the storage device additional durability and makes it resistant to issues such as broken plastic casing, data protection lock or a damaged connector rib.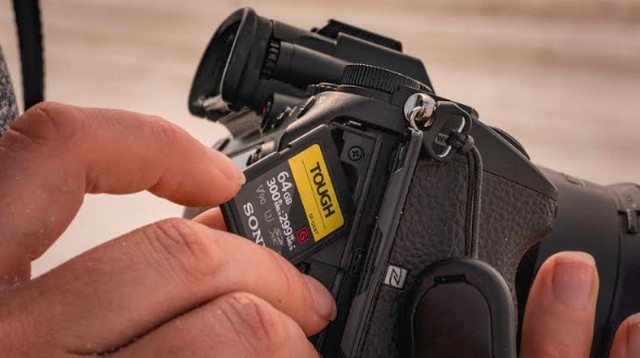 In addition to the durability aspect, the SF-G series SD card is claimed to provide the world's fastest write speed of up to 299MB/s, which means buffer clearance is minimized and also supports the  V90 standard of video speed class. The SD card's peak write speed is 300MB/s, so transferring photos and videos won't be a time-consuming process. The device also comes with a File Rescue Software to help users recover media files.