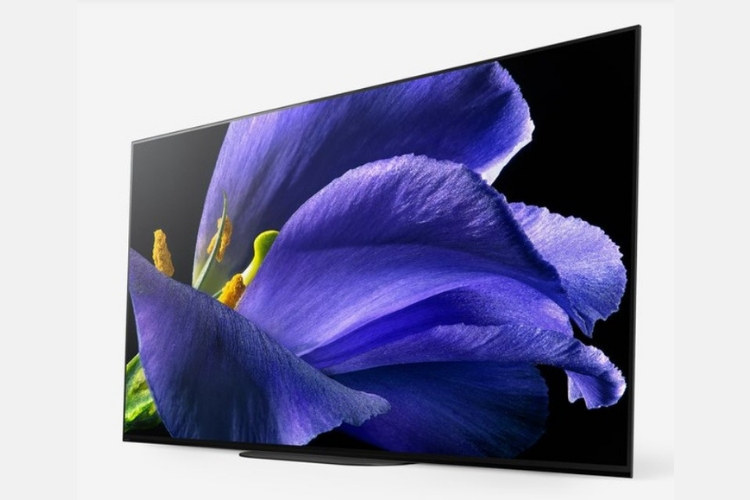 While the budget smart TV segment in India has now fallen into the hands of Xiaomi and other fledgling brands, the premium TV market is still dominated by the likes of Samsung and Sony. Keeping that in mind, Sony has today expanded its renowned BRAVIA portfolio with the launch of the Master A8G and A9G smart TV series in India.
Sony first showed off its new BRAVIA Master A9G OLED TV lineup at CES earlier this year. These Android TVs feature a 4K OLED display panel, with a resolution of 3840 x 2160 pixels and support for HDR10 and Dolby Vision. This means it's capable of displaying high dynamic range content from Netflix and other streaming platforms. Sony backs up HDR10 with its Pixel Contrast Booster technology for even vibrant output.
https://www.youtube.com/watch?v=Pq8JkcXPEQk
These smart TVs pack a 60W speaker unit with two actuators, two subwoofers and this is backed by Sony's Acoustic Surface Audio+ technology. There's also Dolby Atmos and DTS Digital sound support for a stereo surround-sound experience.
The Master A9G smart TVs are powered by Sony's Picture Processor X1 Ultimate, coupled with 16GB internal storage. It runs Android TV with support for the Play Store, the Google Assistant, Alexa, Apple AirPlay, and more. It includes Netflix pre-installed and is calibrated to improve the picture quality of its original TV shows.
As for the A8G OLED TV lineup, it packs all of the same features as its elder sibling – the Master A9G except that it's powered by the X1 Extreme chipset. The connectivity options onboard include Wi-Fi/802.11ac, Bluetooth 4.2, an Ethernet port, 2 USB-A ports, 4 HDMI input port, microphone port, and built-in Chromecast support.
Both the Master A8G and A9G series include two variants, i.e one 55-inch and other 65-inch Android smart TVs. The Master A8G has been priced starting at Rs 2,19,900 for the 55-inch variant whereas the 65-inch variant retails at Rs 3,19,900.
Sony Master A9G series sees you shelling out a jaw-dropping Rs 2,69,900 for the 55-inch variant and Rs 3,69,900 for the 65-inch variant. So, do you look forward to picking either of them up? Do tell us in the comments down below.
---