Our updated Roblox Funky Friday codes list will provide you with plenty of valuable rewards in the rappers paradise.
If you want to try all the codes, we have included both working and expired code lists for you.
To redeem the codes, launch Funky Friday -> click the Twitter bird button -> type the code and redeem it.
Funky Friday is possibly the best game to show off your rap skills in Roblox. It offers a fun ride full of music and dance battles. However, if you're just joining the fun, you would not want to enter a place full of superstars as a newbie. So, we have compiled Funky Friday codes for you to redeem and get free points to shop in-game.
Working Funky Friday Codes
The Roblox codes listed below are working as of December 1, 2023. We will remove the codes as soon as they stop working and will add new ones as they become available, so bookmark this page and return back for the latest codes.
SPOOKYMIC: spooky time microphone (NEW)
TAMBRUSHISBACK: free speaker
funkymillion: free special microphone
1yearscoop: one year scoop microphone
1yearfunky: 1,000 points
2v2!!: sakuroma microphone
CHEEZEDTOMEETYOU: cheese microphone
XMAS21: candy cane animation
1BILCHEESE: funky cheese animation
9keyishere: 500 points
MILLIONLIKES: radio emote
100kactive: 250 points
Halfbillion: 500 points
smashthatlikebutton: 300 points
250M: Free points
1MILFAVS: Boombox animation
100M: 500 points
19DOLLAR: RickRoll animation
How to Redeem Funky Friday Codes
A rap battle can feel easy if you are prepared. That is why follow the steps below to learn to redeem the codes in Funky Friday and become battle-ready:
Launch Funky Friday and click the Twitter Bird icon on the top of the screen.
After that, click on ENTER HERE and type a code from our list above.
Finally, click REDEEM to receive your rewards.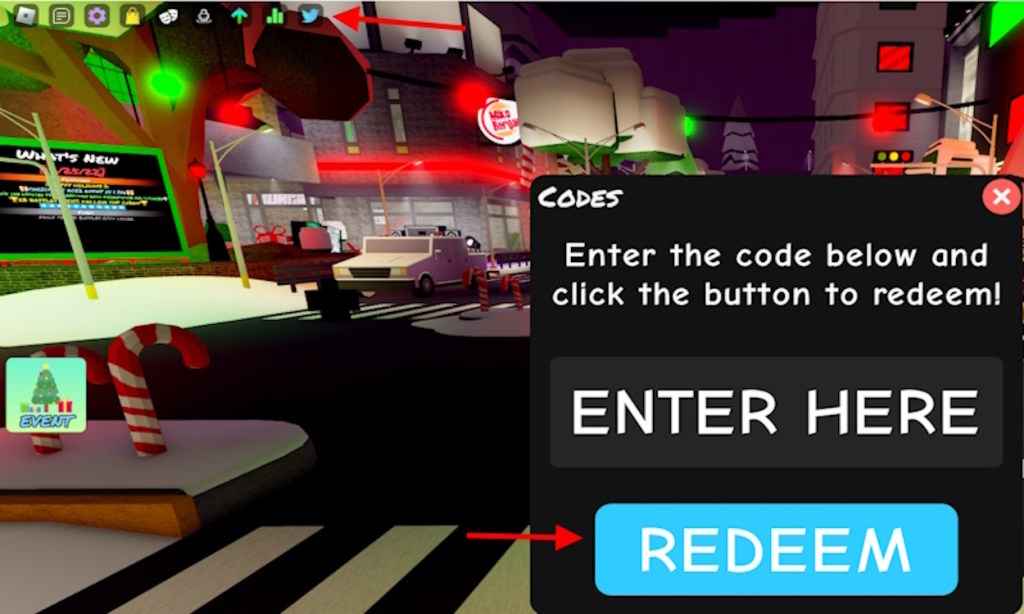 As Funky Friday has no expired codes yet, you can rock the codes and gather all the rewards. You can enjoy this musical phenomenon as close to reality in Roblox on Oculus Quest VR headsets.
---
Load More