Pikachu, I choose you. I remember the good old days when Pokemon was everything we kids could think and talk about. Regularly watching the episodes, exchanging the playing cards, and a lot more. Well, times may have changed, but our love for Pokemon remains unchanged and we'd give anything Pokemon-related a try – at least once.
And that's the reason why we're having this conversation right now. I bet a lot of you have spent a chunk of your time wandering the streets when Pokemon Go came out, but the hype around the AR game has since diluted. However, for you Pokemon enthusiasts out there, I recently stumbled upon a new Pokemon game titled Pokemon Rumble Rush, so let's take a look at what it has to offer:
Pokemon Rumble Rush: A Simple, Cutesy Adventure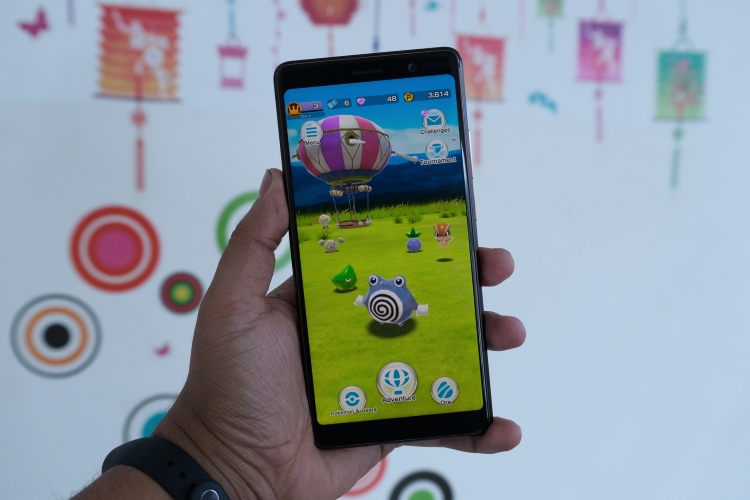 Pokemon Rush Rumble is the fifth instalment in the Pokemon Rumble series, which had started out about 10 years ago, but it's the first title to launch for smartphones. And it's exciting to have another Pokemon game debut on Android devices and coming to iOS as well.
Though I haven't tried any of the previous Rumble titles, I have learned that the mobile game is quite different as it doesn't have a story driving the adventure. Instead, it only sees the trainer visiting different islands, battling a ton of Pokemon, defeating the Boss (Ivysaur, Raichu, and other evolved first-gen Pokemon) and capturing other Pokemon in this repetitive journey. Well, that's basically the core of the experience here.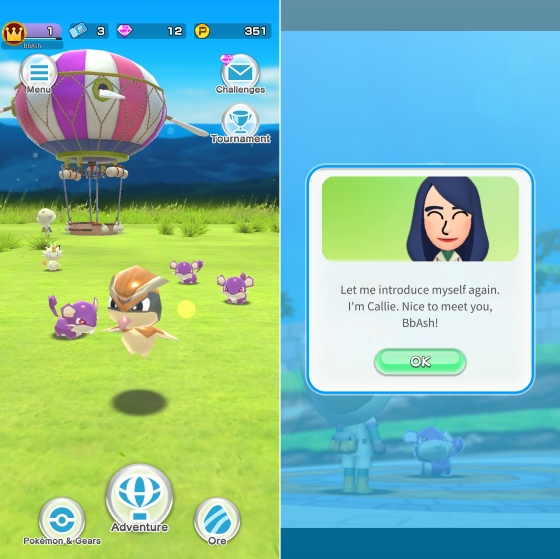 You start off with Ratata and are guided through how Pokemon Rumble Rush works by Professor Callie, who will keep popping in from time-to-time to teach you about how to progress further and use gears which help improve stats, speed and the attacking power of the Pokemon.
You also have the option to send Pokemon to the club like you could do in the original series – back to Professor Oak. You get in-game coins in return, which can be used to upgrade gears and other items.
Gameplay: Tap, Tap, Tap to Catch Pokemon
Talking about the gameplay, it's really simple. I mean, it is as simple as it gets. It's so simple that even 3 or 4-year olds who've never even heard of Pokemon can enjoy the game. The only thing you need to do once you have selected 'Adventure' mode and chosen the location you want to look for Pokemon (for which you need Guide Feathers, which you mostly earn at the end of battles) is to tap the screen.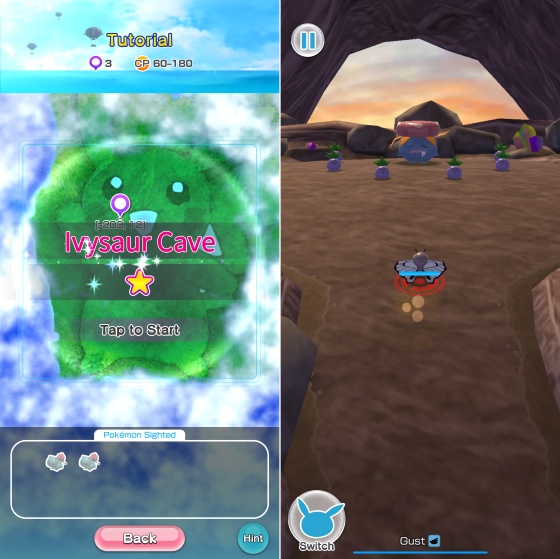 Yeah, I'm not even kidding. The Pokemon you select to fight will drop into the battlefield from a hot air balloon and automatically start charging towards the enemy Pokemon it's about to attack. You simply need to tap on the screen to make it attack them. Yep, that would have to be easiest controls I've ever encountered in a game. You do nothing else, which means you can even complete battles with a blindfold on.
You have HP enough to fight enemies without being eliminated (well, at least it did not happen with me) and don't actually need to dodge incoming attacks, however, if you're looking to escape powerful attacks from Boss Pokemon, then swipe in the direction you want your Pokemon to move. It'll do a barrel roll and move in that direction right away. This can also come in handy when you're not in the mood to fight Pokemon that appear along the way of your battles.
Pokemon Rumble Rush is fun to play in the beginning, especially since you're fighting a bunch of Pokemon and adding new members to your team. You are gonna be excited to catch new Pokemon, catching the same Pokemon with higher CP, aiming to collect more Guide Feathers to explore new locations and more. However, this excitement is going to wear off real soon as the gameplay will get repetitive and you'll have to invest energy in random battles to gain Guide Feathers or invest money to get Poke Diamonds and move forward in the game.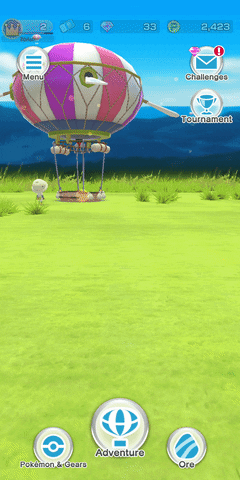 Putting all that aside, I've come to really love the Pokemon art style used in the game, which is resemblant to the original Rumble games. It's absolutely adorable and the tiny Pokemon figures, even the newer generation ones, all just look so cute and squishy. They even respond with hearts when you pet them on the homescreen and you cannot hold back an 'Awwww' from escaping the mouth.
The graphics are pretty good, the interface too is simple to navigate and understand. There are no cluttered settings as well. It's all smooth on this front. I'm going to Boss Pokemon a pass because they have intentionally been made to look angry and they outright attack at you the moment you enter their territory.
You may also notice in the GIF attached on your left an option called Ore. Well, do you remember me talking about something called gears? These ores are the origin point for the same and could usually be gained after defeating a boss or other regular Pokemon battles. Magneto swoops in and picks up the ores for refinement, which can take anything from 2 seconds to 30 minutes. It's just a great way to gain gears and increase the power of your Pokemon to match the requirement of Boss levels.
It's a Pokemon game, so there's obviously a Pokedex available here to help you to keep track of the Pokemon you've encountered or captured. There may be times when only a new Pokemon's silhouette appears in the Pokedex, even though you've captured it. Well, this means you need to capture that more than once to see info on the same.
Pokemon Rush Rumble: Best for Killing Some Time!
Being the first mobile installment in the series, Pokemon Rumble Rush is a pretty good attempt at trying to give more Pokemon fans access to a popular game format. It's an adorable and entertaining mobile game, which sees you tapping hours on end to defeat Pokemon (cute ones at), exploring new islands on the huge Pikachu-shaped map, and trying to boost the Pokemon in your arsenal to defeat the Super Bosses you encounter.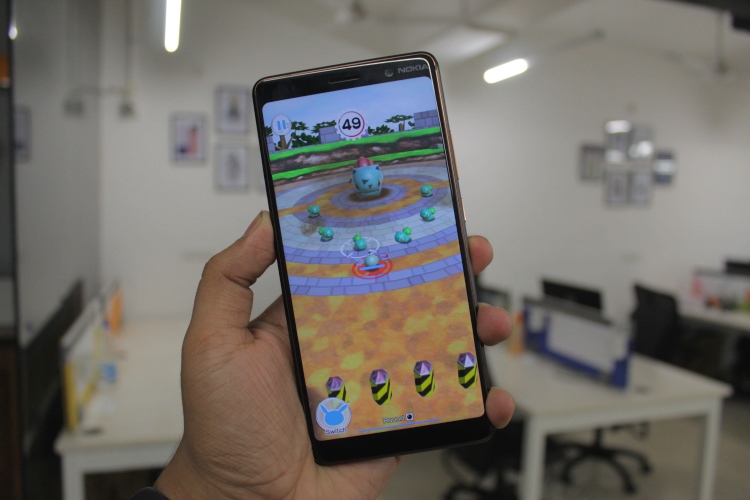 While this sounds fun, Pokemon Rumble Rush loses its charm pretty fast and someone who's not a huge Pokemon fan will lose interest in the game sooner than later. It's the minimal involvement of the user that made it feel lacking for me, but kids will certainly adore it. You can play it to kill some free time, that's all.
Have you tried out Pokemon Rumble Rush yet? If not, download the game from the link below and let us know your thoughts in the comments section.
Download Pokemon Rumble Rush (Android, Free)
---
Load More