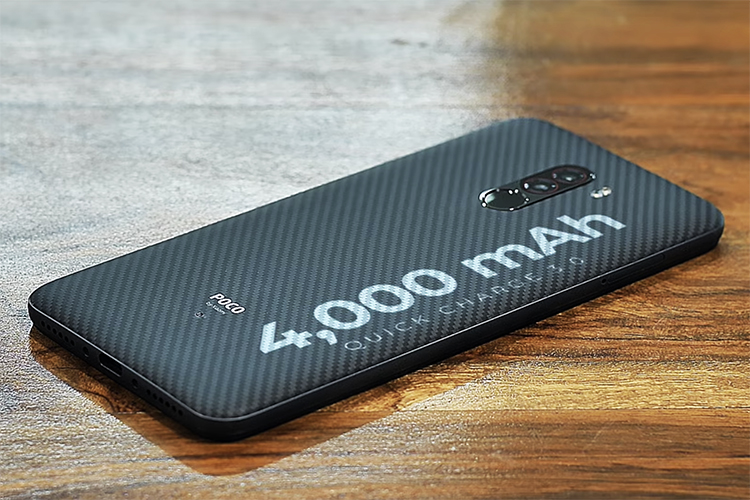 The ripples from Poco F1 making a splash in the mid-range segment can be felt spreading through the market more than two months after its launch. The F1 is arguably the most smartly-priced phone this year, and as we know there's also room for more improvements.
Xiaomi didn't tell us about Poco's support for AptX and the F1's resilience against water splashes until well after the launch. Another hidden feature which recently came to our attention was support for Qualcomm's Quick Charge 4+ protocol on the Poco F1.
At the time of the announcement, Xiaomi and Poco spoke Quick Charge 3 support without any mention of Quick Charge 4+ or even Quick Charge 4. Then, almost 20 days following the launch, Poco informed fans and users that the Poco F1 supports Quick Charge 4.0 only to take the tweet down later.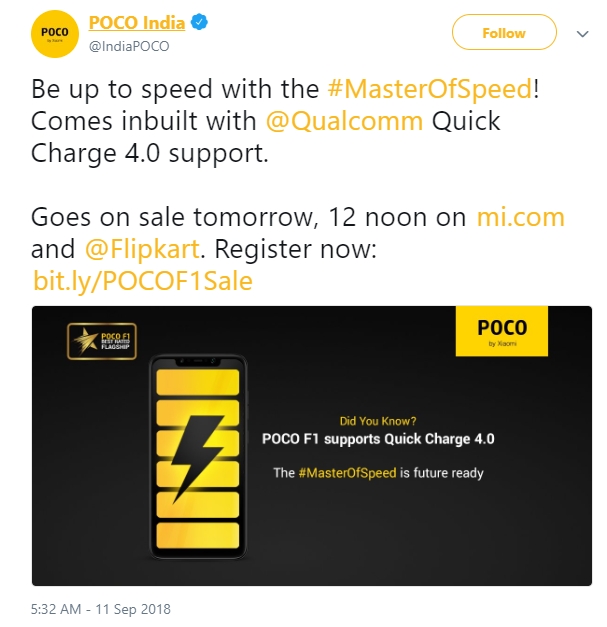 Now, the issue has come under the limelight again as Qualcomm has updated its list of devices and chargers which are officially certified with Quick Charge capabilities. Poco F1 has been listed with support for Quick Charge 4+. That make you giddy, but here's why Xiaomi is not exactly talking about it.
Faster Charging Support but Slower Charger in Box
Xiaomi is silent because the charger in the box with the Poco F1 supports Quick Charge 3 only and is rated at 18W instead of 27W, which is the power rating of Quick Charge 4+. So, in order to utilize the faster charging, you'll need to buy a charger which supports that standard.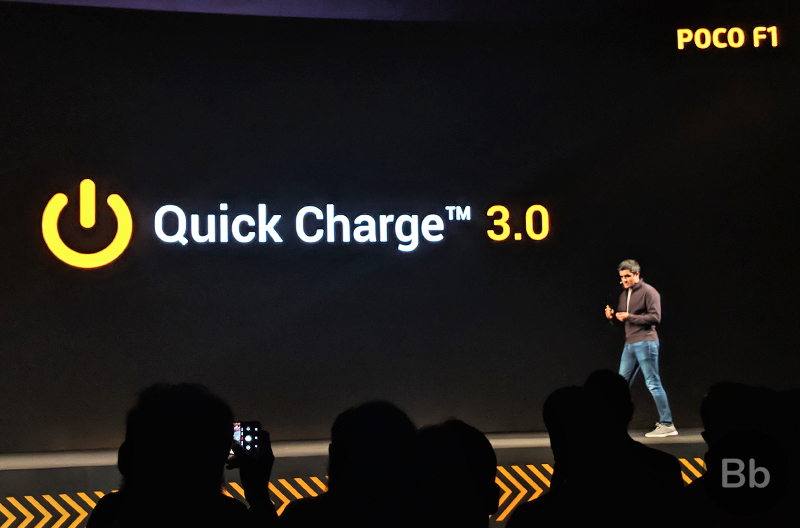 Quick Charge 4+ is obviously faster than QC3 or QC4, but you'll need a charger brick that runs on USB Power Delivery (USB-PD). Unlike OPPO's VOOC or OnePlus' (previously called Dash Charge) fast charging, USB-PD is a universal standard and not limited to a brand. This means that when the standard is more widely popular, you might be able to charge numerous devices from different brands using the same charger.
While charging on Poco F1 is limited to 27W, the future is promising. USB-PD supports a maximum charging rate of 100W which means theoretically you can charge smartphones 5 times faster but we aren't there just yet in terms of the battery tech that can support this.
Quick Charge 4+: Faster & Securer
Qualcomm says that Quick Charge 4+ is up to 15% faster than Quick Charge 4, which itself was 20% faster than QC3. Another benefit of the new standard is that it keeps the device 5-8° C cooler than Quick Charge 3. Quick Charge 4+ is also claimed to be 39% more efficient than Quick Charge 3.
All of these benefits add up to faster charging and a lesser risk of any form of overheating or explosion.
Awaiting an Official Statement
We've written to Xiaomi for an official word on this and also on the availability of an official Xiaomi 27W charger in India.
Hey. The test did not work. It did not fast charge. However, the one we used was not a certified QC 4.0 charger. Gotta test it with another device.

— Rahul Srinivas (@whizkidd) November 3, 2018
We're yet to test the real-life effects of the faster charging but we don't have a compliant charger with us right now.
We'd love to hear from you about how you think your life would improve with faster charging on the Poco F1. If you are interested in buying the Poco F1, you can watch our review to make up your mind.
---