The name OnePlus has become synonymous with the 'value for money' tag; you simply can not deny that OnePlus offers a premium experience without burning a hole in your pocket. But that's a reputation built on its phones, including the OnePlus 6T.
Now the company has ventured into accessories such as earphones, announced plans to launch TVs and also unveiled a new backpack. Today we have the OnePlus Explorer Backpack in its Slate Black avatar for review which is priced at Rs. 4,990.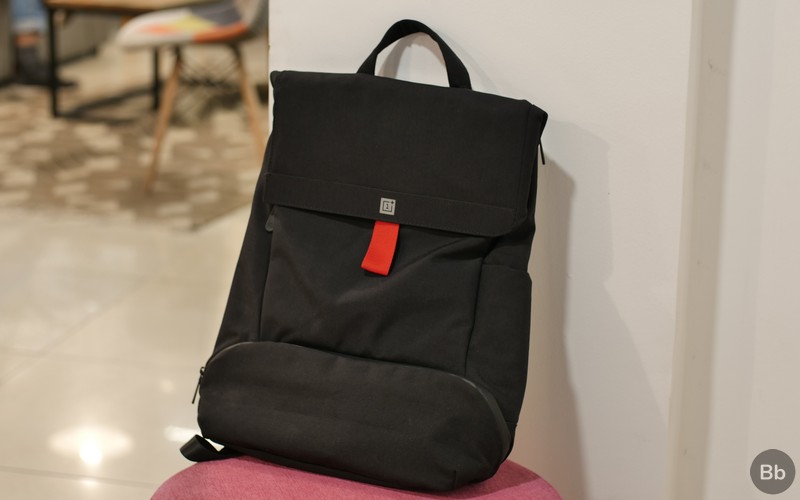 Yes, the price tag is on the higher side for a backpack, as you can get one from a host of reputed brands at a much lower price point. But guys, this is OnePlus, and regardless of if that makes you go 'yay' or 'nah', let's find out what the OnePlus Explorer backpack does to command that price.
OnePlus Explorer Backpack Specifications:
Before we delve into the details of the OnePlus Explorer backpack's design and features, let's take a gander at what it has to offer:
| | |
| --- | --- |
| Dimensions | 340 mm (W) x 130 mm (D) x 465 mm (H) |
| Weight | 860 g |
| Exterior Fabric Material | 100% Nylon (Cordura) |
| Interior Lining Fabric | 100% Polyester |
| Compartments | 3 |
| Pockets | 8 |
| Shoulder Straps | Padded with real Dupont Kevlar fiber sewing line |
| Laptop Strap | Yes |
| Rear Padding | Yes |
OnePlus Explorer Backpack Materials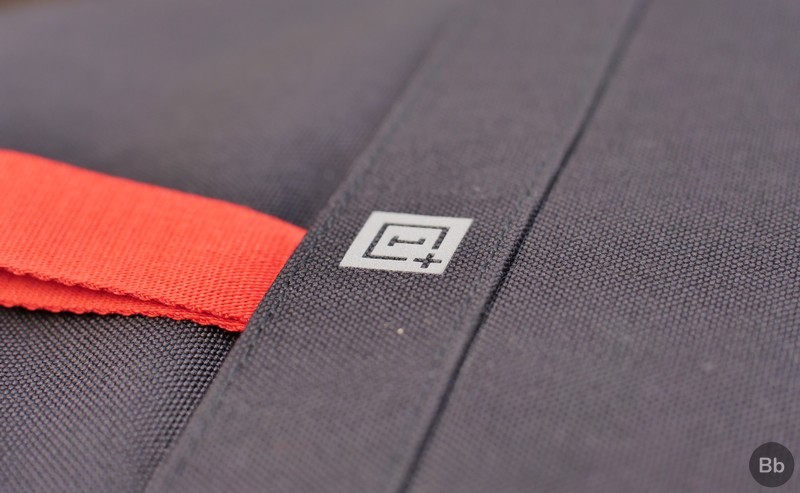 Now that we've done a rundown of the OnePlus Explorer's specs, let's talk about the material quality. We have the Slate Black version of the OnePlus Explorer backpack which is made using high-grade nylon fabric marketed as Cordura. It's highly durable and also abrasion resistant, which makes it ideal for bags and such.
The backpack's exterior is made entirely out of Cordura, while the internal lining is 100% Polyester. The texture of the fabric is a little grainy, but it looks amazing and feels very premium. The OnePlus Explorer backpack also comes in a Morandi Green color option which is made out of 100% polyester inside as well as outside.
The shoulder straps have a genuine Dupont Kevlar fiber sewing line and have a thick padding to provide maximum comfort when the backpack is fully stashed. The entire rear surface is also well padded to further up the ante of comfort. Needless to say, the attention to detail paid by OnePlus in creating the Explorer backpack is quite evident and very commendable.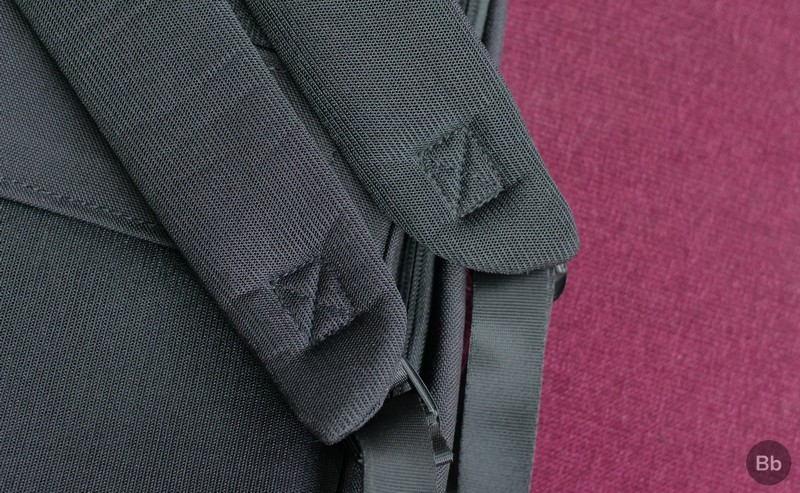 The adjustable shoulder straps are quite smooth which make the process of adjusting the bag's position on your back quite convenient, but they are not velvety enough to lose their grip on the clips. Overall, the OnePlus Explorer back is a premium accessory from head to toe, and it certainly has the looks and features to push it further up your wishlist.
OnePlus Explorer Backpack Design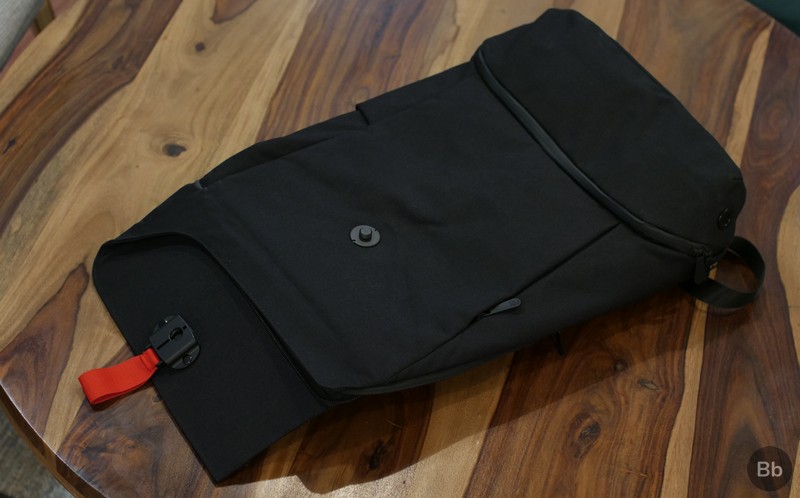 When it comes to look and feel, the OnePlus Explorer backpack is stylish and premium. And this carries forward in the design too. OnePlus has stuck to what we know the brand for i.e minimalist design almost to the point of being utilitarian. Even so, the OnePlus Explorer backpack is a head-turner. I carried the bag with me for around a week, and in that span, I got plenty of envious looks from my friends and colleagues.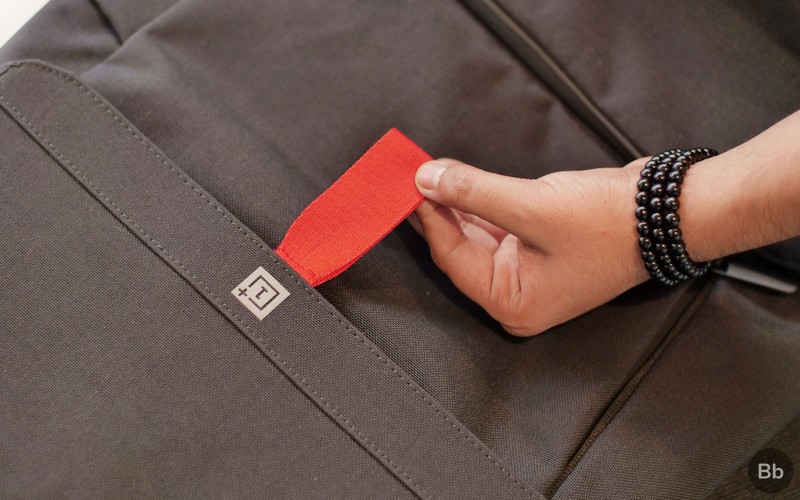 The Explorer backpack has a total of 3 compartments and 8 pockets, and to be honest, that number is sufficient to house all the necessary items whether you are a student or plan to use this as your work bag.
The bag has a front flap which covers an L-shaped zipper leading to the main compartment and has a single haul loop in OnePlus's signature red color which adds to the Explorer backpack's classy looks. But that red haul loop is not just an eye candy because pulling it downwards opens up the magnetic buckle which keeps the top flap in its place.
The magnetic buckle's implementation makes opening the bag quite convenient, as you just have to give it a little tug to unlock the buckle, while folding the flap across its natural crease will cause the magnets in the buckle to automatically snap into place. I tried to verify whether the buckle mechanism is just a gimmick and is prone to failure, but so far, it has worked perfectly.
Some people might question having a flap with a magnetic clasp blocking the main compartment?' Well, I can agree with it to some extent, but that flap is an integral part of the bag's design and helps it stand out from the crowd of other backpacks wit ha traditional zipper channel on top. I actually appreciate what OnePlus has done, trying to set itself apart from other backpacks.
OnePlus Explorer Backpack Capacity
While design and material quality is one thing, the main point of a bag is to hold your things safely. OnePlus Explorer backpack is very spacious; The main compartment has ample amount of space and can easily accommodate a few notebooks, files, a laptop, and at least a few textbooks or a couple of novels without a hitch.
Below it sits the laptop compartment which has a strap to keep up to a 15-inch laptop in place. I could easily fit my Thinkpad T470 in the laptop slot with ease, despite it being one of the thicker laptops out there. The padding on the top surface for the laptop is thinner compared to the bottom cushion, but it can protect your laptop well.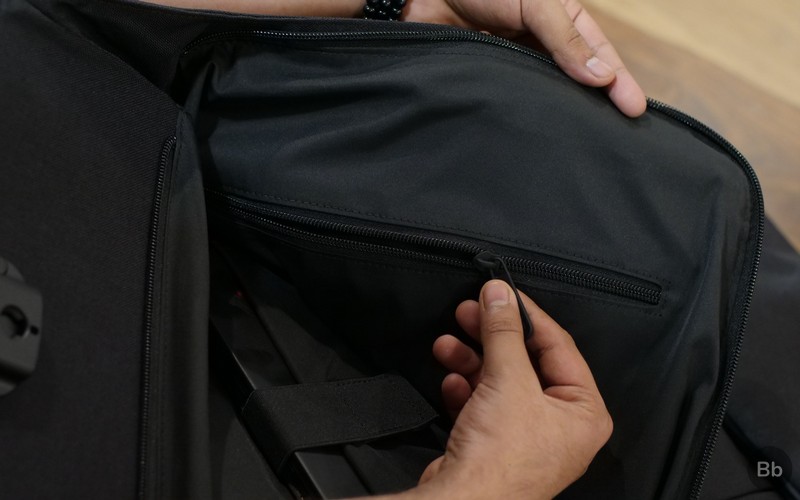 There is also a small pocket on the top of the main compartment where you can stash away stationery items as well as a charger, earphones and power bank among other objects.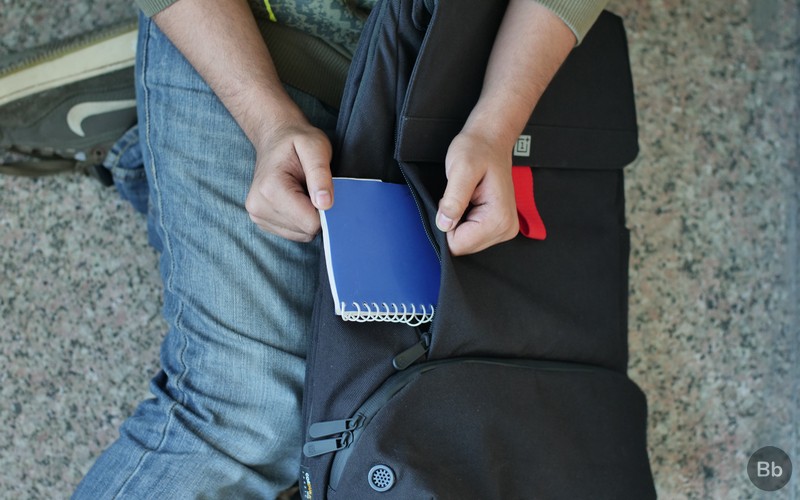 On the front is another small pocket which is deep enough to easily accommodate a laptop charger or any other item you want to tuck away.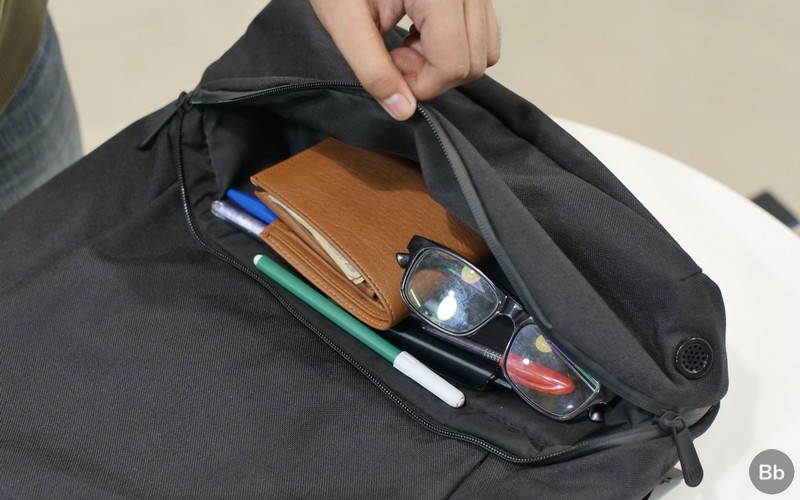 At the bottom is a wide pocket which is lined with a water-resistant material that won't let liquid seep into other parts of the backpack. This pocket is completely reversible so that it can be cleaned with ease. It's great to keep an umbrella or wet shoes.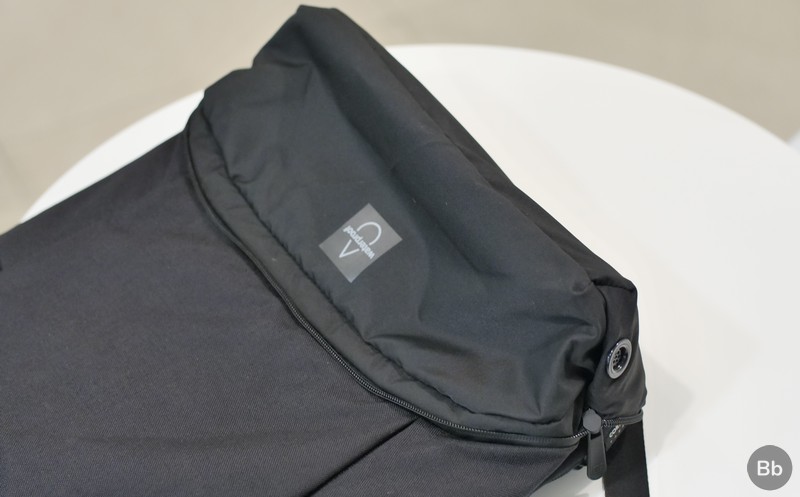 A noteworthy addition here is the circular vent at the corner, which can prove to be quite helpful in draining out the water if you put your soaked umbrella in it, and also airs out te compartment to prevent bad odor.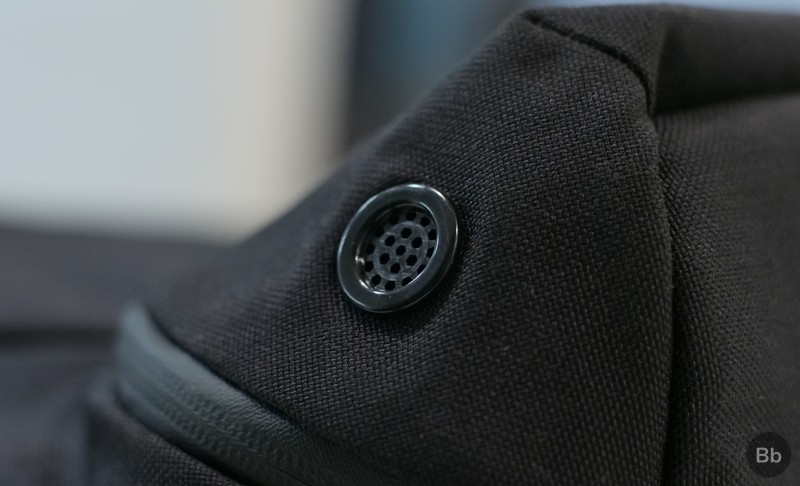 On the left edge of the OnePlus Explorer backpack is another full-size compartment where you can store documents. And hey, if you are worried that they will get crumpled, the thick padding on the rear surface will prevent it in most cases. I put a copy of some school documents in this slot and commuted for over an hour in the metro, and didn't see any creases or wrinkles.
There is also a small water bottle pocket on the side, but it doesn't take in anything thicker than a soda can or a camera lens.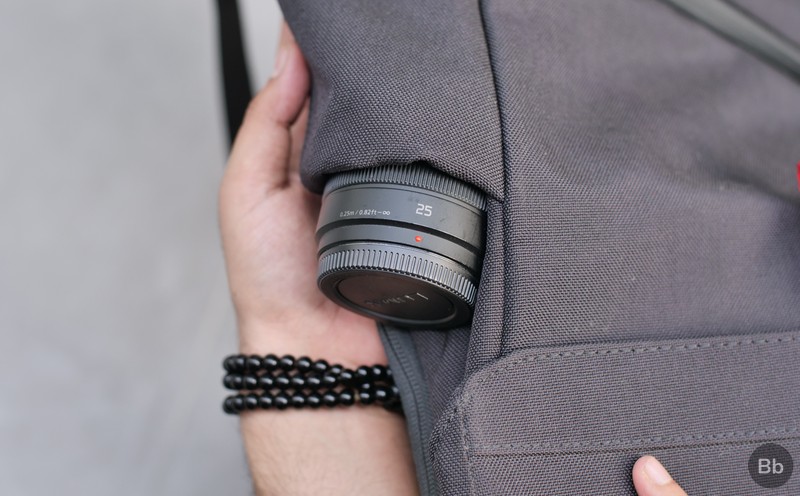 On the back is another pocket which is large enough to store a PS4 disk. It's also protected by thick padding, so you can also stow away an extra smartphone in there.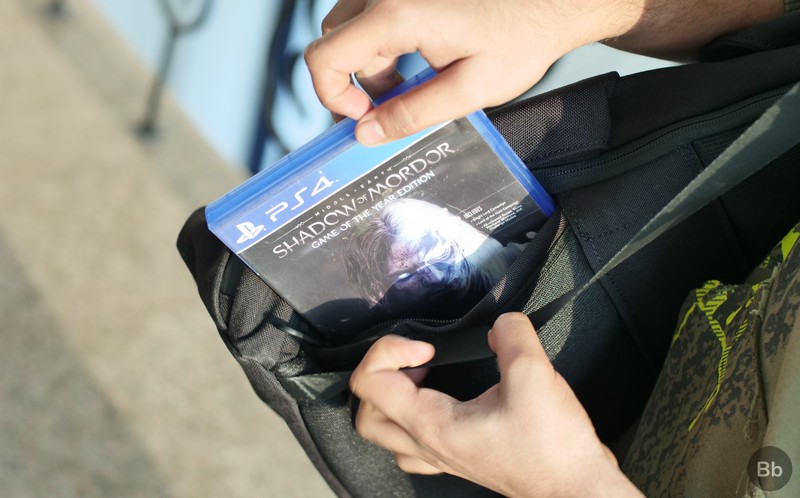 OnePlus Explorer Backpack Usability
The OnePlus Explorer is by no means reasonable, but if you want your backpack to be comfortable above all else, you won't be disappointed.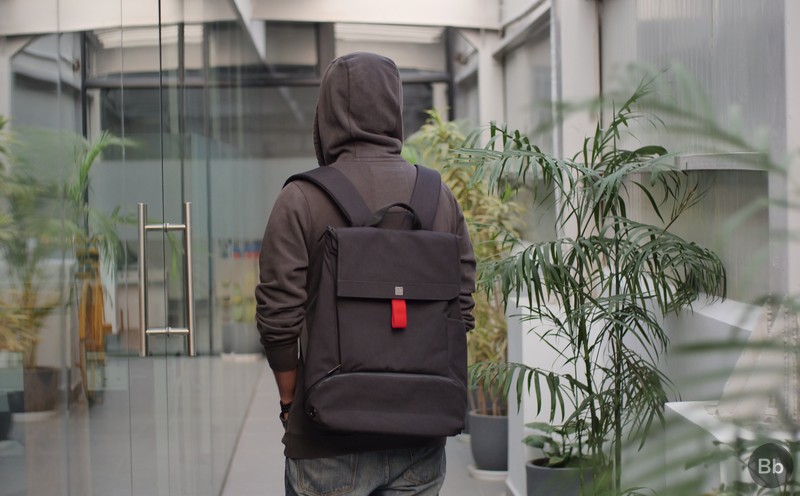 The backpack weighs 860 grams and has thick padding on the shoulder straps as well as the entire rear surface, which feels great when you are wearing it.
The padding is lined with breathable fabric so your clothes don't get all sweaty from carrying it in the heat.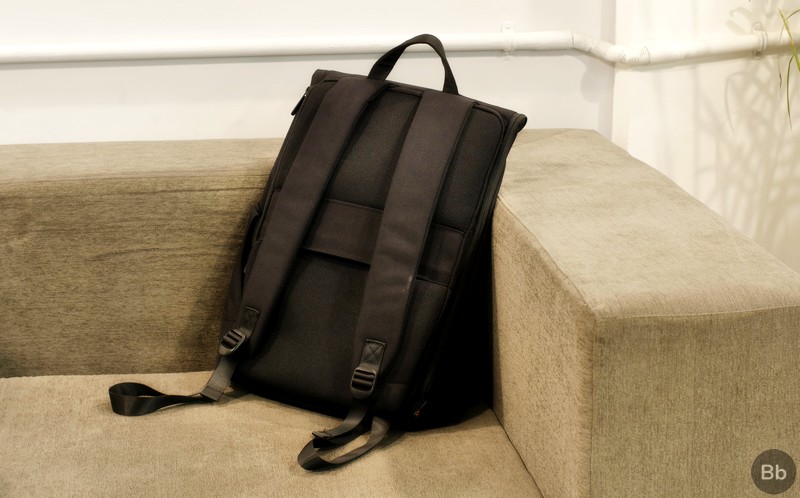 OnePlus has also fitted a horizontal strap on the Explorer backpack's rear which means you can easily keep your backpack attached to a handle of your strolling bags when traveling.
The zippers are smooth, but you might encounter a slight issue while using the OnePlus Explorer as your daily driver. The main compartment's zipper has an L-shaped design, which means it only opens till the top-right corner of the main compartment and not all the way around to the left edge. Secondly, the flap on the bottom-right corner of the main compartment further blocks your laptop or files if you insert them sideways.
OnePlus Explorer Backpack: Pros and Cons
If you don't mind splurging Rs. 4,990 on a backpack, then the OnePlus Explorer is definitely the best option right now, be it for the style, quality, utility or comfort.
Pros:
Premium materials
Stylish and comfortable
Water-proof compartment
More than enough capacity
Cons:
Gets dirty easily
The L-shaped main compartment doesn't open fully
Can only be bought via an invite
OnePlus Explorer Backpack: Should You Buy It?
The OnePlus Explorer backpack is yet another excellent offering from OnePlus, but it is quite difficult for me to recommend it given the price. You have tons of alternatives from brands such as American Tourister, Samsonite, JanSport, Wildcraft, Nike and others who can match the OnePlus build quality and materials, at a lower price.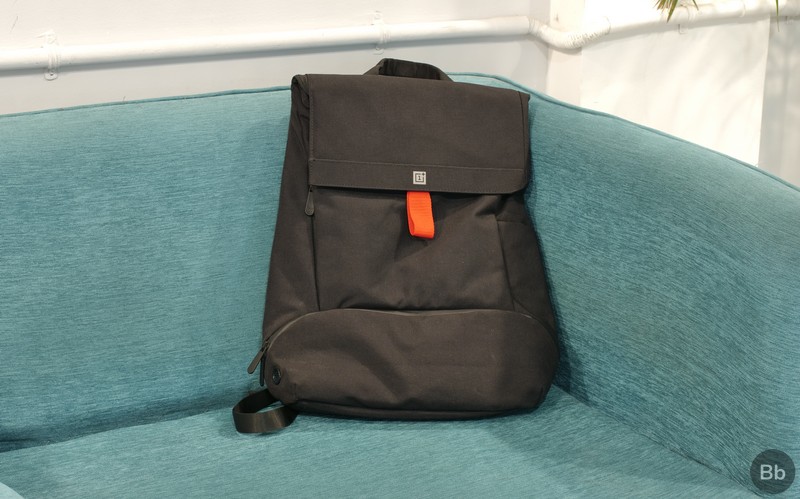 The Explorer backpack knocks it out of the park when it comes to design, build quality and wearer comfort, but I suggest you take a look at the alternatives before splurging on it.
There are simply too many backpacks out there. But if you want to purchase a backpack in the Rs. 5,000 price bracket, the Nike Training Max Air (Rs. 4,315), Wildcraft Imprint 3 (Rs. 4,799), Victorinox Essentials Gear Pack (Rs. 4,310), CAT Urban Mountaineer (Rs. 3,798) and the Skybags TOUR 45 Weekender (Rs. 3,990) are a few options worth considering, and in the same ballpark as the OnePlus Explorer backpack.
However, if you want to buy a backpack without emptying your wallet, the Skybags Crew 4 (Rs. 2,999), Xiaomi's Mi City 16 (Rs. 1,599), American Tourister Helix (Rs. 1,750) and the Skybags Geek 05 (Rs. 2,054) are great alternatives.
If you have the cash, the OnePlus Explorer backpack is totally worth it.
OnePlus Explorer Backpack Review: Elegant and Expensive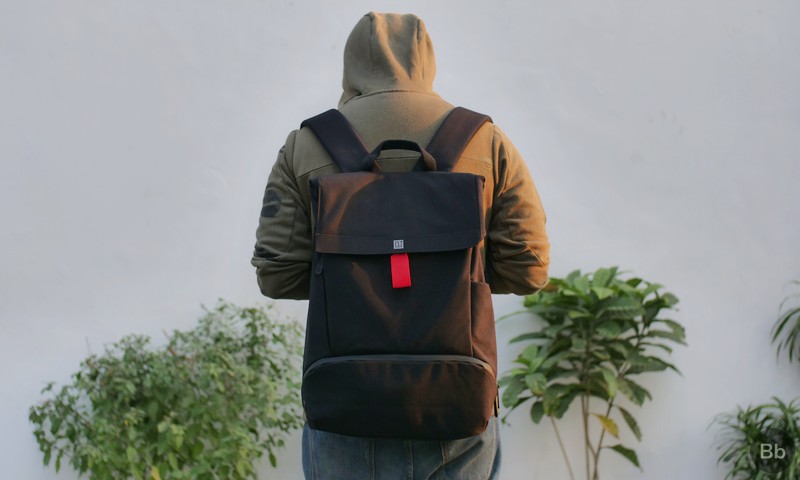 The OnePlus Explorer backpack is a premium offering which ticks all the boxes of an excellent build quality, outstanding design and utility, but all that goodness comes at a steep price of Rs. 4,990. At that price point, you can find a ton of alternatives from esteemed brands, but then, it all boils down to your personal preference. Like I said earlier, this one is for the fanboys.
Buy the OnePlus Explorer Backpack (Rs. 4,990)
---
Load More