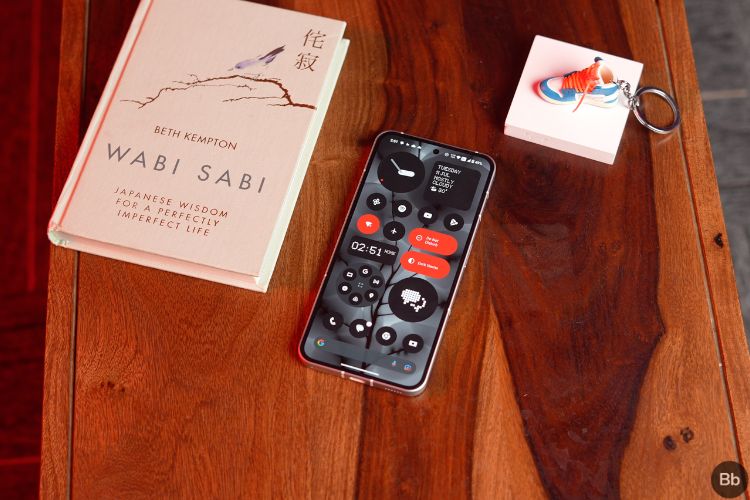 After numerous rumors and official announcements, Nothing has finally released its highly anticipated Nothing Phone (2). Additionally, the long-awaited Nothing OS 2.0 has also made its debut along with the device. The latest version of the Nothing OS maintains the "sleek and minimal dot matrix design" of its predecessor but with vital improvements and a touch of sophistication. Keep reading to discover everything there is to know about the new Nothing OS 2.0.
Nothing OS 2.0: Details
The Phone (2) runs Nothing OS 2.0 based on Android 13. Just like the OG version of the OS, Nothing's skin maintains its clean and near-stock Android identity with zero bloatware apart from Nothing-specific apps like a custom voice recorder and weather app. With Nothing OS 2.0, there is a clear harmony between hardware and software. Plus, it has Bespoke Dot Matrix fonts, colors, monochrome elements, graphical elements, and new sounds.
There's the functional and minimal nature of the second-generation Nothing OS, emphasizing personalized customization. You can now customize app labels and grid patterns, resize widget dimensions, and choose color themes, all to your liking. Nothing OS 2.0 offers sleek monochromatic app icons to reduce distractions caused by branded colors, providing a more focused user experience.
The Nothing Phone (2) can now offer numerous options for customizing both the home screen and lock screen for enhanced interaction and intuitiveness thanks to the Nothing OS 2.0. Now, you have the option to group your frequently used applications into personalized folders that you can customize however you like.
With the Phone (2), Nothing OS 2.0 brings a wide library of Nothing-designed widgets right at your fingertips. With new swipeable views and animations, you will be able to extract more information from your widgets. You can even create custom Quick Settings Widgets for convenience and can add up to 8 of those widgets to your lock screen.
Additionally, the Nothing OS 2.0 also brings with it a new Glyph Ringtone Composition and Glyph Sound Pack to the Phone (2), in collaboration with Swedish House Mafia. Some of the other noteworthy changes in the Nothing OS 2.0 include the addition of an in-built app locker, the ability to clone apps natively, and more. You can know about more Nothing OS 2.0 features for a better idea.
We are excited to try out Nothing OS 2.0 and hope to have some fun with it! So, what do you think of Nothing OS 2.0? Do you like what it brings to the table? Are you excited to get your hands on the latest Phone (2)? Do let us know your thoughts in the comment section below.
---