Apple's latest iPhone X is the company's flagship smartphone for this calendar year. It's also one of the most powerful smartphones that you can currently get your hands on, thanks to the A11 Bionic chip that managed to crush every single Snapdragon 835-powered Android flagship in benchmarks. With a Geekbench multi-core score of over 10,000, the iPhone X and even the iPhone 8/8 Plus are miles ahead of the current crop of Android smartphones, or probably even next year's. However, benchmark numbers only show one side of the story. This kind of performance does not translate into the real-world, and you'll understand exactly what I'm talking about once you pit the new OnePlus 5T against the iPhone X in real-world performance.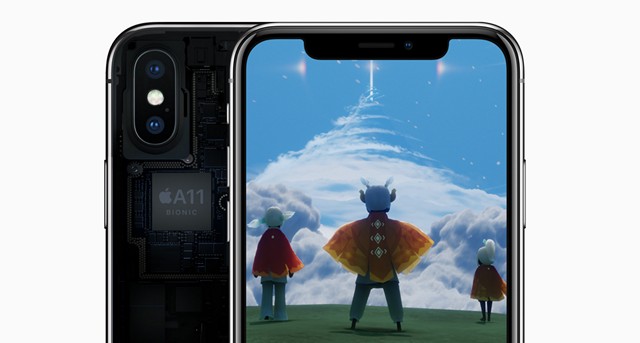 Well, I tried it and I was disappointed to see the iPhone X falling just short of the new OnePlus 5T that costs half the price, when it came to real world tasks. Well, you could thank the 8GB of RAM that OnePlus manages to bring to the table with the 5T. The phone shines when it comes to memory management, and is able to give the iPhone X a run for its money. Let's face the fact that in 2017, 3GB of RAM on a flagship is just not good enough. You might think your iPhone is running pretty fast despite having multiple applications running in the background, but the truth here is that iOS has been designed to clear out some of the RAM used, once it reaches its limit.
What this essentially means is that, if you have 10 apps running in the background, iOS might have cleared the RAM used by 3 to 4 of those apps. As a result, once you switch back to this app, you'll have to start the app all over again, instead of picking up exactly from where you left it off.
The OnePlus 5T on the other hand doesn't suffer from this issue because it packs a whopping 8GB of RAM that can deliver exceptional multitasking performance. The A11 Bionic chip is an absolute beast, but its true potential has been sort of bottlenecked by the iPhone's low memory. The iPhone 7 Plus that launched last year was the first iPhone to feature 3 GB of RAM, and Apple decided to stick to the same number for this year's models as well, including the $999 iPhone X. It's been two years, and this is exactly why I think the next iPhone should have at least 4GB of RAM. Considering Apple has always been slow with their hardware upgrades, I'm not being optimistic and expecting anything above the 4GB mark for sure. So, do you guys think Apple will bump up the RAM in their next iPhone? Do let us know, in the comments section down below.
---