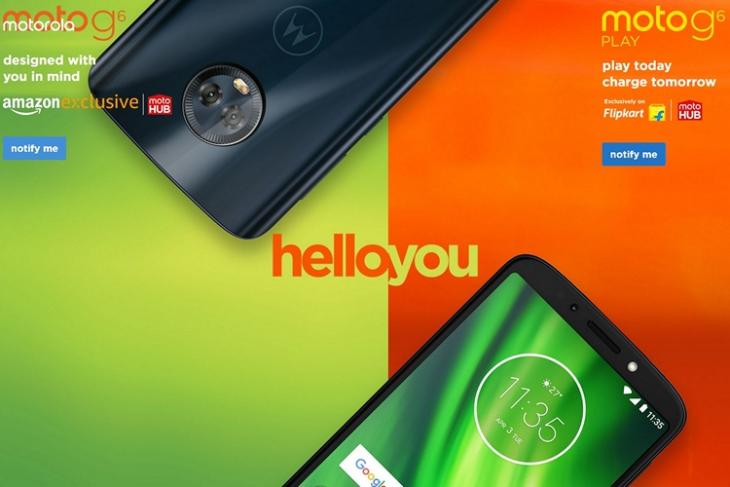 Motorola has announced a partnership with Twitter to live-stream the launch of its upcoming Moto G6 and Moto G6 Play smartphones in India. The company claims that this is the first time a brand has officially tied up with the micro-blogging platform to live-stream an event. According to the Lenovo-owned brand, the initiative was taken "with an aim to elevate the customer experience and make a direct connection with consumers".
The live stream, which Motorola expects to last around four-and-a-half hours, will allow people from around the world to tune in. The company is calling the event 'Moto Showtime', which will include performances by musicians, artists, dancers, rappers, and others.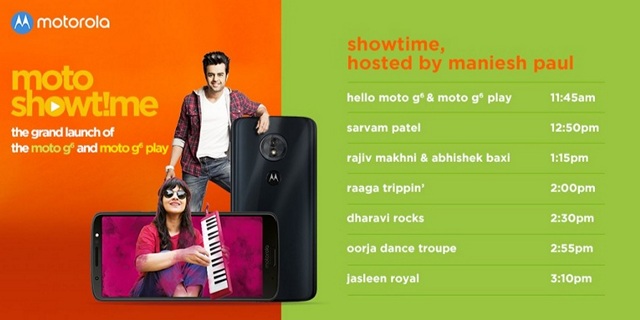 Performers will include Sarvam Patel, Dharavi Rocks, Oorja Dance Troupe, Jasleen Royal, Raaga Trippin Acapella group and more. There will also be a 'tech round-table' featuring Rajiv Makhni, Abhishek Baxi & Thomas Milner. The event will be hosted by Manish Paul, and will start at 11:45am on Monday, June 4. In case you're interested, you'll be able to catch the live-stream on Twitter by clicking here.
In a press statement, the marketing head of Motorola Mobility India, Rachna Lather, said that the company is trying to launch its latest smartphones in an entertaining and engaging manner. According to Lather, "The exciting content of Moto Showtime will make our Twitter livestream experience much more delightful and we are confident it will be received well by our fans".