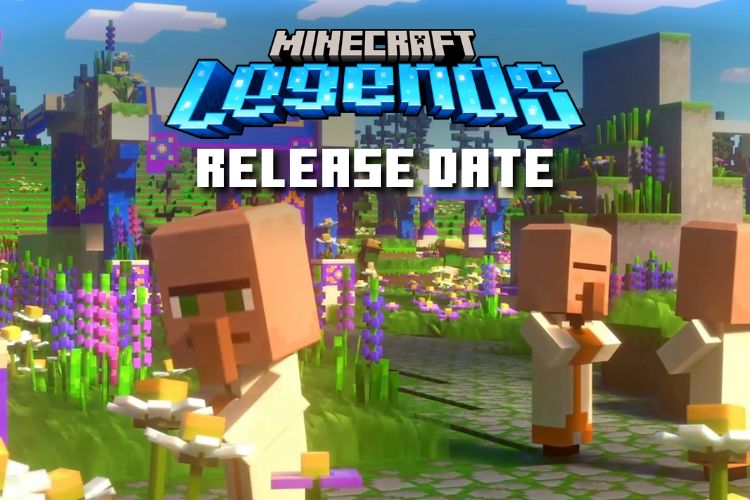 Mojang has just revealed the release date of Minecraft Legends along with all the platforms that the game will be launching on. This is the second spin-off of the original Minecraft title and brings a real-time action strategy gameplay to its overworld. Keep reading to find out the Minecraft Legends release date and if your platform will support it.
Minecraft Legends Releases in April 2023
Mojang, the developers of the Minecraft franchise, announced during the Xbox's Developer Direct 2023 event that Minecraft Legends will release on 18th April 2023. It will be launched simultaneously on the following platforms – Nintendo Switch, Xbox One, PlayStation 4, Windows, PlayStation 5, Xbox Series X, and Series S.
Moreover, much like other variations of Minecraft, this blocky world adventure will also be available on the Xbox Game Pass and PC Game Pass. Check out the official gameplay trailer here:
The plot and other major gameplay details of the game are already out. Minecraft Legends takes place in a utopian version of regular Minecraft's overworld. There, all hostile and passive Minecraft mobs live in complete harmony. But then, a Nether portal opens and this peace becomes a rarity. Now, mobs from the Nether dimension spawn at random locations and try to destroy the overworld and its residents.
You, as a player, have to team up with the overworld mobs and fight these Nether residents. There are tons of new golems, combat mobs, and amazing weapons to support your venture. Though, considering the resources that your enemies have, it all comes down to the right strategy. You can check our dedicated guide to Minecraft Legends to continue exploring and planning even before the game launches.
Pre-Order Minecraft Legends
If you want to be one of the first players to get their hands on this new title, we suggest you pre-order Mineraft Legends on their official website (here). The option is available for all of its compatible platforms.
How Much Will Minecraft Legends Cost?
As per pre-order prices, Minecraft Legends costs $39.99 on Xbox, Windows Nintendo Switch, and PlayStation. Though, do keep in mind that users on Xbox and Windows can enjoy Minecraft Legends for free with the GamePass, which costs only $1 for its first month.
With just a few weeks of wait ahead of us, are you excited to try out this new Minecraft game? Or are you more interested in the Minecraft Legends mobs that might someday come to the main game? Tell us in the comments below!
---