After teasing the launch of its upcoming fitness band on Twitter over the past couple of days, Xiaomi today finally took the wraps off Mi Band 4 and its certainly the upgrade we had all been waiting for. There's now a colored AMOLED display, AI assistant integration, and improved exercise tracking baked into the Mi Band 4.
Mi Band 4: Price and Availability
The Mi Band 4 comes in two different variants — a standard one and another with NFC support. The standard Mi Band 4 is priced at 169 yuan (around Rs 1,700) whereas the NFC variant will see you shell out 229 yuan (around Rs 2,300). The device will go on sale in China starting June 14. There's no word on when it will launch in India.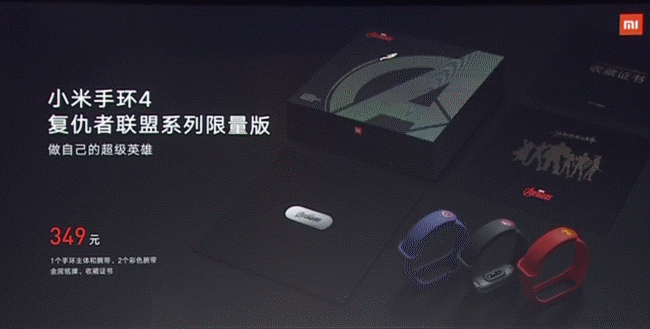 Xiaomi is expanding its Avengers partnership with the Mi Band 4: Avengers Edition. This special edition Mi Band 4 comes with an exclusive band and dial face with the Avengers logo slapped onto it. You'll have to pay a premium if you're an Avengers fan, shelling out 349 yuan (around Rs 3,500) for this limited edition fitness band.
Mi Band 4: Specs and Features
The Mi Band 4, as you can see below, retains the same design language as its popular predecessor, but Xiaomi has now finally made the most requested user upgrade to its fitness band. The Mi Band 4 features a colored 0.95-inch AMOLED touchscreen. There's scratch-resistant 2.5D glass protection atop the touchscreen, thus, making it a major upgrade over the Mi Band 3.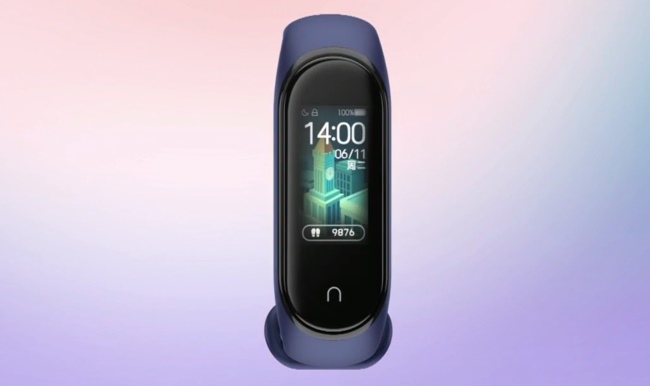 Since the display is now colored, it means there's more scope for the creation of some creative dial faces and that's exactly what Xiaomi has done. You'll not only get a forest, galaxy or Mobius belt dial face on the Mi band but also several Overwatch dial faces as shown on stage at the event. There's going to be a large number of themes for it really soon and I'm excited to check them out.
While the AMOLED display sure is a welcome change, the biggest addition to Mi Band 4 comes in the form of an AI voice assistant. Yes, Xiaomi has included Xiao AI aboard its latest fitness band and you can now swipe right on the dial face to access the same. It comes in really handy for controlling Xiaomi's IoT products, starting an activity, and of course, setting reminders. You can now also control music on the Mi Band 4, which will obviously have to be my favorite feature.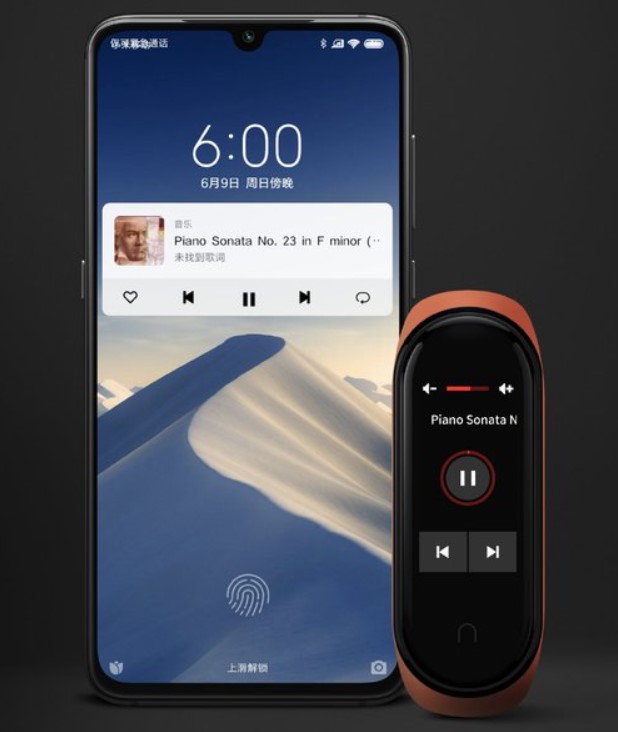 The Mi Band 4 also comes with a newer 6-axis high precision sensor for more complex motion recognition. It's capable of recognizing six major activities and that'll also include swimming this time around. It's now also waterproof up to 5ATM and 50-meter, which sounds great for divers as well.
One of the variants of Mi Band 4 also comes baked with NFC, along with integration for AliPay contactless payment, so you'll now simply be able to tap to pay or enter subway stations in China.
The heart rate sensor at the bottom remains unchanged, but the charging pins have now moved from the side to the bottom. This will have to be another change that I am all in favor of as pulling out the Mi Band from the strap and charging it was a huge chore. That pretty much sums up all the new features in Xiaomi's latest fitness band.
There's currently no word on when Mi Band 4 launches in India, but we could hope to see Xiaomi launch it alongside the Redmi K20 series next month. Are you excited for the new color display here? Let us know in the comments below.