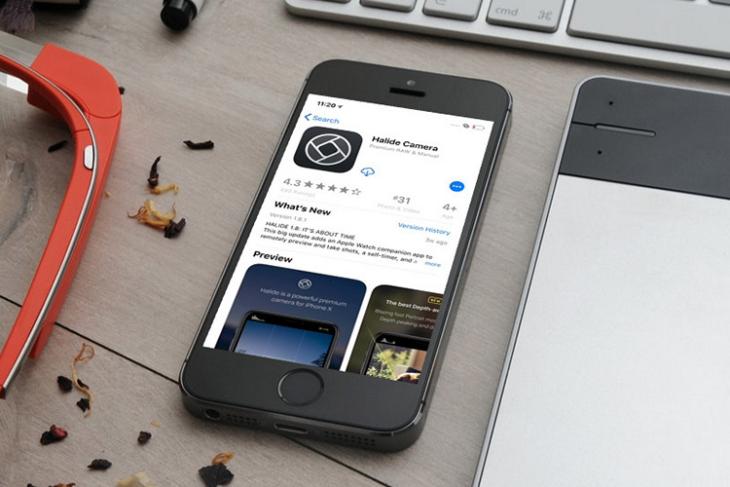 Many iPhone users are already familiar with a premium iOS camera app called 'Halide' that was launched last year by ex-Apple designer Sebastiaan de With and Twitter engineer Ben Sandofsky. It comes with a Rs. 499 price-tag ($5.99 in the US) and has already become one of the more popular third-party camera apps on iOS with a 4.3 rating on the App Store.
However, even as Halide Camera is climbing the popularity charts on iOS, it remains conspicuous by its absence from Google Play, which is why many Android users must have been happy when they found an app by the exact same name on the Play Store earlier this month.
As it turns out, though, the Halide Camera app on Android apparently has no connection to the original, and is a rip-off. While the iOS app is created by 'Chroma Noir LLC', the developer of the Android app is 'Apetenguin'.
Android users: please don't download 'Halide Camera' on the Play Store. It's a rip-off app we are not affiliated with. We've sent the proper requests for a paddlin' of the developer(s) that put this up 😤 pic.twitter.com/vhBDKdGNeP

— Halide (@halidecamera) May 28, 2018
The company also says that it has filed a complaint (presumably with Google) to try and see if they can get the rip-off app taken down from the Play Store.
Following the tweet, many Android users are getting in on the act and are leaving 1-star reviews for the impersonating app, with some even urging Chroma Noir to release their popular app on Android to prevent the recurrence of such scams in the future. Either way, at the time of writing this article, the fake app on Android is still available for download on the Play Store, but its has earned itself a lowly 1.8 rating, with most reviewers mentioning that it is nothing more than a scam and a rip-off.