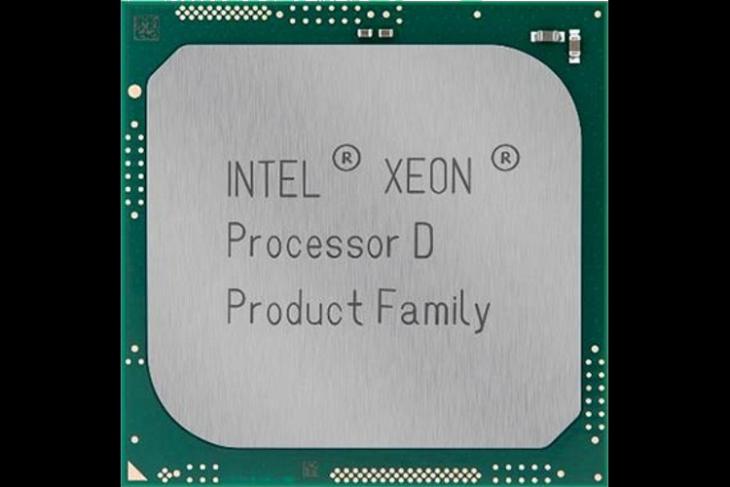 Intel is undoubtedly one of the world's biggest chipset manufacturer. From consumer devices to workstation powerhouses, Intel is the most preferred brand for processors. Recently, Intel released their EPYC benchmarks, that will be released to compete against AMD's EPYC server processor lineup. As part of this announcement, Intel also announced the upcoming changes to their Xeon Scalable Platform. Alongside the highlighted announcements of "110+ performance world records" and "200 OEM systems shipping", Intel also announced that the next iteration of their Xeon-D processors will be getting an upgrade to the Skylake-SP cores.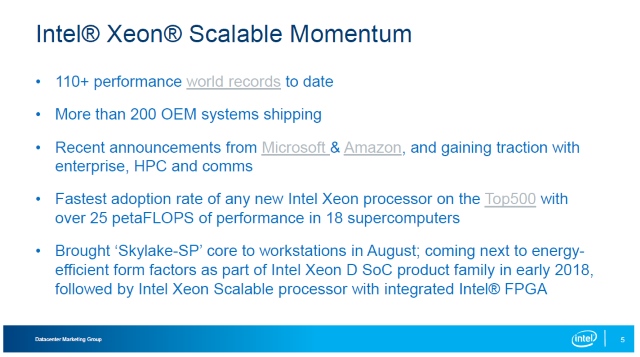 The next generation of Xeon-D processors will finally see Intel's server line-up make the switch to Skylake from the previous generation's Broadwell architecture. With the Skylake architecture, there are two versions: Skylake-S and the Skylake-SP. While the former uses a standard ring bus and a known L2/L3 cache hierarchy, the latter one relies on using a substantial AVX-512 unit. This unit, alongside a mesh networking topology, accounts for a larger core size in the upcoming Xeon-D processor. That being said, chances are that Intel will still set the maximum number of cores to 16 on the Xeon-D processors unless they decide to change the 45W/65W TDP that has carried on from the first generation of their server class processors. As for the memory compatibility, it seems as the processor will still rely on ECC capable DDR4 RAM. However, there is still no word on the maximum supported capacity.
According to Intel, the next generation of these Xeon-D processors will be coming in early 2018. It is worth noting that Intel has played things safe by choosing to go with "early" rather than "Q1". This allows Intel to have some room for pushing the release date, especially considering how the company is known for slipping past their original launch dates. The upcoming Xeon-D processors are expected to be powering the live migration of virtual machines, allowing them to be used in embedded systems. Whether these new processors will actually be able to capture the market, or will we see AMD's EPYC line-up overtake Intel remains to be seen. Let us know your thoughts on the same in the comments down below.